Check the Santa Tracker
You can now see where Santa is by using the Santa Tracker. Click the link above or use the following URL:
Then follow the instructions below:
Once you have followed the link you will see a login screen.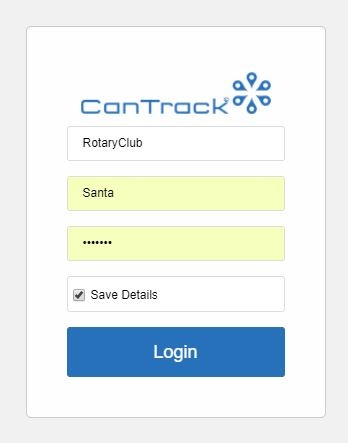 Type in the following details:
RotaryClub
Santa
rotary1
Then click the login button. You should then see the details below.

Click anywhere on the device as listed and this should then take you to the Santa Tracker map where you will be able to see where Santa is located on the current route.