Meeting - 22/01/18
Weekly Press Report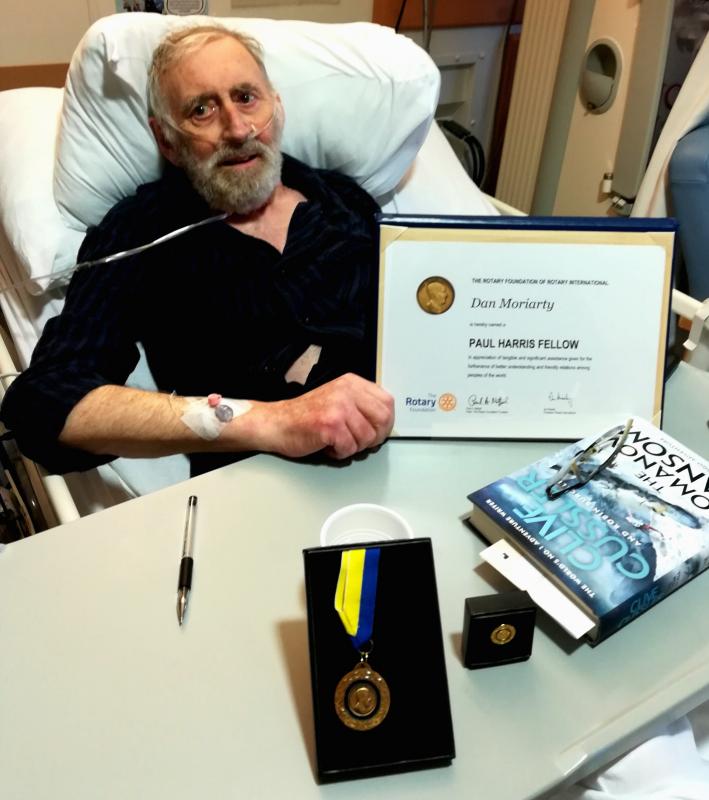 On Saturday, some members of Seagate Rotary took advantage of the brief interlude of good conditions to get some much needed fresh air and exercise, walking to Troon for a light lunch. The outdoor aficionados have been somewhat restricted recently by the adverse weather.
On Monday, Seagate President Eric Greig presented a Paul Harris Fellowship certificate to member and former President Dan Moriarty. This is Rotary's highest award in recognition of service to Rotary and the community. Dan is currently in hospital.
Next month Seagate will be organising the local heats of the Primary Schools Quiz and the Young Musician competition. The winners of these events progress to the Scottish finals later in the Spring. This summer Seagate will be once again supporting the local Chernobyl Children's Lifeline charity which hosts a group of children from radiation affected areas of Ukraine, giving them a welcome break and holidy
.