Artefacts Evening.
Tue, Sep 25th 2018 at 7:30 pm - 10:00 pm
Grace & Bottle - Colin Robinson
Steward - Spike Parker
Members are invited to bring in items of interest to show the club.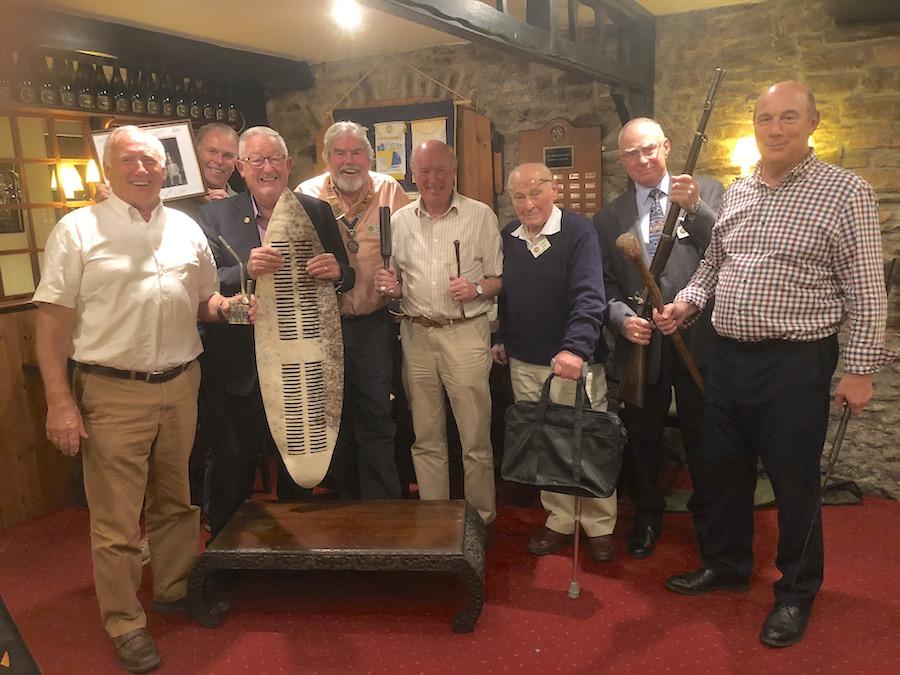 John Palmer explained the exciting occasion when he attended a function to celebrate the 40th anniversary of England winning the football world cup in 1966. It was held exactly on the day 30th July 2006 and all the team were there except Bobby Charlton (and Bobby Moore deceased). John presented a photograph of himself with the team and the frame signed by all. He also showed a special book produced for the event with more photos and autographs, and a photo of John with Jimmy Greaves who was the compere for the evening - as a Tottenham fan this was the icing on the cake


Doug Nash, Weapons typical of those used by the army of Shaka Zulu during the battle of Isandlwana and Rorks Drift, 1879 (A Nguni shield - iklwa or spear and aiwisa, usually called the knobkerrie).