Malcolm was born in Swindon, Wiltshire and joined the Royal Artillery in 1975 serving in Northern Ireland and the Gulf (1991). He was awarded the MBE in 1998 in recognition of his ongoing commitment to charity work. Leaving the Army in 1999 he was appointed fundraiser at St Wilfrid's Hospice, Chichester and in 2003 took the opportunity of joining Canine Partners being appointed head of community fundraising and in 2010 national speaker.

Canine Partners is a registered charity that assists people with disabilities to enjoy a greater independence and quality of life through the provision of specially trained dogs. The Charity is working closely with the defence rehabilitation centre Headley Court and Help for Heroes, to train dogs for servicemen and women injured on active service, as well as civilians with a range of disabilities such as multiple sclerosis, spinal injuries and cerebral palsy.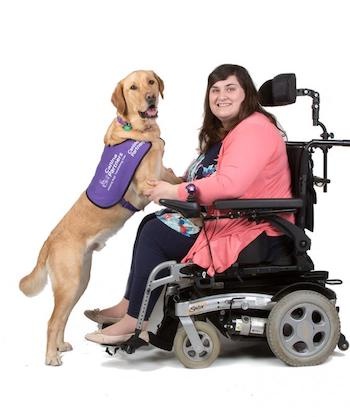 The dogs are carefully matched to the applicant's needs and lifestyle, no matter how challenging. They are trained to help with everyday tasks such as opening and closing doors, unloading the washing machine, picking up dropped items, pressing buttons and switches and getting help in an emergency.

These life transforming dogs also provide practical, physiological, psychological and social benefits including increased independence and confidence as well as increased motivation and self-esteem. There are currently 360 working partnerships around the UK.

Canine Partners' national training centre is based in Midhurst, West Sussex and have recently opened a new centre in the Midlands.
Please bring along partners and guests to hear his amusing and interesting presentation.
https://caninepartners.org.uk/