Community/ Rotary supports young BMX-er
​The Rotary Club have donated £500
The Rotary Club have donated £500 to Jack Bailey aged 8 years, who is representing the UK in the European BMX competition in his age group.
President Kerry said the Club was keen to support Jack and donate towards the cost of the next round of competitions and recognise this hard working young rider and his supportive parents.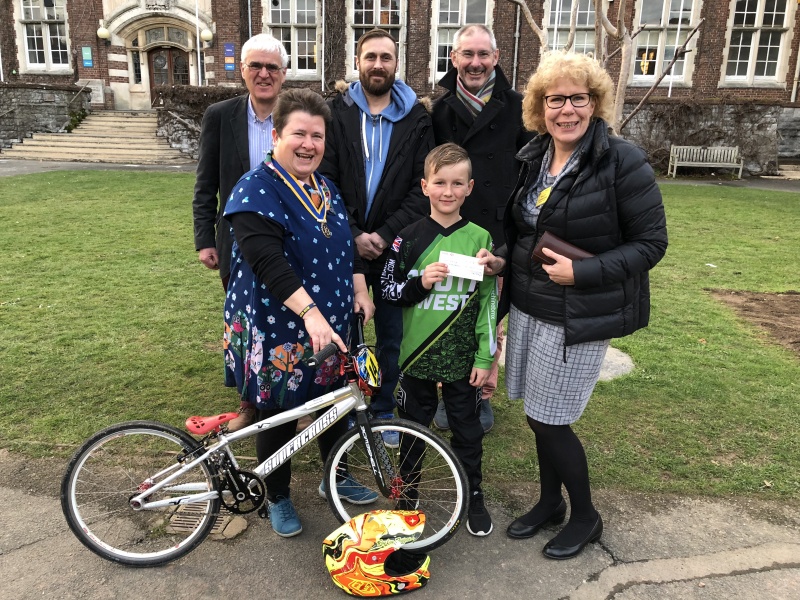 Jack is seen in the photo with his Dad, (centre back), along with President Kerry, Tracey Cunningham the Chair of the Community Committee, President Elect Richard Morgan and Phil Millichap.