What's all the building work going on at BAE Systems?
Wed 12th December 2018 at 18.30 - 20.00
BAE Systems Facilities Programme Director Allan Day explained all.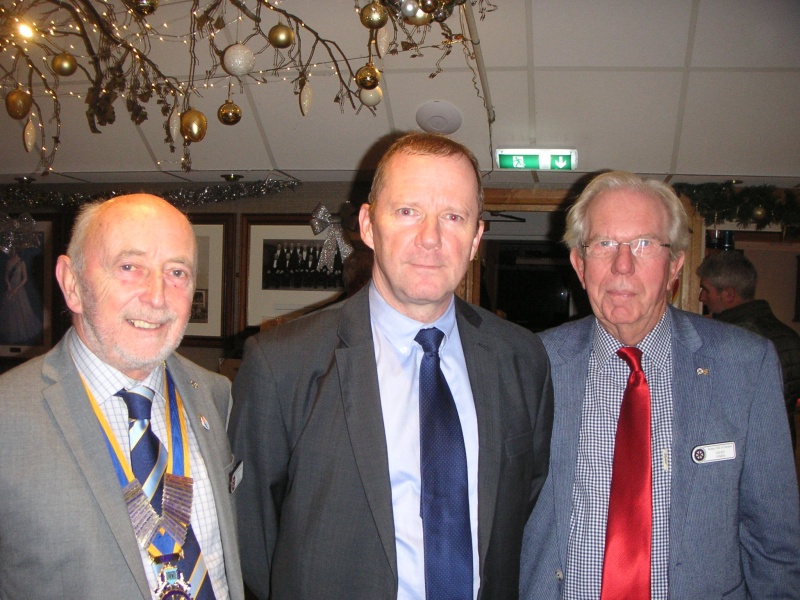 Our guest speaker on Wednesday 12th December was Alan Day from BAE. Alan who is in charge of the massive £300m project to re-generate many of the facilities in the BAE Barrow complex. Re-purposing the site for a long term future in submarine design and construction. The mind boggles when he talks numbers, not only the pound signs but also personnel, tons of steel etc involved.
He recalled his previous visit to us, when the project began and now 2 years down the road lots has been accomplished but then the ran through the tasks ahead. A colossally complex program and headache!
He told us that a new paint shop had been constructed now called the Coatings Facility. It used state of the art technology, not only to ensure first class work standards but also to provide a safe work environment for the staff carrying out the work.
He said that this was central to the project, not only to provide first class facilities but also to have safe facilities. Design work sought to eliminate trailing cables by providing discrete floors for ancillary equipment. New construction facilities would have work areas on the same level as the decks of the vessels being constructed, minimising ladder and scaffolding works. Such attention to detail is a key component.
Alan showed us some pictures of two 850 tonne capacity mobile cranes, the biggest in th e country which were required to lift crane beams through the roof of a £90,000,000 facilitybuilt in the central yard.
Recently the a Whitehall Minister had opened SASK (Submarine Academy for Skills & Knowledge) - initially for training the 300 or so apprentices they require each year. But not only that to train, retrain and upskill the entire workforce so that they can be and continue to be world beating producers of submarines.
What does Alan and his team have before them, firstly 6.5 km of trenches need to be excavated throughout the complex to completely re-wire the site . Which will be increasing it's energy requirements by another 10 MW. The trenches will not only be required for electricity, but also gas and data. 255km of fibre optic cables will be installed to provide a 21st century computer networks.
The trenching will disturb car parking and to solve this problem two new car parks are to be constructed.
However the major project, is to re-purpose Devonshire Dock Quay for the new Dreadnought Class boats. This will involve considerable piling with piles 37 m underground. Because traditional piling produces considerable vibration, these will be literally drilled into the ground, obviating any nuisance to both their site workers and the homes in the vicinity of the site. All the material for this project will be brought in by sea. A questioner asked if the bridge would need to be opened for pile delivery. Alan told us, no it was intended that everything will be off loaded on the south side of Michaelson Road Bridge and then moved along the dockside road (beneath the bridge) to site.
Four main contractors are employed on the projects, 100% of unskilled workers are from our local area and 32% of skilled workers. In addition the contractors are committed to put something back into the community. Many do this by involving schools at various stages of their work.
Between times Alan is committed to re-building the existing ship lift to handle the Dreadnought Class boats which will be 17200 tonnes and 1529 m long, the biggest submarines ever built for the Royal Navy.
Then the DDH (Devonshire Dock Hall) will be re-clad marking the end of a huge program and investment to enable our submarine builders to be not only good, but outstanding, what a legacy for our area and the 9000 highly skilled people employed!
After lots of questions Alan was thanked by Geoff James.