Wendy Pickering - Look Good & Feeling Great
Wed 19th June 2019 at 18.30 - 20.00
Local group that helps cancer sufferers.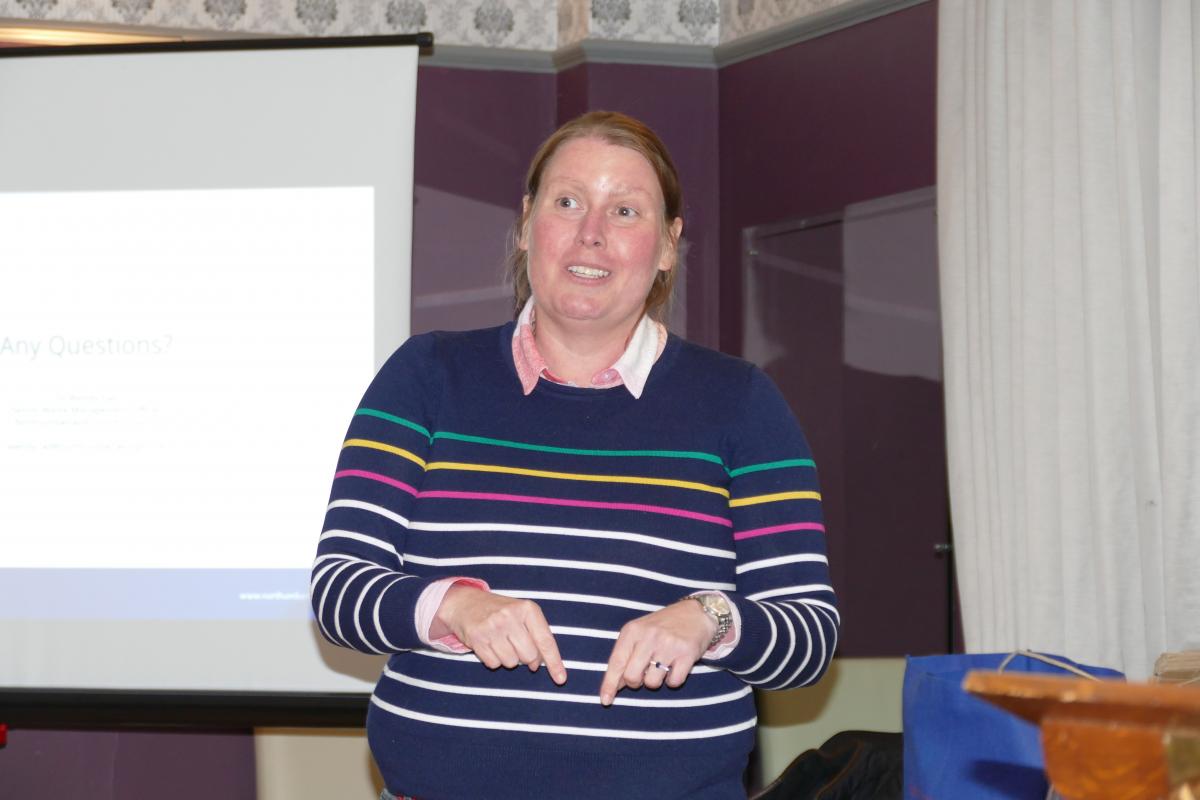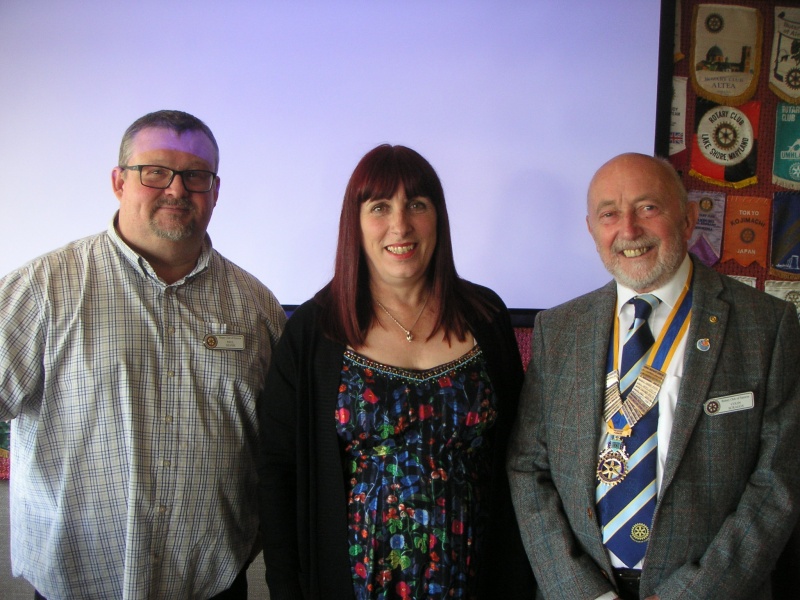 We were privileged this week (Wednesday 19th June 2019) to have as our guest speaker Wendy Pickering who told her story of dealing with cancer and also about the wonderful support she has received.
In 2016, 4 days before her birthday, she was diagnosed with kidney cancer, normally a condition suffered by men over 60. However it is regrettably being found more frequently in younger people and in women.
After many many tests, when she had been assured that there was nothing wrong, but she said her body told her something was not right. She was tired when normally she was very active, mountain climbing being one of her favourite outdoor pursuits. Eventually an ultrasound scan found a tumour in her left kidney - fortunately it had not spread and the kidney was surgically removed.
An unfortunate accident during surgery involving her bowel resulted in her spending 5 days in the intensive care unit. However she was determined to recover, her immediate goal being to attend her son's wedding. Six days after discharge she gave him away and three and a half months later she climbed Coniston Old Man. She added to that by climbing Ben Nevis just three weeks before her presentation to our club.
Wendy said that whereas with other cancers there is follow up with chemotherapy and radiotherapy, for the kidney cancers they have yet to develop suitable chemo treatments and radiotherapy is inappropriate. Her symptoms had been persistent low back pain, tiredness and raised blood pressure.
She then told us about "Looking Good & Feeling Great", the local support group fornfolk who have suffered cancers of all descriptions. She said that it is mainly women as men seem to be reluctant to join. Together they offer social contact and activities and they also do fund raising raising - incredible £28000 has been raised.
Wendy said that together they make memories, they have wig exchanges (enhancing the basic NHS wig service). They also have a counselling service, which Wendy herself had used. The group gives support, not only to the individuals suffering with cancer, but also to the families that suffer alongside their loved ones. Together they make things as good as they can.
President Colin thanked Wendy her sharing her story with us. Rotarian Paul Silver proposed a vote of thanks which was received warmly by fellow members.