WE'VE BEEN TO SAALFELDEN, AUSTRIA
An incredible 4 days of sightseeing in the breathtaking scenery around Saalfelden, accompanied by Saalfelden Rotarians and their families. This was a 'return visit' after the Saalfelden Rotarians visited us last year.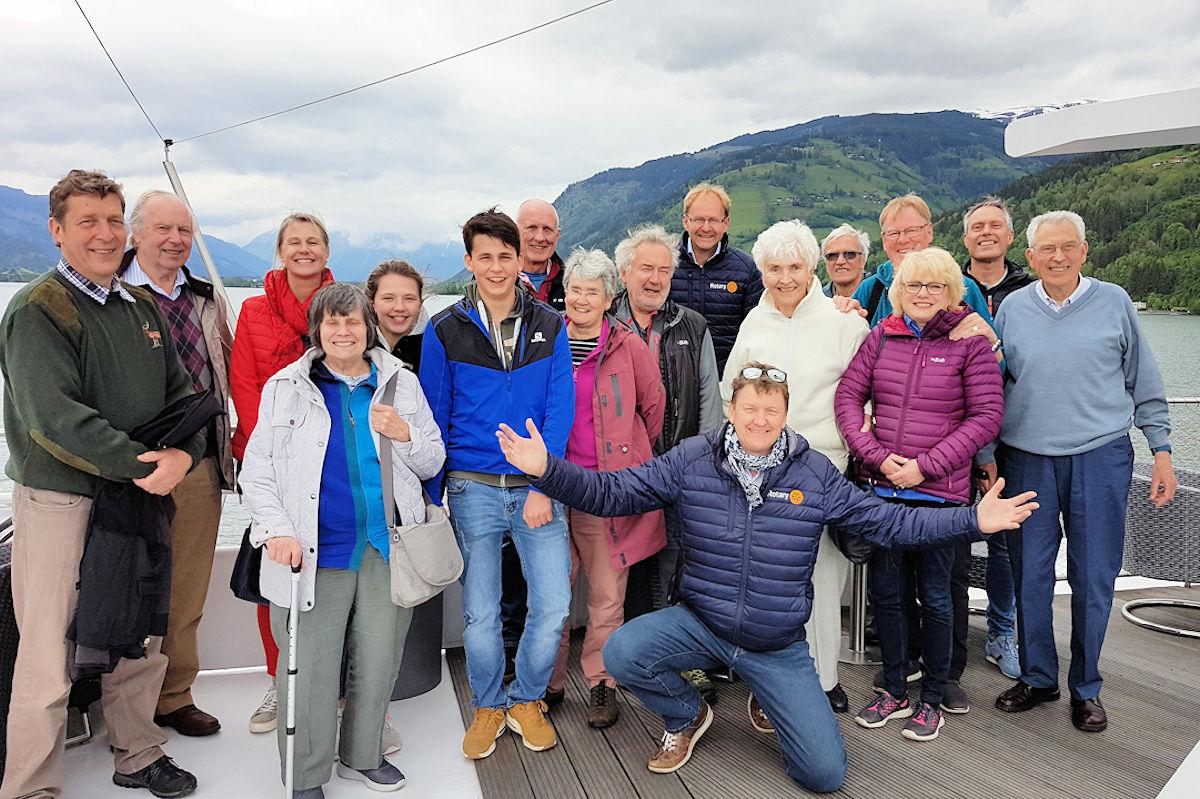 (This group photo was taken during our cruise round Lake Zell.)
A group of us had an amazing visit to Saalfeden, Austria (30th May to 3rd June), where our hosts were the Saalfelden Rotary Club. This was a 'return visit' following last year's visit to Glasgow by the Saalfelden Club.
Our friends in Saalfelden were tireless in their devotion to giving us an unforgetable experience. Amongst other things, they took us in their cars up the famous Grossglockner High Alpine Road, followed by a cruise round the scenic Lake Zell. We had a wonderful day in the beautiful city of Salzburg, and took the immensely long and high ski-lift up the Asitz mountain.
Thank you Thomas, Franz and everyone (including family members) at the Rotary Club of Saalfelden.
And thank you also Gordon Fairbrother for organising things from our side.
This is a perfect example of Rotary fellowship! Friendships were renewed and consolidated this year. Rotary truly is a wonderful organisation!