Ilitha Project fully operational
The construction of a new school room at the Ilitha township school in Cape Town, South Africa is complete and fully operational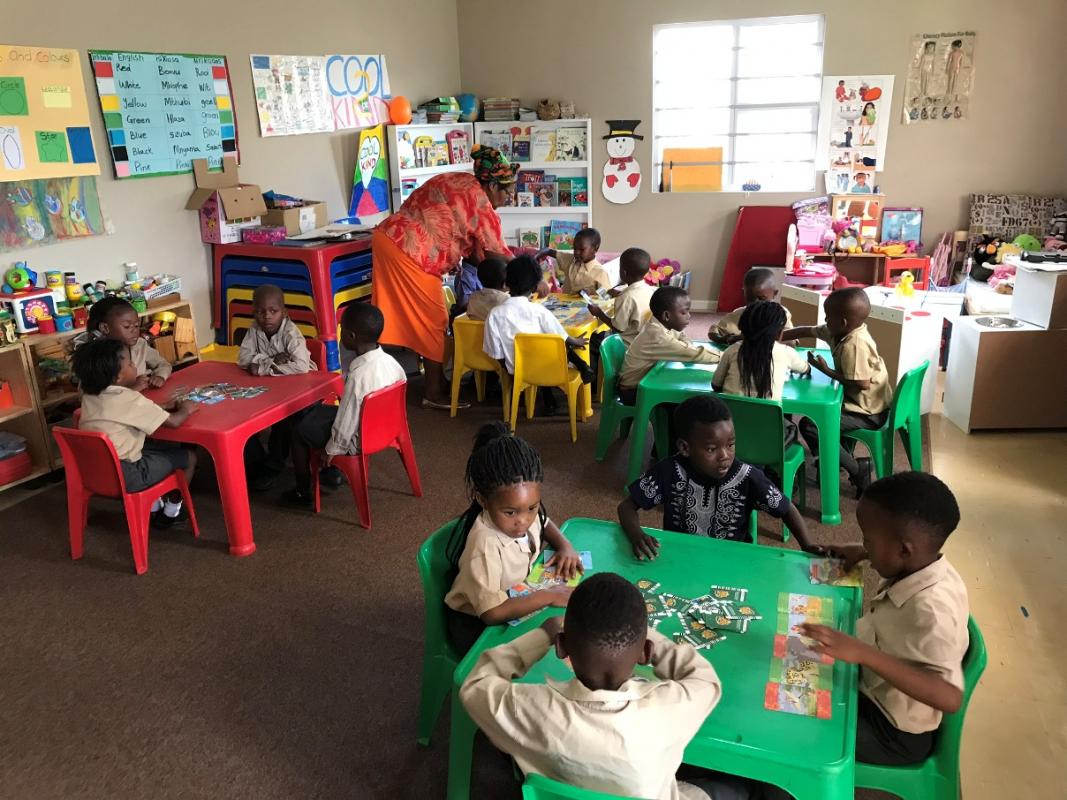 Mission complete!
For four years the Rotary Club of Llandudno has supported the Rotary Club of Sea Point, in Cape Town, South Africa in their ongoing project to develop Ilitha, a pre-school facility in Khayelitsha, one of the poorest townships in Cape Town. The latest expansion of Ilitha is now up and running and provides much needed additional places for up to 75 children aged 2 to 6.
Like all Rotary projects, the key to success has been
- "On the ground" local involvement: Sea Point Rotarians directed and oversaw the project and reported back to all Rotary Clubs (including Llanuduno), that have donated funds to make this project possible.
- locally raised funds are then matched by the 100-year old "Rotary Foundation" Rotary's own international charity fund.
- donations to any Rotary Project always goes direct to project: partnership working between Rotary Clubs, and the expenditure, are overseen by Rotary.
Llandudno Rotarians Ian & Margaret Trevette have been closely associated with this project throughout and their hard work was recently recognised by the South African Rotary Club by the awarding of Paul Harris Fellowships to each of them for being, as the citation reads - "a true example of 'service before self' through your total dedication and being the driving force behind raising and donating significant funds towards the improvement of the Ilitha pre-school".
If you want to learn more about this, and other, projects, or wish to become involved, do get in touch. llandudnorotary@gmail.com