The Rotary Club of Yelverton has recently fitted this defibrillator outside Yelverton Doctors Surgery. We have already stated be rolling out Defibrillator Awareness Courses to the local community including basic CPR.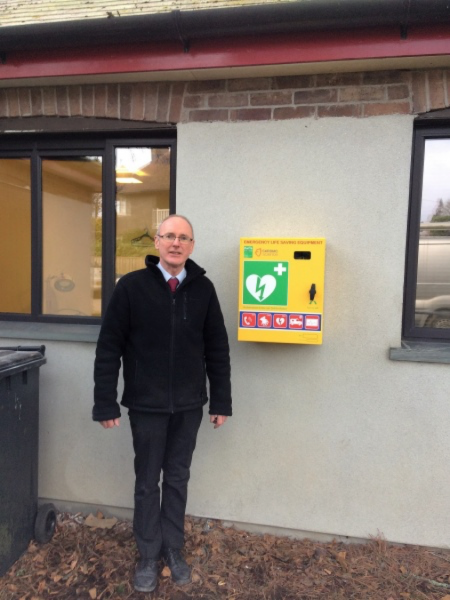 How to sign up for your (free) defibrillator awareness course:
Either: contact Rotarian Ross Dent (see below) with your name and contact details.
Or: add your contact details to the clipboard in the Yelverton Doctors Surgery.
Courses will last for about an hour and fifteen minutes,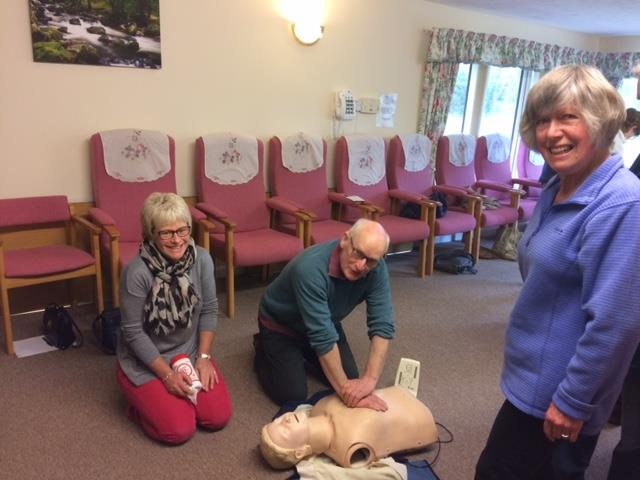 Yelverton Rotary Club would like to thank the following, who helped make all this possible.
- Buckland Monorchorum District Council - David Butland
- Yelverton Surgery - Sue Edwards
- Yelverton Fire Service for general advice - Fred Glanville
- Qube Electrical Plymouth - Paul Harte - For help with the installation and certification.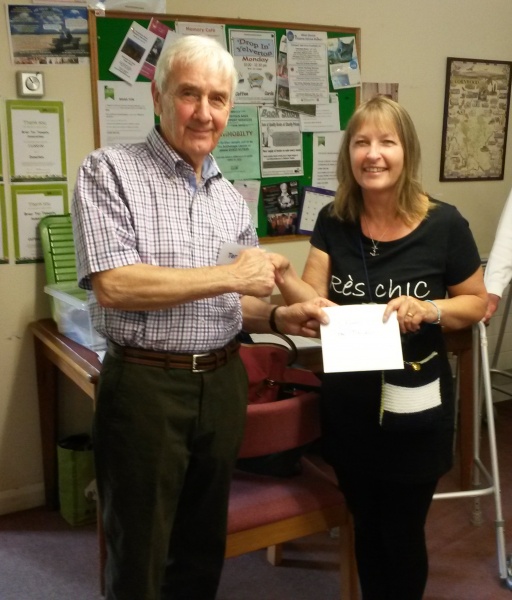 Club Secretary, Terry receives a £40 cheque for the Yelverton Rotary Memory Cafe from Moorgate Residential Care Home