Do you have what it takes to become a dynamic leader and change not only yourself but the world?
Rotary Youth Leadership Awards (RYLA) is an intensive leadership experience organized by Rotary clubs and districts where you develop your skills as a leader while having fun and making connections.
The Rotary Club of Yelverton selects a talented young person each year to attend a residential course at Brimpts Farm, Dartmeet for the senior age group or at Bracken Tor House, Okehamption for the Juniors. Depending on your personal circumstances we may pay part or all of the costs. The course is seven days in length and organized by Rotarians.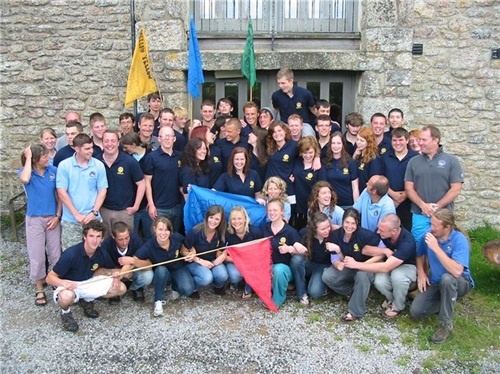 Approx. 44 candidates are selected for the course which is held at Brimpts Farm. They are selected from young adults between the ages of 18 and 28 by members of their local Rotary Clubs. The qualities looked for are people who are keen and intelligent enough to take advantage of a very intensive and challenging programme and who are deserving of help in enhancing their personal development and leadership potential.
What are the benefits?
Connect with leaders in your community and around the world to:
Build communication and problem-solving skills

Discover strategies for becoming a dynamic leader in your school or community

Learn from community leaders, inspirational speakers, and peer mentors

Unlock your potential to turn motivation into action

Have fun and form lasting friendships
What's involved?
RYLA events are organized locally by Rotary clubs and districts for participants ages 14-30. Depending on community needs, RYLA may take the form of a one-day seminar, a three-day retreat, or a weeklong camp. Typically, events last 3-10 days and include presentations, activities, and workshops covering a variety of topics.
Your community might host a RYLA event for secondary school students to hone their leadership potential, for university students to develop creative problem-solving strategies, or for young professionals to learn ethical business practices.
How can I get involved?
RYLA participants are nominated by local Rotary clubs. Contact your local Rotary club to find out more about RYLA events in your area, how to apply, and any costs of getting involved.
Are you a member or alumnus of Interact, Rotaract, or Rotary Youth Exchange? RYLA can reconnect you with Rotary. Attend a local, regional, or international RYLA event to continue building your leadership skills or volunteer as a peer mentor.
Want to organize a RYLA event?
Energize the next generation of community leaders through Rotary Youth Leadership Awards. Not only will RYLA help young people develop their potential as service-minded leaders, it will energize and inspire your Rotary club and challenge you to discover your own power to be an influential community leader.