Riverside Lodge Future Plans - 18/06/18
Weekly Press Report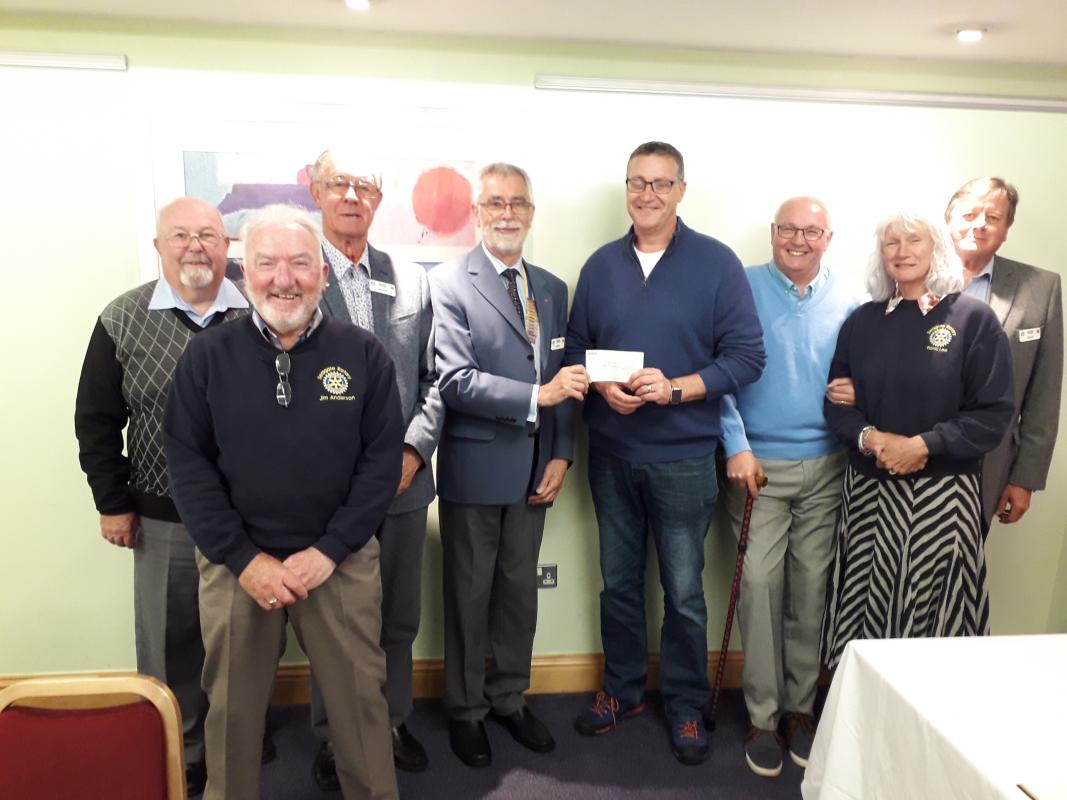 On Monday President Eric Greig of Irvine Seagate Rotary presented a cheque to the local Chernobyl Children's Lifeline.
A number of children from Ukraine will he here this summer for a recuperative break.
On Saturday, Seagate Rotary ran a bottle stall in Eglinton Park on behalf of the local SANDS charity fund raising duck race and gala day.
Speaker on Monday at Seagate was Frank Long, General Manager of the Riverside Lodge Hotel.
Recently purchased by local entrepreneur Henry Fitzsimmons, the hotel is being completely refurbished, redesigned and upgraded into an ultra modern high status 4 star venue.

£3million is being spent to make it a premier wedding, business and conference centre as well as a top class local restaurant and bar facility.

A 24/7 gym is being incorporated, and there are plans for an 18m swimming pool.
Frank showed impressive pictures of the refurbished bedrooms and the new honeymoon suite and emphasised that now that the hotel is in private ownership there will be a continuing programme of maintenance and development.
There were questions and comments on the hotels long and varied history, and a Vote of Thanks was proposed by Ian Dickson.