Monday was Andy Slater's first meeting as new President of Irvine Seagate Rotary for the coming year. Also present was member Fiona Lee, who is now Assistant District Governor looking after seven local Rotary Clubs. Prior to the meeting , Seagate Rotary presented a donation of £300 to the Marymass Folk Festival
Keeping it in the club, speaker on Monday was member Ian Dickson, talking about his recent holiday in Cuba. Booking through a specialist agency, he had avoided the big tourist hotels, staying in local B & B's and having a local guide to see the real Country and people. Ian's talk and photos were wide ranging, covering architecture, politics, history, restaurants and museums, night clubs, theatres, rum, cigars and 1950's cars. The country still struggles under punitive US sanctions, but manages to provide universal health care and education and has a strong sense of its own identity and independence.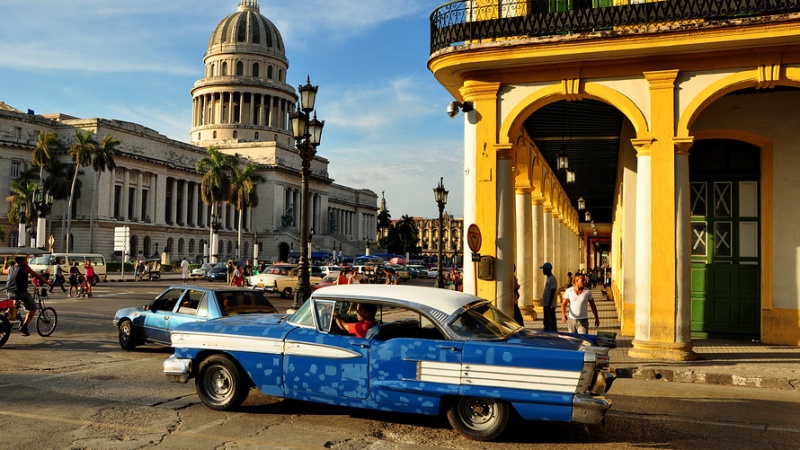 This was an interesting insight into parts of Cuba not seen by the mass tourists. There were questions, and a Vote of Thanks was proposed by Hugh Hutchison.