2019 Monmouth Raft Race
Sun 1st September 2019 at 12.00 pm - 4.00 pm
Cheque for £16007 presented to St David's for money raised at the raft race in 2019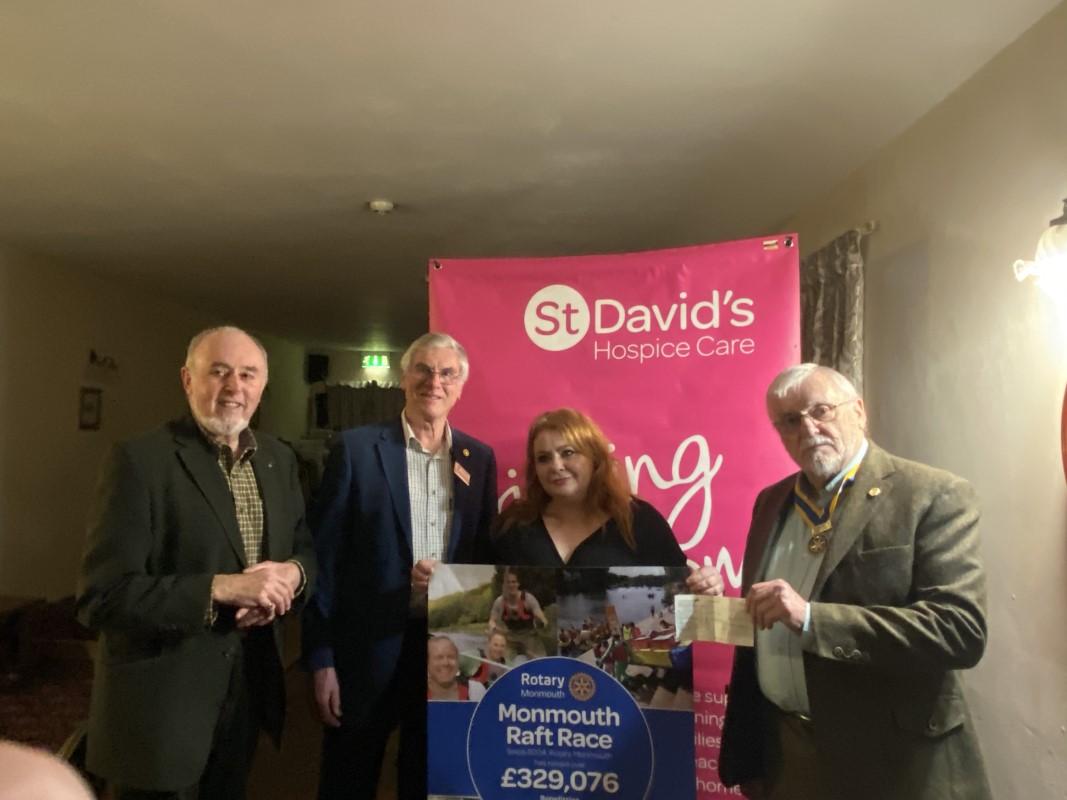 All sponsorship monies received by Monmouth Rotary Club from persons taking part in the Monmouth Raft Race will be donated to St David's Hospice Care (75%) and other charities supported by Monmouth Rotary Club (25%).
Watch the rafts being prepared near the Monmouth Rowing Club from 9:00am until launch at noon. Parking off the Dixton Road Roundabout on the A40, £5, covers entry to the family Festival at Whitebrook as well.
Family festival has food and refreshments, entertainment and watch the rafts arrive.
Entry forms for the 2021 event to be held on September 5th can be downloaded. at http://monmouthraftrace.com/