Contaminated water can cause many types of diarrheal diseases including cholera, typhoid and dysentery. It is estimated that drinking dirty water is responsible for 3.4 million deaths worldwide each year.
In communication with one of our main contacts in Sierra Leone, Mrs Amelia Weaver, regarding ongoing support for the community at Rotifunk she said "we need to prioritise the projects".
She said, "The water borehole project is the most important since it is the most wanted by the community. Since after the war there is no safe drinking water in Rotifunk".
Alastair Brodie, our International Services Convenor took these views on board and, with the enthusiastic support of the Club members, and especially Jack Campbell who headed up the project, went to work.
A local drilling company was brought in and the first test borehole soon struck water and was producing 6.2 gallons of water per minute - well above the minimum of 4 gallons per minute recommended. The contractors were instructed to proceed to drill a well and install a pump. Water is now flowing at the rate of 1000 litres per hour. This should provide 500 adults and children with enough water for drinking and personal hygiene.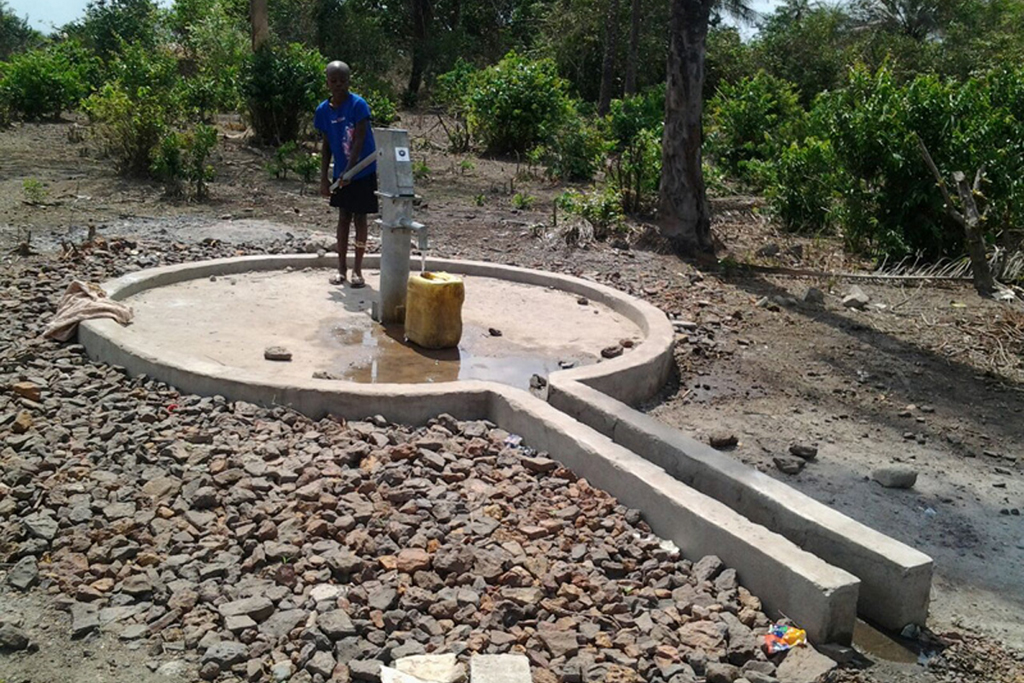 The water borehole
Rotifunk children collecting water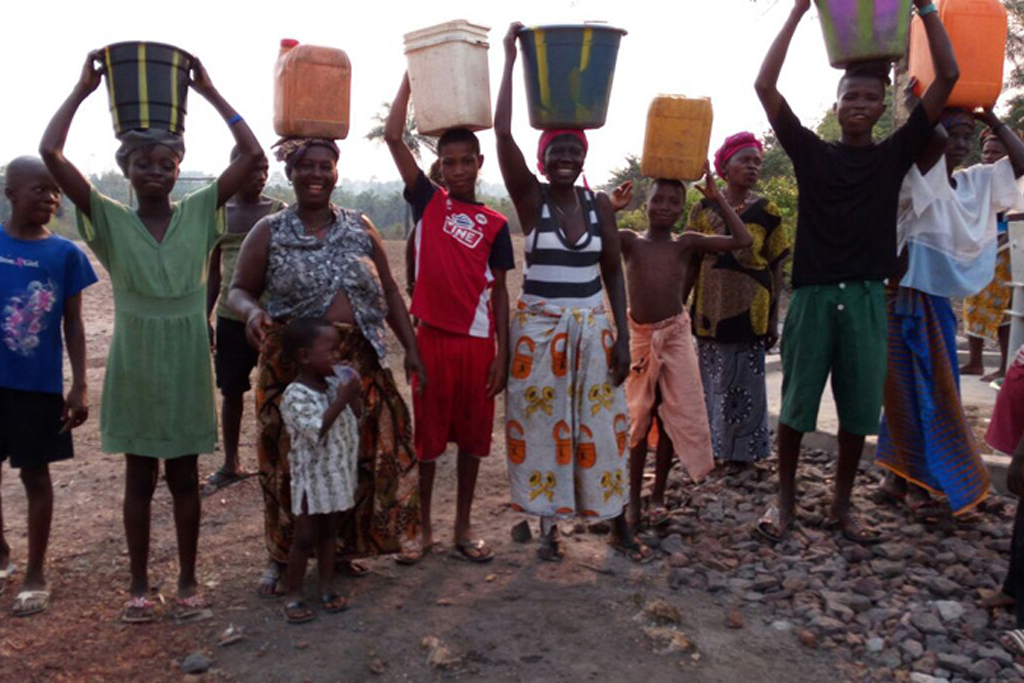 Rotifunk villagers collecting water
Two of our stalwart contacts in Sierra Leone, Amelia Weave and Mariama John are conducting workshops with villagers on "Hygiene and Sanitation". Community training is vital to ensure that the water is kept safe and pure for drinking for many years to come.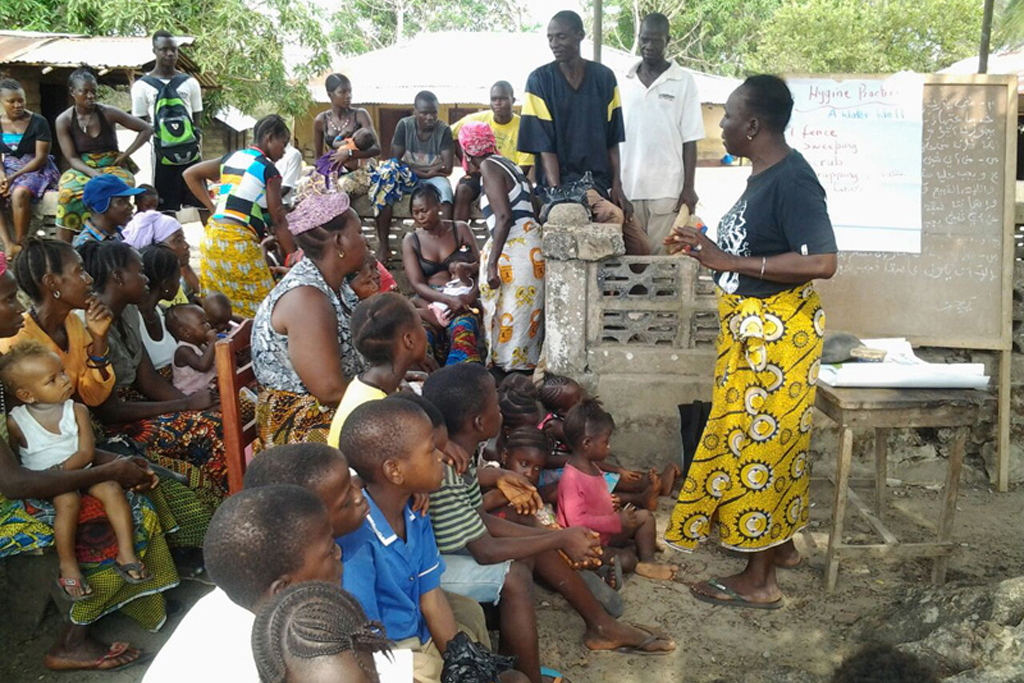 Training sessions
Another International project is coming to a successful conclusion. It is no exaggeration to say that the work being carried out by our international service team is saving lives.