Pengarth Day Centre cares for the eldery.
. . . and Rotarians care about their communities.
In Sept. 2018 a delegation of Penzance Rotarians attended Pengarth Day Care Centre to remind themselves of the invaluable service that the centre provides to the elderly people of the Penzance area.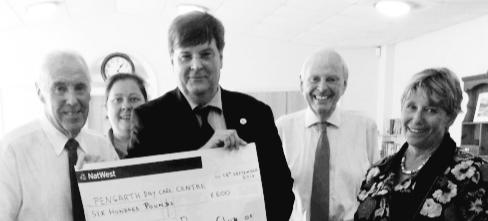 The Club's recent highly successful Vintage and Classic Car Rally on Penzance Promenade raised funds for both Penlee RNLI and Pengarth Day Centre. A further donation of funds raised by The Rotary Community Shop in Penzance was added and Club President Matt Martens had the pleasurable task of handing over £600 to assist the Day Centre.
Contact Graham Carter about this page: