REPORT - ROTARY GOLF DAY 2018
Dainton Park, business charity golf day report
On Friday 28th of September the Rotary Club organised a business charity golf day at Dainton Park Golf Club.This was the 11th golf day of this type and for the first time involved partnering up with the Newton Abbot Chamber of Commerce – this created an opportunity for the 88 golfers to mix with fellow Teignbridge businesses as well as raise funds for local charities.
The two main beneficiaries were The Forde Park Pavilion project and the youth charity, Space. The day also coincided with the Big MacMillan Coffee Morning, giving the golfers an opportunity to enjoy a coffee & home baked cakes supplied by Rotarians and their wives on the 8th Hole. This alone raised £160 for Macmillan.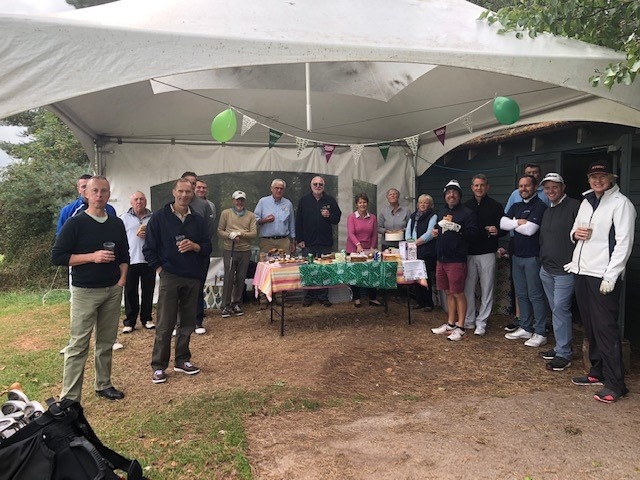 Golfers on the 8th hole for MacMillan.
The winning team from Sherwood's led by Kevin Wiltshire won the team stableford competition with a winning margin of 6 points from the Coot Scootz team with MD Developments taking the third spot.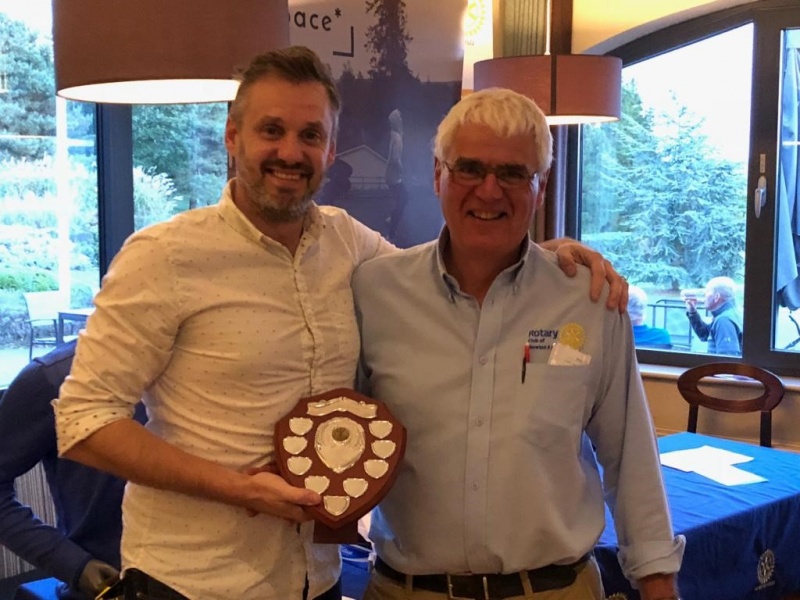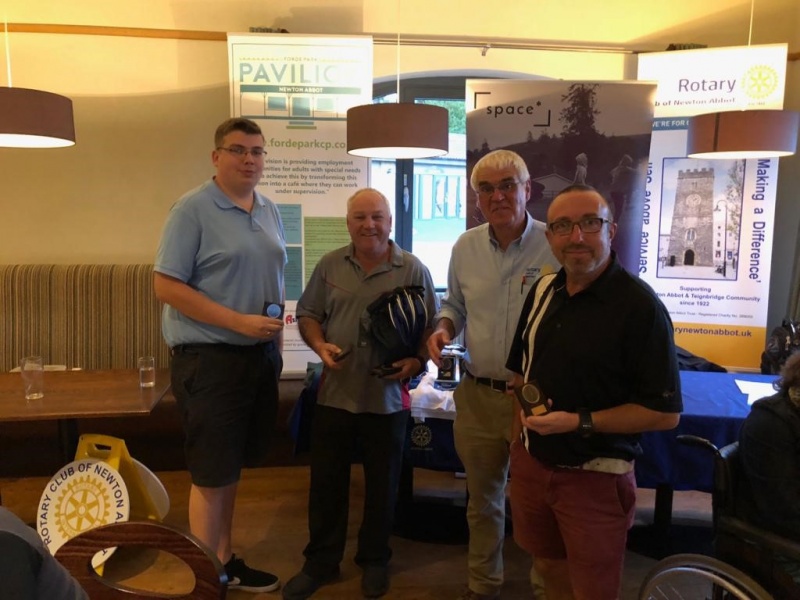 Winning team Rotarian Kevin Wiltshire of Sherwood's & President Richard Morgan, Runners Up Coot Scootz – Nick Cox, Trevor Whiteway, Steve Laister and RM.
President Richard Morgan presented the main beneficiaries with cheques for £1,200 each and announced donations to Seale Hayne and the Citizens Advice Teignbridge CATCH project.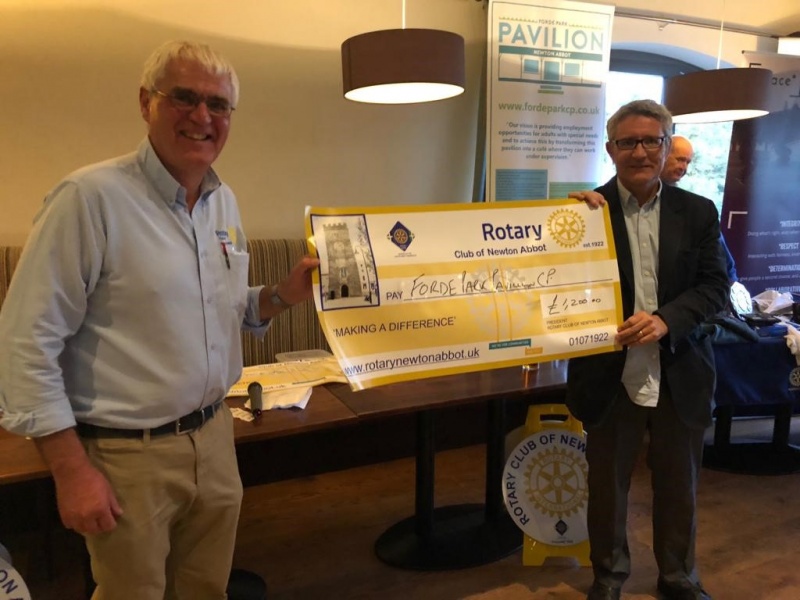 President RM & Mark Clarvis from Forde Parke.
Organiser Rotarian Martin Smith said "The event went very well, the golfers were as always very generous and good humoured, Dainton looked after us superbly yet again, the day was an opportunity for local businesses to network ,enjoy some golf and raise significant money for charity. It is expected that the day will have raised funds more than £5,000, after our donations the Rotary Club will be able to distribute the excess to various charities throughout the year."