Clear up at Allan Park
Jacky Hatchwell, Adrian Blake (Bon Accord RC President) and Ian Clark (Friends of Allan Park coordinator) felling rhododendrons at Allan park.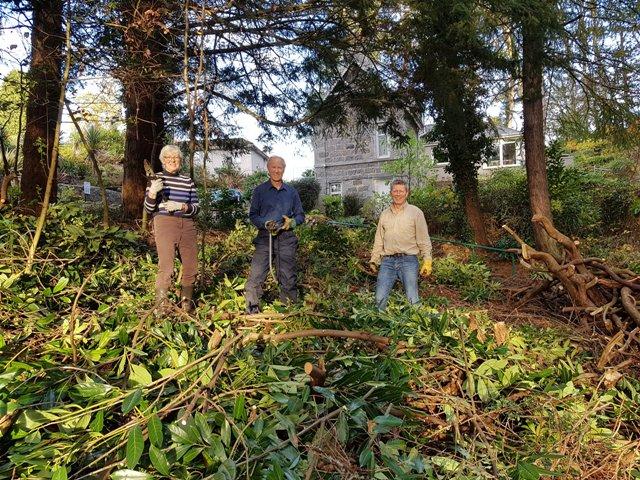 More local people have been using the new play park, the playing field and the walks at Allan Park this wonderful summer. A volunteer day was held on 21st October to improve the park and have their biannual tidy up. Volunteers were asked to bring gloves and vegetation cutting tools to cut back some of the overgrown plants at the North entrance to open up the view and make the park more welcoming.
Previously RCAD members have helped with planting bulbs and painting the old play equipment in the park.