Social & Vocational Visits
4th October visit to Triumph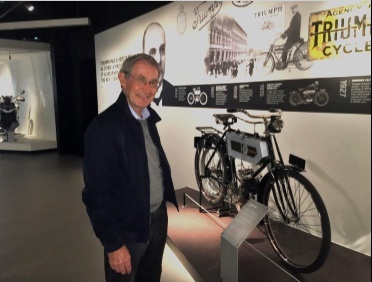 On 4th October 2018, 15 Rotary members and friends visited the Triumph Motorcycle factory in Hinckley where over 400 bikes a week are produced. The whole process from goods inwards, component preparation and conveyor line assembly was fascinating to watch.
Many questions were asked, and our knowledgeable guide answered them all with ease.
Thanks to those who organised the trip.