Raising funds and awareness to support local (and some international) chariities but particularly local needs and local people.
£40,000 to CHSW

In 2019 we have made a major contribution to Littlebridge House for CHILDREN'S HOSPICE SOUTH WEST. With help from our twin club, Uelzen in Germany, we accessed a Rotary Foundation Global Grant which enabled us to donate nearly £40,000 to the Hospice . This paid for a complete electrical re-wiring of Littlebridge House and the installation of new surveillance and monitoring equipment, entrance security and a system of mobile alarm calls. It also funded a brand new, special, cot-type bed whech has enabled the care of very sick children in our community to be managed just a little more easily.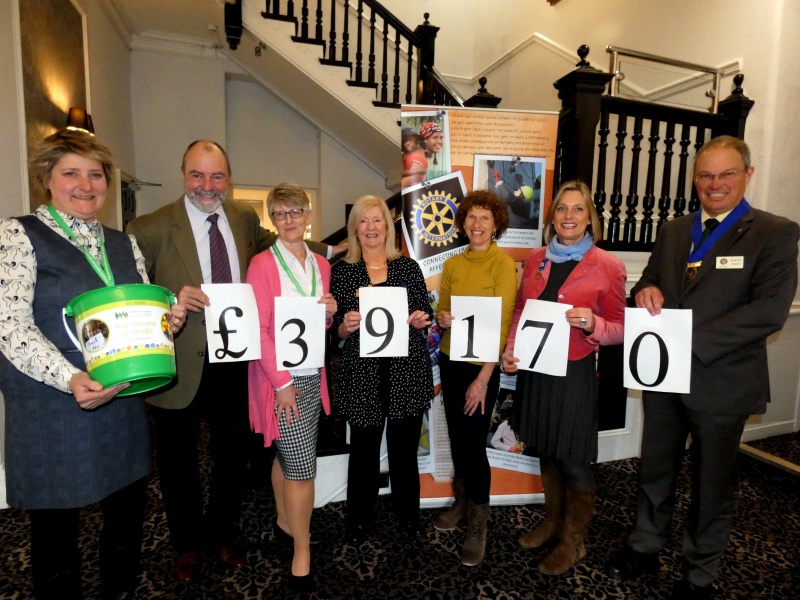 McMillan Coffee Mornings

This is a charity traditionally supported by The Rotary Club of Bideford as for years we have assisted the local McMillan group with their annual bucket collection at Morrisons. The World's Biggest Coffee Morning in September is something that is too good to miss and who can resist home made cakes?. Always popular and always an easy way to get friends together and to make new friends, the generous donations are really appreciated and enabled us to donate another £800 to McMillan in October 2021.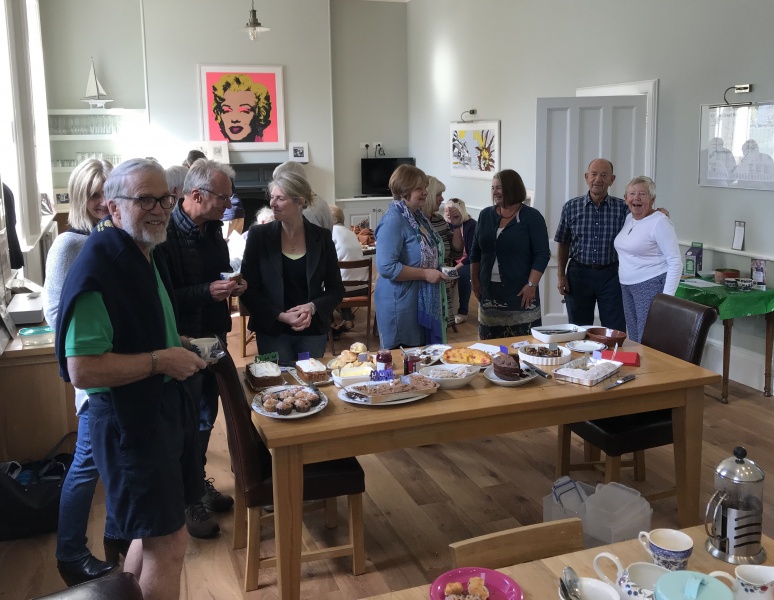 ---
This year our President's chosen charity is North Devon against Domestic Violence.
We are proud of the long list of other organisations we have helped in the last couple of years too. Some funds were raised for a specific named cause (Shelterbox Disaster Relief, Children's Hospice South West, Bideford Bay Surf Lifesaving, RNLI etc) but the distribution of funds from the charity account (from our annual Water Festival, the Bideford wishing well, the Westward Ho Ho Ho New Year dip, quiz night funds to name just a few) is decided on the recommendation of a committee of Rotarians who look at each application for funding on its merit.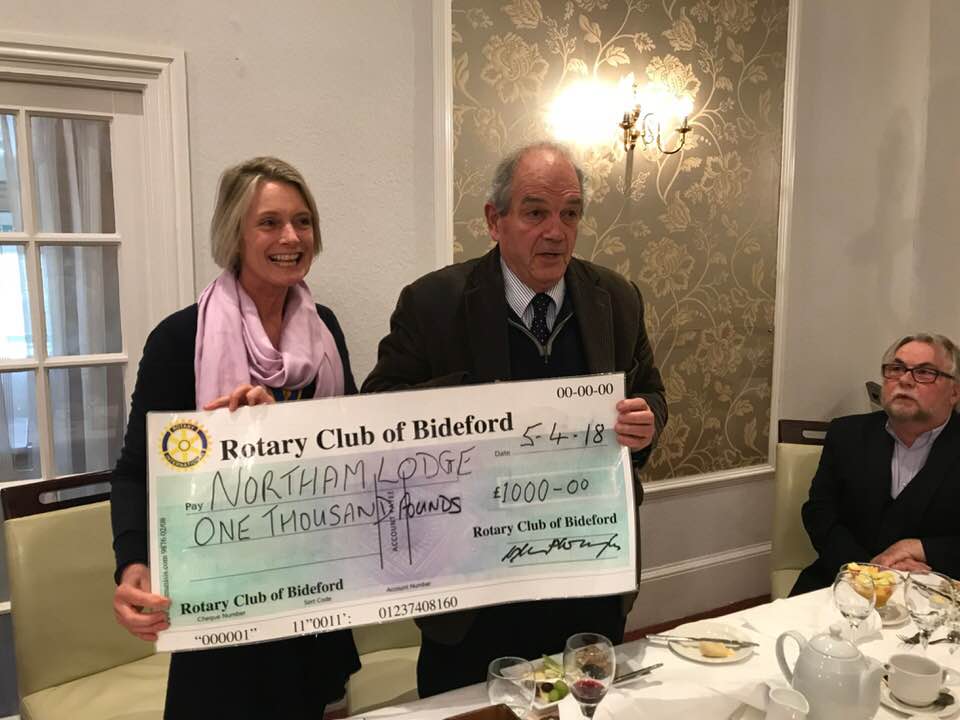 To apply for some of these funds, send an application in writing to President Moirag Clarke c/o The Royal Hotel, Bideford or by Email: bidefordrotary@gmail.com. (We would prefer applications to be from organisations rather than individuals and preferably not from political or religous groups)
Local community donations made recently
2018 Donations


2019 Donations


2020
Donations

2021 Donations

RNLI Appledore

600
316 Energy

25
Bideford Bay Surf Lifesaving
600
Alwington Village Hall

100
Bideford Work Club

250
Northam Lodge
1,025
Amegos

100
Northam Lodge

350
North Devon Hospice
500
North Devon Hospice

225
North Devon Hospice

525
TTVS Carewise
433
TTVS Carewise

453

Harbour
500
North Devon Biosphere

250
Bid Community Fridge

200
Bid Community Fridge

-165
N Devon Foodbank

90

N Devon Foodbank

482
N Devon Foodbank

500








Foodbank Xmas

500
Foodbank Xmas

1000
N D Animal Hospital
90
British Naturalists N Devon

25
Calvert Trust (Young Carers)

250
Families in Grief
235
Cruise Berievement

200
Home Start Xmas Party

250
Noah's Place (Woolsery)

558
Rotakids
703

Rotaproj

100
Dictionaries for Torridge Primary Schools

1,176
Dictionaries for Torridge Primary Schools

1,176
Westcroft School

450
Appledore School (for tablets)

1000

1st Edgehill & Torridge Scouts
275
Encompas Rough Sleepers

800
Torridge Friendship &VIPs

100
Woolsery School (for tablets)

500
Tarka Tennis Centre
500
Children's Hospice S West

38,826
Children's Hospice S West

500
N Devon Yacht Club Cadets
500
N Devon Young Gymnasts

500
Bideford Street Pastors
500
N Devon Healthcare NHS Trust

250
Devon Freewheelers (blood bikes)

500
Bideford Amateur Athletics Club
250
Bideford Canoe Club

250
Abbotsham Village Hall Trust

250
Appledore Hall Trust

224
Torridge Scouts
250
Chemo Hero

25
Chemo Hero

500
Muddy Boots Preschool
250
Snapdragons Preschool

250
Appledore Book Festival
250
Appledore Book Festival

250
Appledore Book Festival

-
Appledore Book Festival

240
Flying Fish Artists
250
Freedom Com. Alliance

279
Growth Project Westward Ho!

200
Grow@Jigsaw
250
Freshspring
250
Bideford College
250
Sounds Different

250
Help for Heros
25
Help for Heros

25
Lions of Bideford
25
Lions of Bideford

25
Northam Twinning
25
Edukid
250
Edukid
250
Torridge Volunteer Cars
25
Exmoor Search & Rescue

150
Exmoor Search & Rescue

25
Bideford & District Sea Cadets
25
Bideford & District Sea Cadets

25
Bideford & District Sea Cadets

25
Surfers Against Sewage

25
Royal Marines Charity

25
N Devon Sustainable Fish

200
TTVS Memory Cafes

720


TTVS Memory Cafe

500
Victoria Park Bowls Club

250
Appledore Gig Club

25
Bideford Gig Club

Devon Wildlife Trust

25
Devon Wildlife Trust

25