Community Surf Project - Ceremonial Cutting of the First Turf
This important project is now underway thanks to generous funding from:
Highland Leader Project
Caithness and North Sutherland Fund
Rotary Club of Thurso Community Fund
The Surf Project is Complete
Thurso Rotary Surf Clubhouse project for North Shore Surf Club official was opened by Viscount Thurso, Jason Simpson, Chairman of NSSC and Rotary Past President Carol Rosie. A lovely new asset for the Thurso community!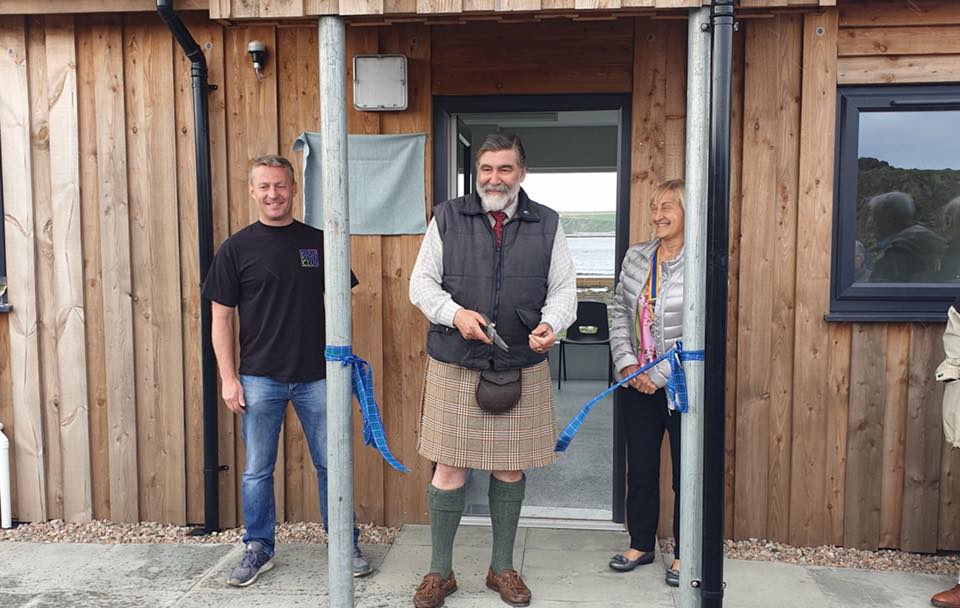 Jason Simpson receives the keys for the Surf Clubrooms from President Alan Gerrard.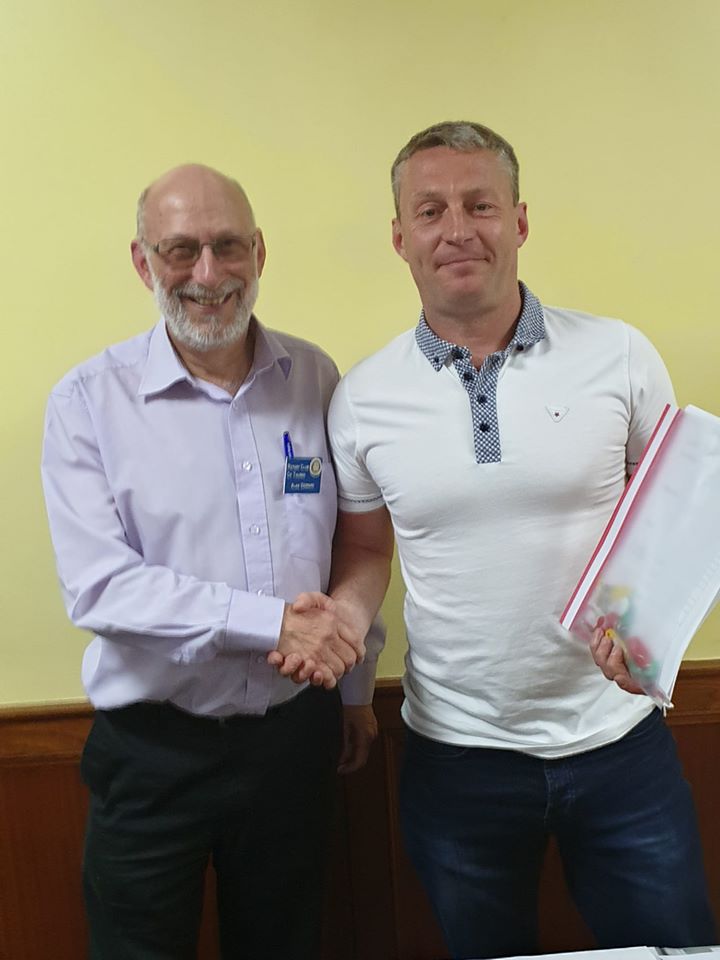 Work continues to make good progress at the Surf Building with the paving now almost complete.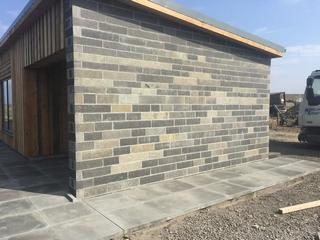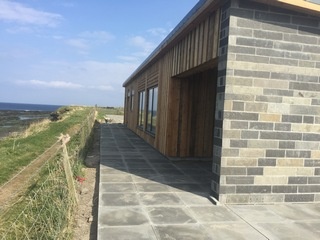 Our Surf Clubhouse and changing Rooms Project building continues to make fine progress..Timber cladding looking good and groundworks ready to be completed in the next week or so. Gable wall of Caithness Stone all pointed and finished, doors fitted and internal building taping complete and ready for painting.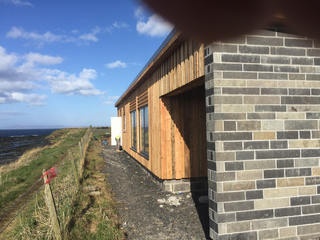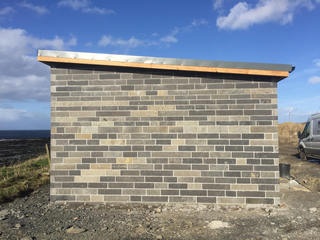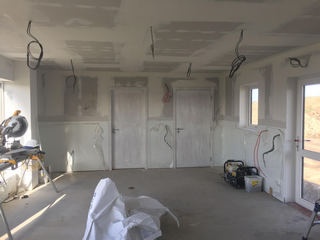 Surf Clubhouse and changing room taking shape- outside view, roof going on, steps to the beach under construction and the surfers' view!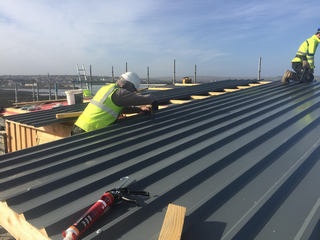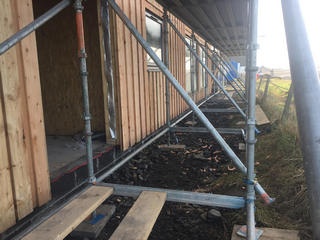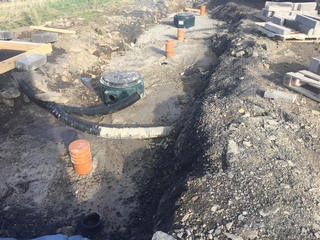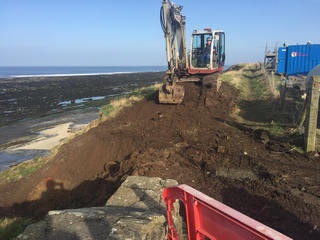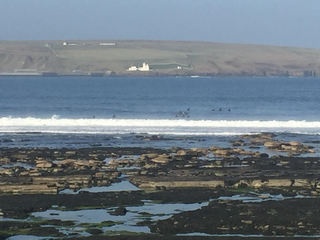 Stone work going up and inside begining to take shape.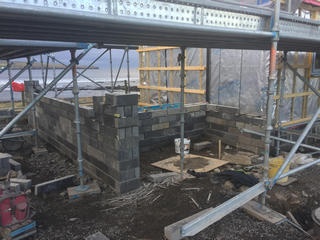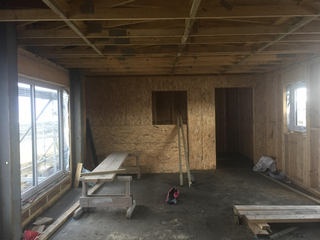 Wall panels erected, access scaffold up and roof trusses positioned over main area!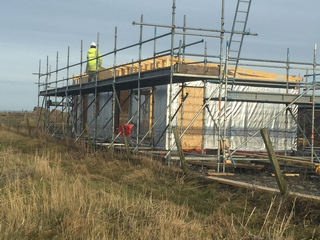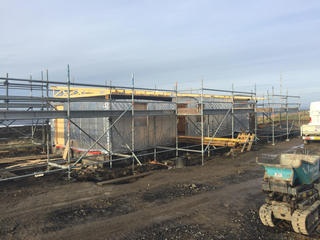 The Dampproof Membrane and reinforced floor slab are now in place at the Surf Clubroom: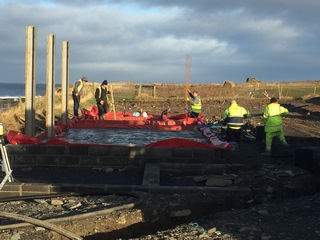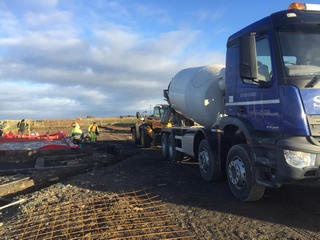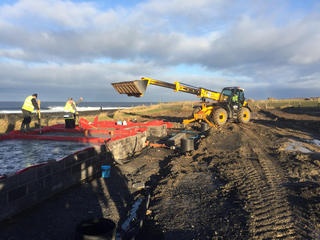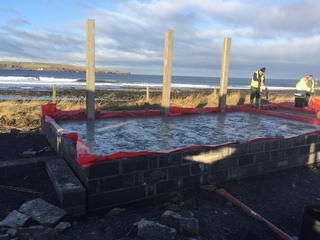 Drainage pipes and sub floor now placed: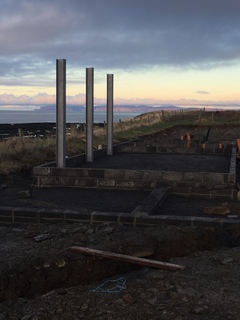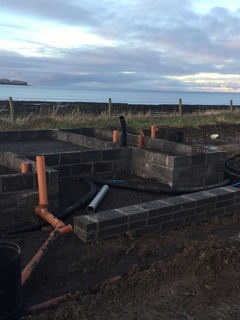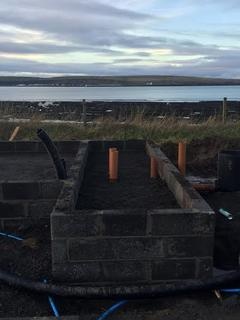 The Community Surf Project foundations are now showing real progress: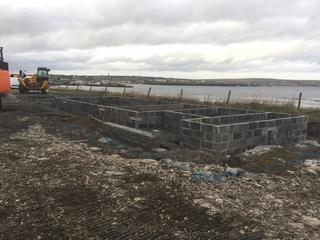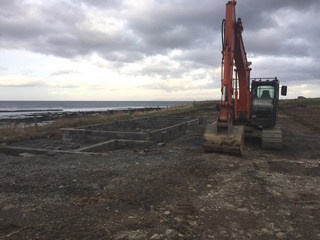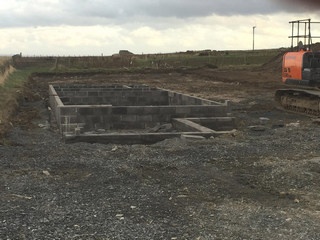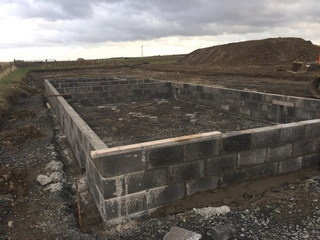 Foundations are underway: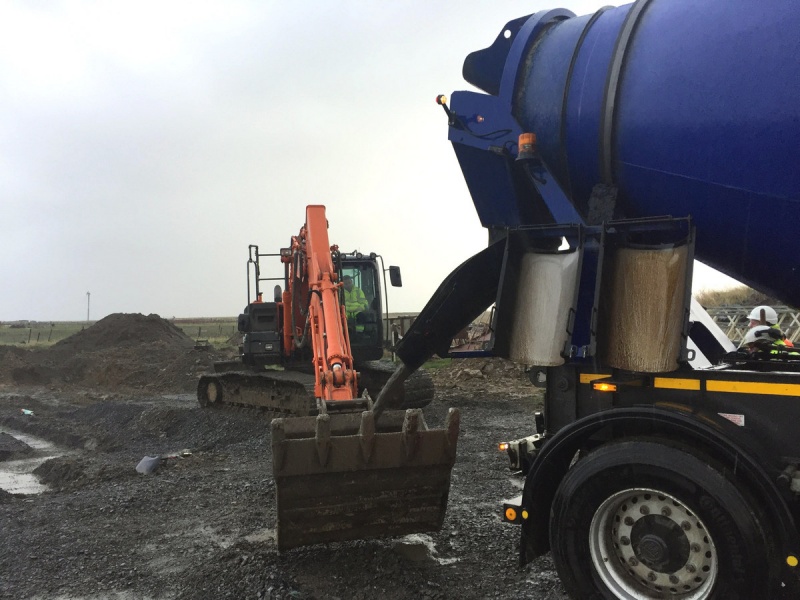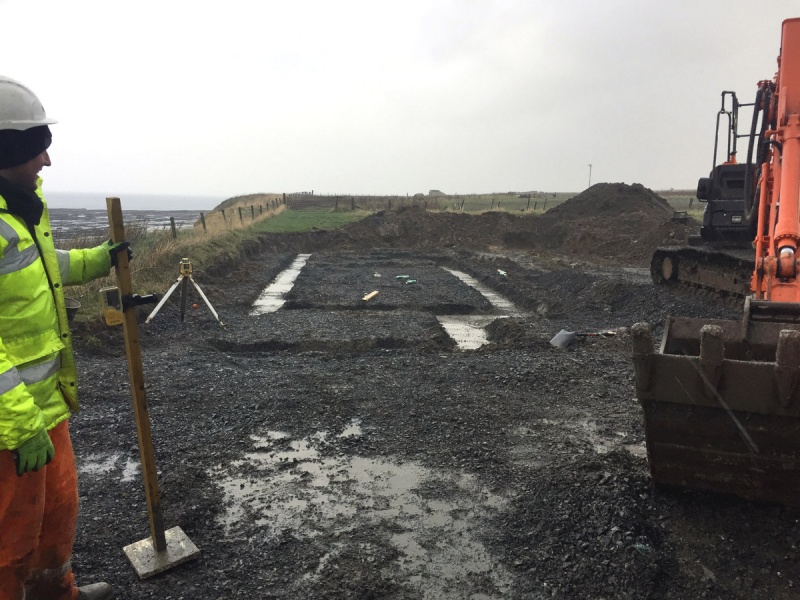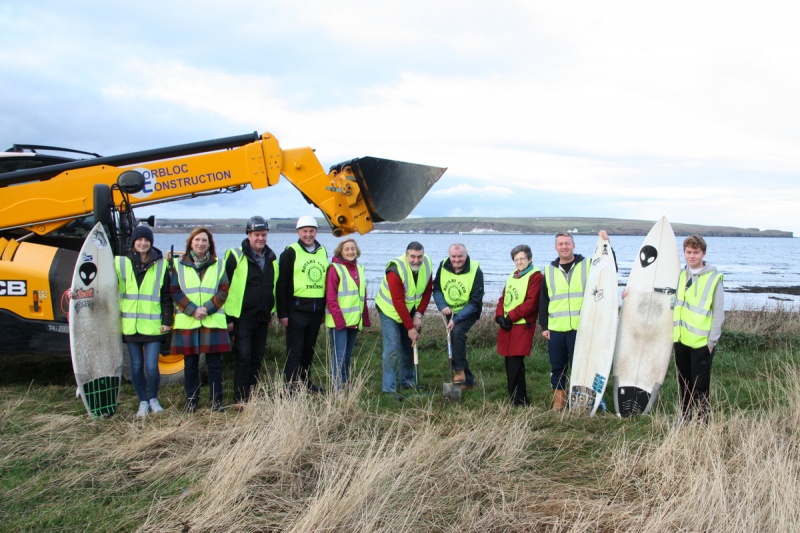 Work has started on the Rotary Club of Thurso and North Shore Surf Club project to build a Surfers clubrooms and changing facility at Thurso East. The first turf was cut by Viscount Thurso with assistance from project leader Rotarian Kevin Sutherland.
Left to Right:
Phoebe Strachan ( Scottish Ladies Surf Champion), North Shore Surf Club Treasurer Marchelle Lockhart, Gavin Sinclair ( Managing Director of Norbloc), Rotarian Graeme Dunnett, President Carol Rosie, Viscount Thurso, Rotarians Kevin Sutherland and Heather McLean, Jason Simpson and Kyle Simpson from the North Shore Surf Club.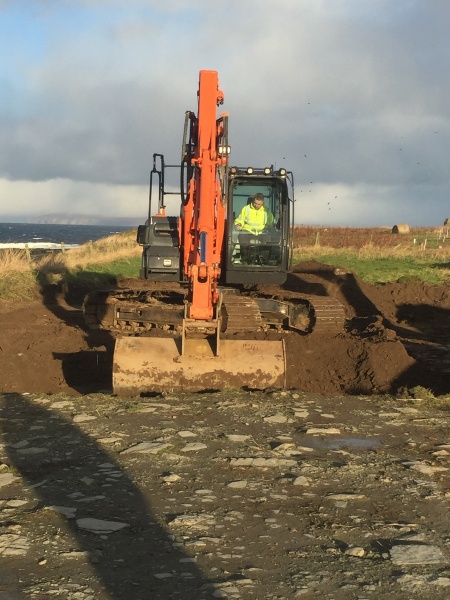 Community Surf Project, Thurso East
The Rotary Club of Thurso and the North Shore Surf Club (NNSC) have come together to provide a much needed changing and toilet facility to support surfing in Caithness located at Thurso.
Caithness has become one of the top locations in Britain for surfing, there is a large local surfing community supported by the local NSSC who represent most surfers who surf the local waves. The proposal is to erect a multi-functional building which can support surfing and the wider community and provide a base for the club, welfare facilities, shelter, a training room, safety equipment store and provide safe access to the beach. The building work starts in November 2018 and completes the project in March 2019.
The NSSC provides coaching and training to surfers, aged from 7 to 50+ years, and have also provide training to members who have learning and physical disabilities who would otherwise have missed the opportunity to safely get into the sea and learn to surf. With proper facilities we hope to continue, expand and encourage more persons of all ages to surf.
Caithness surf is now internationally accepted as among the best in the world and can only gain in notoriety in the future, the project aims to provide support to the surfing community, service tourism and encourage our local talent and provide the much-needed basic facilities.
The Reef at Thurso East is the premier area for the activity, and has been used by surfers for many years, but there is no changing, toilets or showering facilities at the location. The building will address these issues and include external toilets, external showers, a store for safety equipment, open viewing shelter, waste storage area. Internally a multi-functional a club room, changing area, small office, a disabled unisex toilet.
A vehicle parking area, sewage treatment plant and safe access steps to the beach and viewing area are included in the project.
The building has been designed with the assistance of the NNSC members and the land owner it has been granted planning permission to erect the building by the local Planning Authority. The design is of a low maintenance build, single story timber clad / stone wall construction of mono pitch roof form, with storm & security shutters. The design incorporates PV electric generating panels which will provide power and a small income to sustain the building.