Sarah's Coffee
Rotarian Sarah Kennedy-Ratcliffe explained about her passion to offer great coffee...and even greater benefits to coffee growers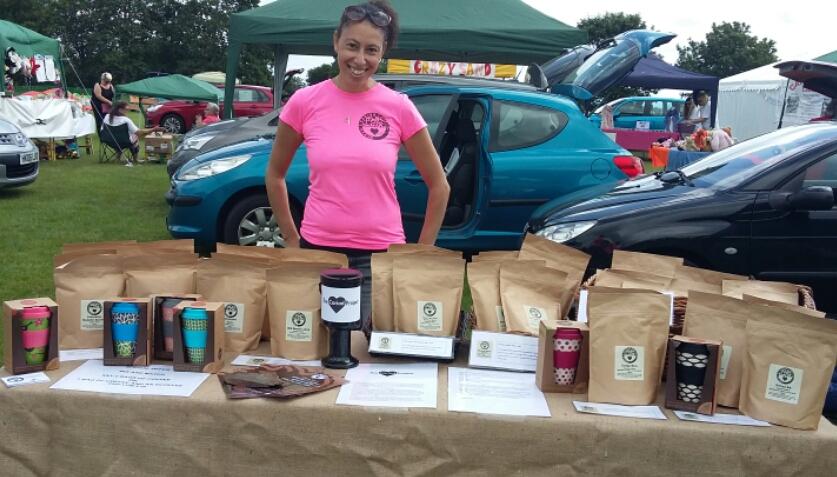 Sarah's Coffee
On Tuesday, 27th November 2018, Rotarians met at Cae Mor Hotel, Llandudno and 18 members heard a talk from one of their own – Sarah Kennedy-Ratcliffe, who spoke about her work for Africa.
A year ago Sarah opened a coffee shop and drop-in café. The Coffee Bean, 29 The Mews, Holywell Town Centre https://www.sarahscoffee.com/retail-outlet/ The shop supplies both ground coffee and beans sourced from 10 different countries to personal callers and to mail order customers, either by individual order or by subscription. The shop also doubles up as a meeting place for small community groups and has recently hosted an art exhibition and remembrance workshop
Of late, Sarah has concentrated on sourcing coffee from the Mount Elgon Coffee and Honey Co-operative, http://www.mecahc.org/, a Ugandan organisation that promotes fair wages and helps support the rights and economic welfare of women in a male-dominated and culturally patriarchal society
The profits from the shop all go to The Cariad Project https://www.sarahscoffee.com/the-cariad-project/, which helps to support the BWIMWA Centre, in Kamina in the Democratic Republic of Congo. This supports people living with disabilities. The centre has a school teaching 136 students with physical disabilities. The 12 teachers are also living with disabilities themselves, which impacts positively on the individual and on the development of the country.
Sarah was thanked for her talk and her work and members responded with an impromptu collection towards the work Sarah is doing