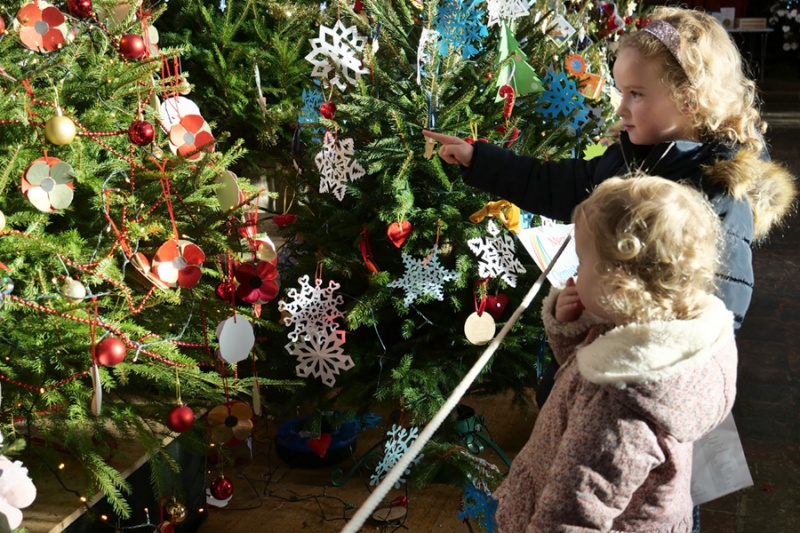 With a record number of 98 decorated trees, the 2018 Rotary Christmas Tree Festival was a great success. Every day queues of people visited the magical display, with each tree individually decorated by a school, charity, local business or private individual.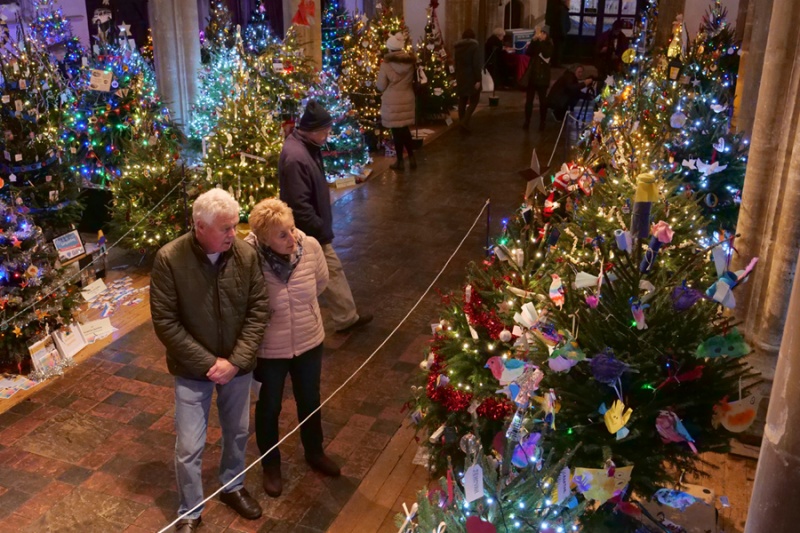 It is anticipated that around £4,500 will have been raised to support the President's chosen charities this year – The Befriending Scheme, East Anglian Air Ambulance and The Richmond Fellowship.
A very tall "Tree of Memories" under the chancel arch gave visitors who wished an opportunity to leave a message of love and remembrance for those no longer with us, and more messages than ever were hung on the tree during the festival. The tree was sponsored by Co-operative Funeral Services, who provided the cards to be hung on the tree. These dedications were carefully taken down and later blessed at a local Church service.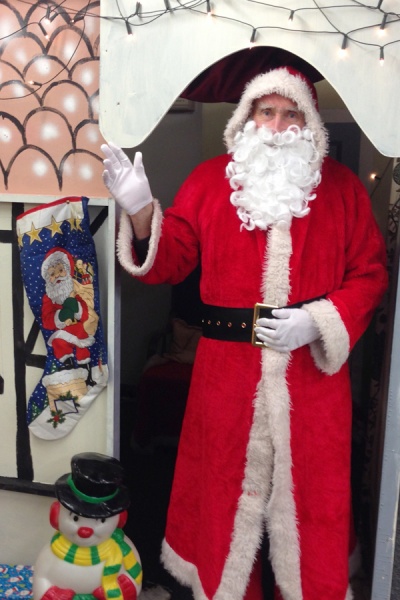 Santa and his elves were also busy. Based in his grotto in Sudbury Library Santa was visited by many children, who whispered their Christmas gift wishes to him, whilst parents listened!
All money donated will be added to the President's charity fund.