YOUTH AWARD CEREMONY
Fri 1st February 2019 at 15.00 - 15.00
A great evening ... click on DETAILS to read more.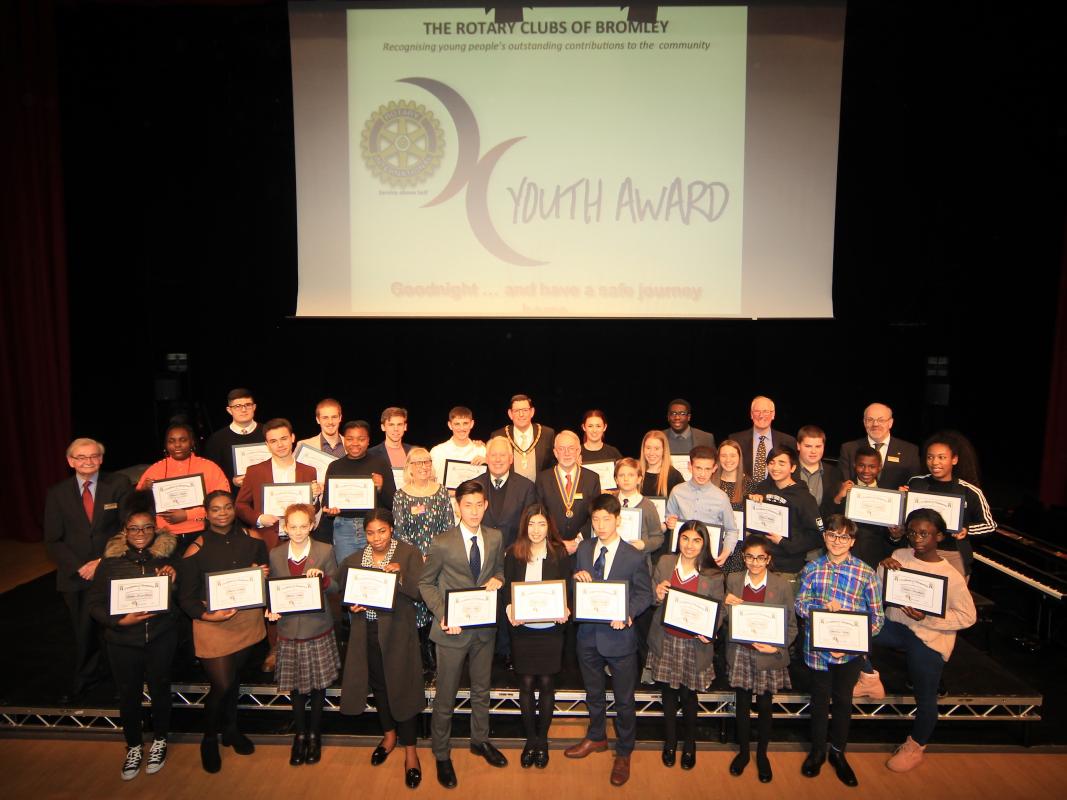 Rotary Celebrates Bromley's Young People
On Friday, 25th January, more than 150 friends, family and teachers gathered at the Langley Park Centre for the Performing Arts to recognise and celebrate 32 young people who have made an outstanding contribution to their community.
Bromley's Deputy Mayor, Cllr David Cartwright, presented awards to students aged from 11 to 18 from eleven of the Borough's secondary schools. The citations covered a vast range of public spirited activities from helping in hospitals and old-people's homes to raising money for charities and caring for sick relatives – even, in one instance, bravely helping the police with their enquiries!
The Award scheme, now in its fourth year, was started by The Rotary Club of Bromley but now includes other local Rotary clubs. It is hoped that next year more Bromley schools will become involved. During the Award ceremony the audience was entertained by The Langley Park School for Boys Dance Band, and afterwards with light refreshments and lots of chatter as friends and award winners mingled.
Words used to describe the event were 'inspirational', 'humbling', 'moving', 'joyous' and simply 'great'.
The award winners were: Tamera Alcide, Chrysie Alexiou, Katie Bacon, Jamie Barber, Amy Carter, Chloe Chalk, Sebastian Clarke, William Dalgliesh, Tom Dawkins, Therese Eka, Frank Gubars, Jaiya Heer, Kiran Heer, David Hwang, Amos Kong, Yifan Shen, Rochelle Joseph-Brown, Surryah Kirkland-Gray, Lewis MacNaughton, Anyana Makhni, Olivia Manning, Paul Nash, Erin Norman, Comfort Oluwakoya, Hayden Ouattara, Euan Palmer, Ben Partridge, Aaron Regisford, Bethany Sankey, Danny Stevenson, Shyanne Wallen and Oliver Wheeler.
Report by: John Bruce – Bromley Rotary Club
The following photos are by Picture Parnership:-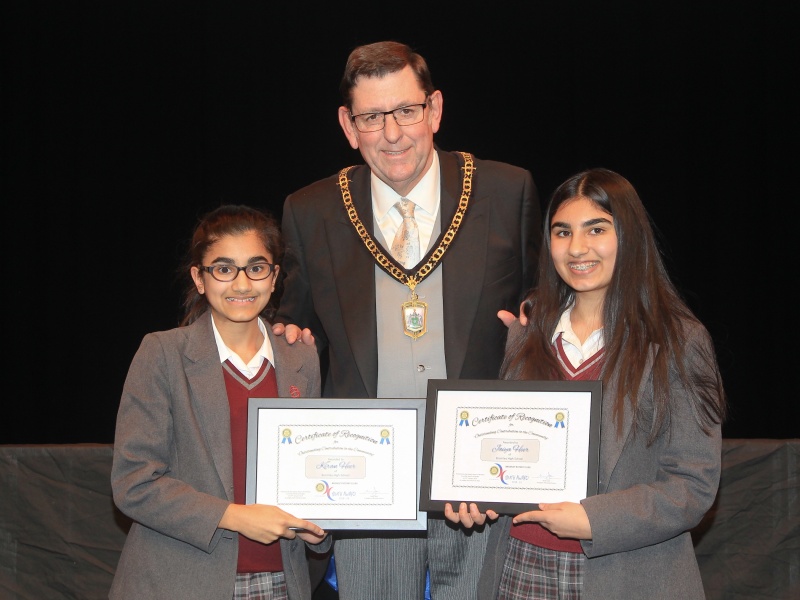 Jaiya and Kiran Heer from Bromley High School, and Deputy Mayor Cllr David Cartwright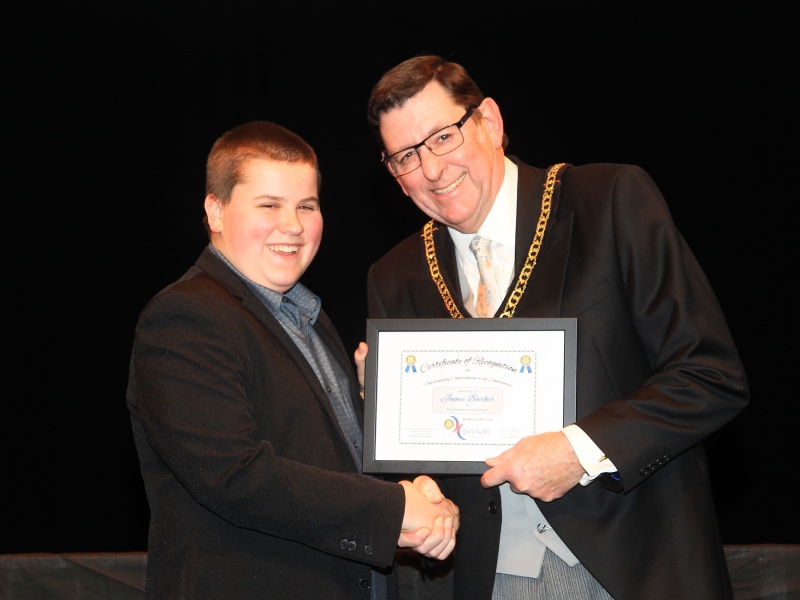 Jaime Barber from The Ravensbourne School, and Deputy Mayor Cllr David Cartwright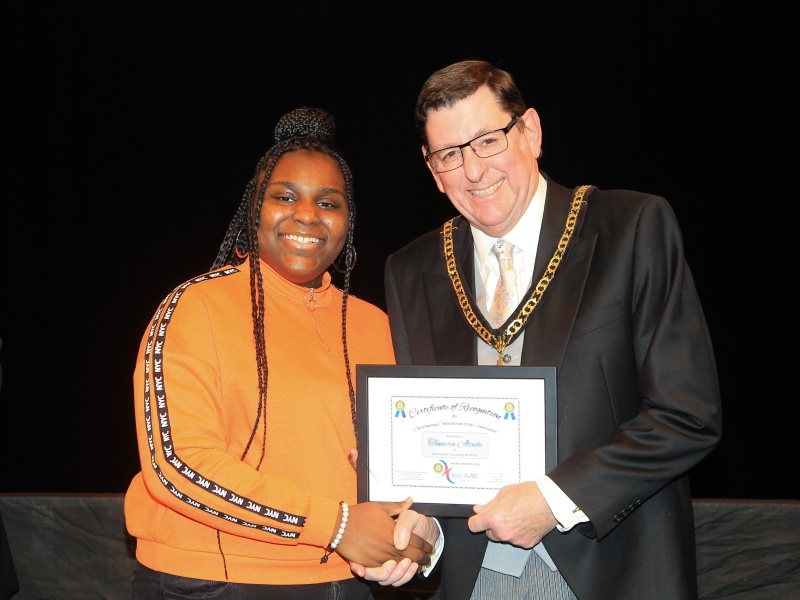 Tamera Alcide from Harris Girls Academy, and Deputy Mayor Cllr David Cartwright