On February 12th 2019 Bolton Rotary clubs sponsored the third annual Tournament, which was organised by members from Bolton Daybreak, Bolton with Le Moors and Westhoughton Rotary clubs.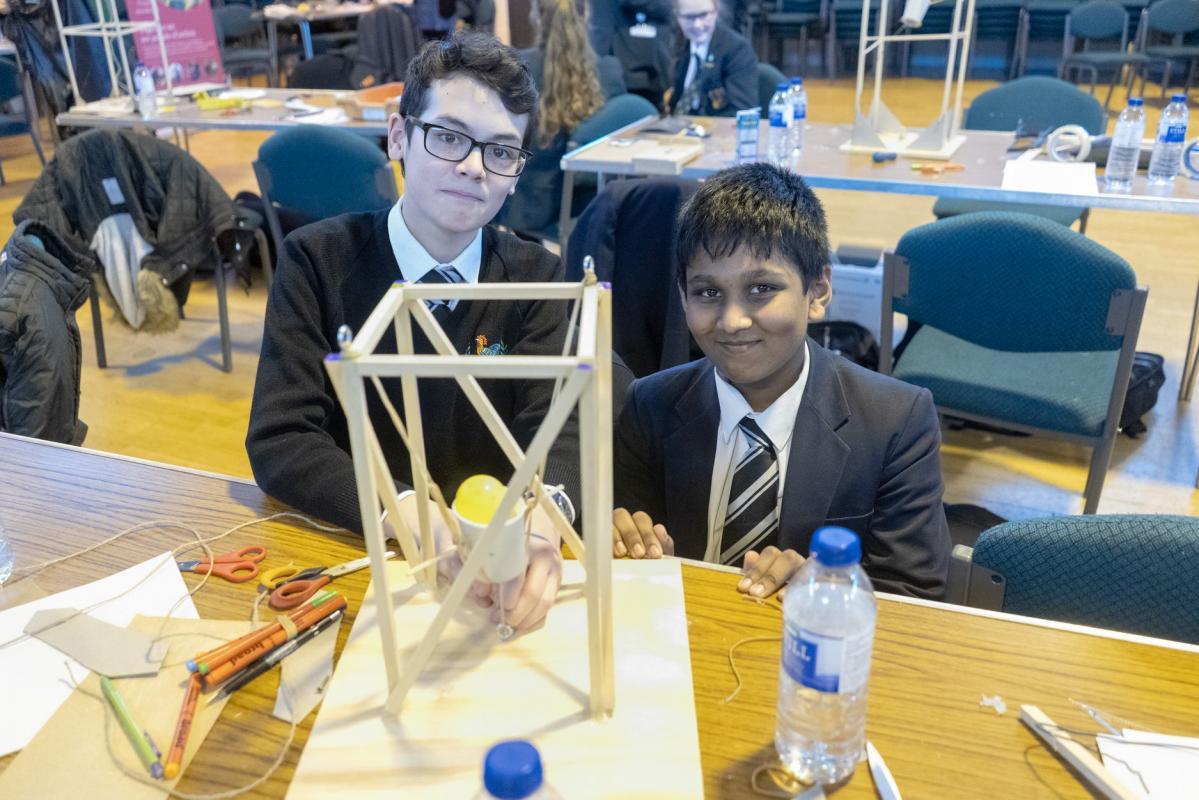 Show related pages
Also supporting were Bolton Lever, Horwich, and Turton Rotary clubs.
Taking place in Canon Slade school, four Bolton Schools supported it bringing over 50 year 9 students working in teams of four.
The students were tasked with either building a crane or a space capsule launcher out of materials supplied by the organisers They had to design and build it without help from anyone else, and have it tested to certain criteria at the end. Outside judges followed each of the teams throughout the event.
It ended with a presentation by Rotarian Paul Wightman on the value of engineering inovation to assist disabled people through the work of REMAPMedals were awarded to the teams with the best crane & space capsule launcher, and the overall winning school was presented with the 'Spirit of Technology' trophy.
Bolton School Boys Div' won the day taking both best project winners, and the overall school award We especially wish to thank Canon Slade School for hosting this event, and the support we received in it's planning.
Rotary Technology Tournaments are a project of Rotary in Great Britain & Ireland