Sussex Voiceworks Choir Spring Concert
Sat 30th March 2019 at 18.00 - 19.00
At the Shoreham Centre, Shoreham-by-Sea, BN43 5WU. This isn't a Rotary event, but there are Rotarians in the choir, and we hope other Rotarians will be interested in attending. The theme of the concert will be, "If ye love me".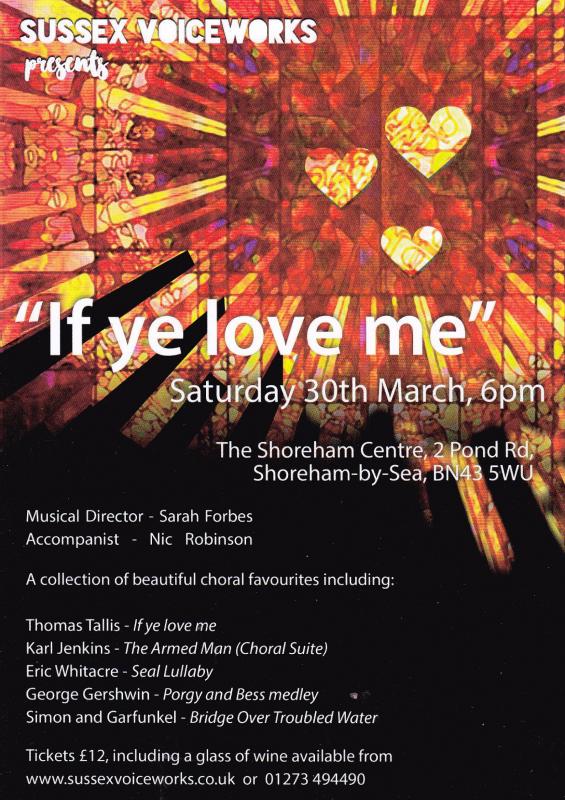 We'll be singing the items in the flyer above and also the following:
Drop, drop slow tears - Orlando Gibbons;
O magnum mysterium - Morten Lauridsen;

Scarborough fair canticle - Simon & Garfunkel,
hopefully something for everybody!
Tickets will be £12 per person, on the door as well as shown on the flyer above. A cash bar will be available. There is a large public car park right next to the Shoreham Centre.