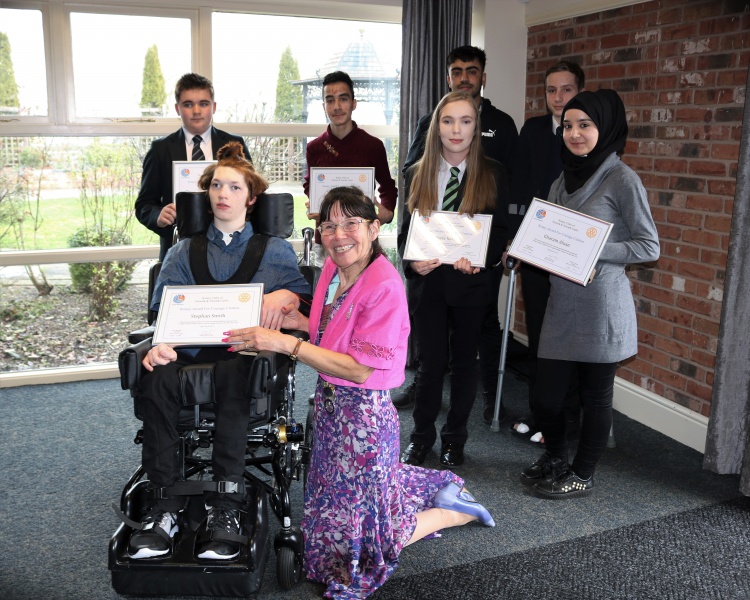 Young people honoured.
top L - R: Tyler Hurt, Mohammed Aluan, Wahidullah Maroufkan, Matthew Richardson,
middle: Skyla Harris, Gharam Aluan
bottom: Stephan Smith, Rtn. Cheryle Berry 1220 District Governor
Background to Awards
Newark Rotary Clubs has asked schools and colleges to give consideration to those students who have shown exemplified courage in the face of personal adversity and difficulty.
The Aim of the awards is to recognise local children from 3 years to 19 years of age showing any of the following:
Courageous act, Selfless Acts of kindness, Children facing traumatic experiences, or even having to face extreme health problems and difficulties, Children who have to overcome their own fears or issues and turn themselves around.
Any child that has shown determination and overcome great odds,
Children who stand out from the crowd & have shown they deserve an award for something they did that made a difference to themselves or others around them.