Pride of Somerset Youth Awards 2021
We are pleased to announce the launch of the Pride of Somerset Youth Awards 2021. Members of the public are invited to nominate a young person who has done something in the past 18 months to make them proud.
We are pleased to announce that the Pride of Somerset Youth Awards will go ahead in 2021. Members of the public may nominate young people who, in the last 18 months have done something special and of which they are especially proud. We are sure that in this year of the COVID pandemic there will be many heartwarming and up-lifting stories to be told.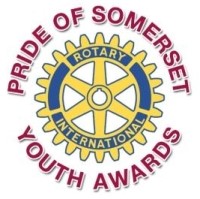 This year there are six categories: Volunteering; Charitable Work; Arts and Culture; Sport; Overcoming Adversity; and Enterprise.
Details of the categories and nomination process can be found in the PoSYA document link.
Those eligible for an award must live in Somerset which includes Bath and Weston-Super-Mare.
Nominations should be made to BBC Somerset following the Nomination Process attached to this link. For more information contact Rotarian Peter Renshaw.
The awards are run by the Rotary Club of Taunton in conjunction with Somerset Day and BBC Somerset. Sponsorship for the awards comes from Bridgwater and Taunton College, Avon and Somerset Police, and Young Somerset.
We hope to hold the awards on Somerset Day, 11th May. The evening will be hosted by BBC Somerset presenters, Claire Carter and Simon Parkin.
Lead organiser Rotarian Peter Renshaw said, 'there have been some amazing young people over the last 12 years and the Rotary Club of Taunton is proud to have been able to celebrate their achievements. We are devastated the event was cancelled last year, but be assured we are running this event in 2021.'
Read more about winners from 2019 by following the 'Pride of Somerset: Youth Award Stories'.