Rotary Speaker: Dave Bagley from Urban Outreach
​Dave Bagley from Urban Outreach spoke about Rough Sleeping and Homelessness at our meeting just before Easter.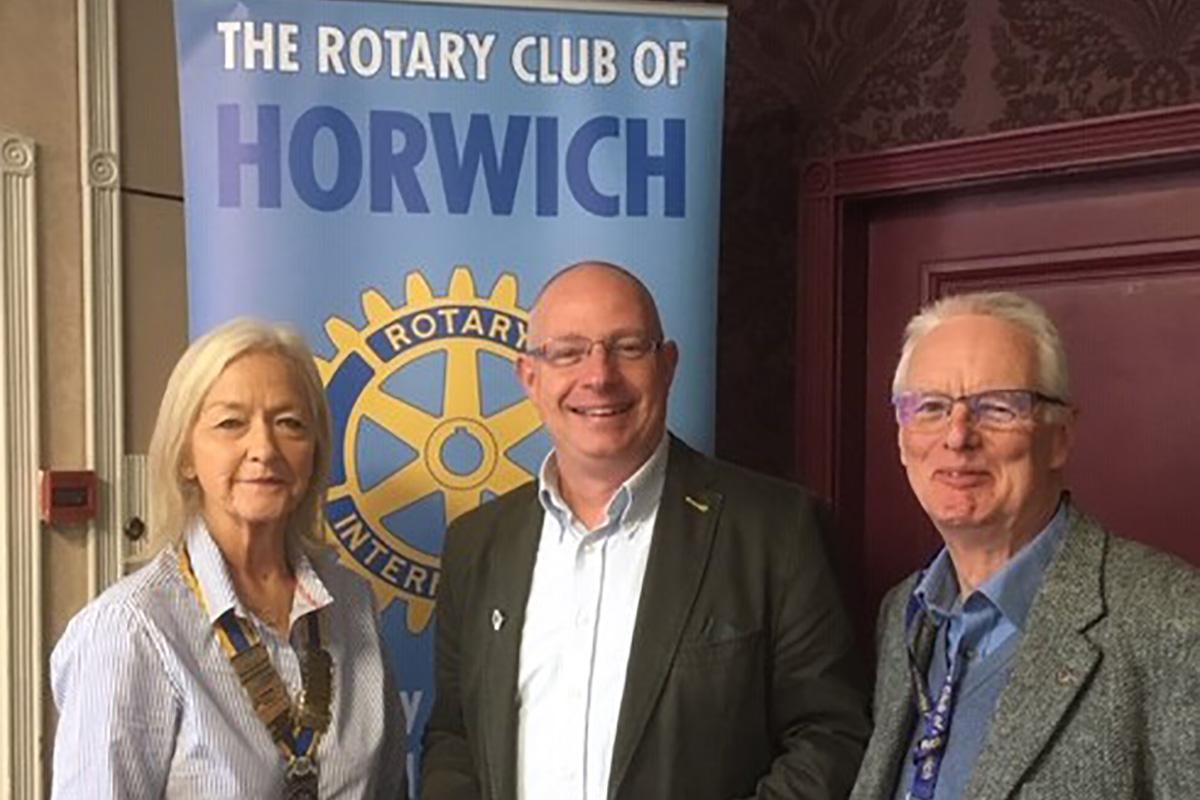 Show related pages
In an excellent talk he explained some of the problems of those who are homeless in Bolton. Since 1990 when Dave and his wife founded Urban Outreach, which is a Christian Charity now with a staff team of 25 and 250 volunteers, it has worked alongside Bolton Council and other statutory, church and voluntary organisations in the town.
Urban Outreach has providing a holistic, person-centred approach to support those most in need. President Margot Mather and David Griffiths, Chair of the Club's Vocational and Youth Committee, presented a cheque for £200 towards the work that Urban Outreach does with some of the most disadvantaged, vulnerable and complex adults and young people in Bolton