Thank you for another fantastic Dragon Boat Challenge !
2019 Dragon Boat Challenge another success! Fancy a go in 2020?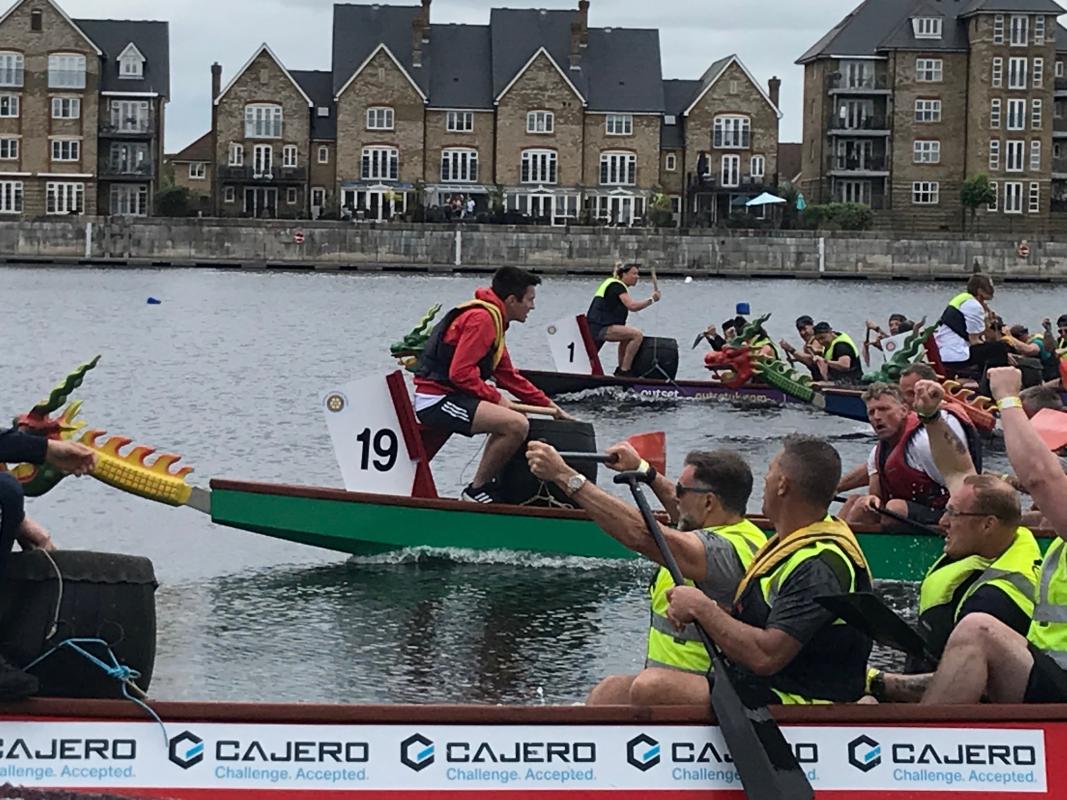 Thank you to all those who helped make another fantastic Dragon Boat Challenge!
Chatham Maritime Trust for letting us be part of their great 3 day Food and Drink Festival; the members, relatives and friends of Medway Sunlight Rotary Club who organised the event; all of our sponsors and supporters and donors of Draw Prizes and of course the 27 teams who battled it out on the water supported by their friends and family.
We hope that you enjoyed it and will want to join us again next year on Sunday 24th May 2020 - download a Registration of Interest Form here and return it to receive early information on next year's event.
If you liked what you saw and would like to contribute to the money raised by this event which is used to send children from Children's Hospices and their families on a holiday of a lifetime to EuroDisney and to help a host of other charities supported by Medway Sunlight Rotary Club; then please vist our online giving page or use this QR code :