The Magic Table
Inspiring interaction at South Molton's Library.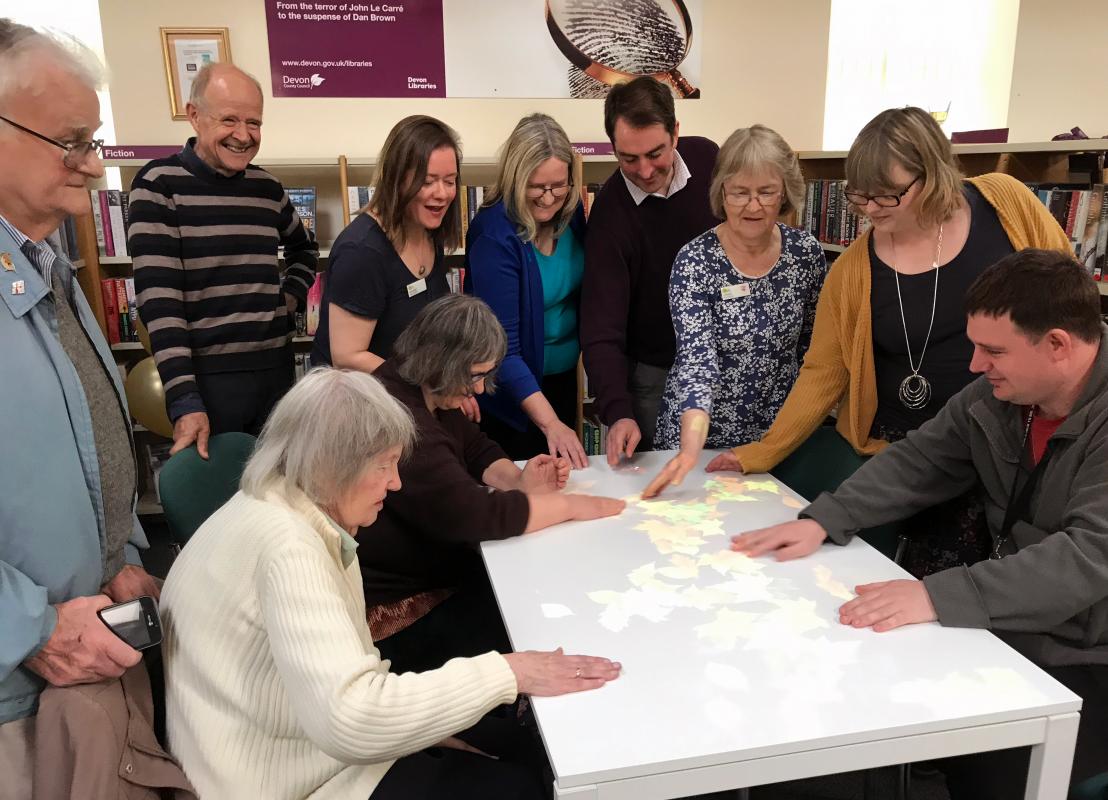 Rotary Club South Molton is very pleased to have been able to inaugurate the first "Magic Table" in North Devon at the South Molton Library. This was made possible thanks to working in partnership with Devon Libraries South Molton, South Molton Dementia Alliance, The Saunders Good Samaritan Trust, South Molton Community Connections, Home Instead Senior Care and HFT.
The table got its name after a dementia patient who was trialling the technology said: "this is a magic table". The various interactive projections help people with dementia or with learning difficulties to connect with each other and with their surroundings. But it is also fun for everybody, including children! Come to the South Molton library and discover it for yourself...