Heath Thompson - 01/07/18
Weekly Press Report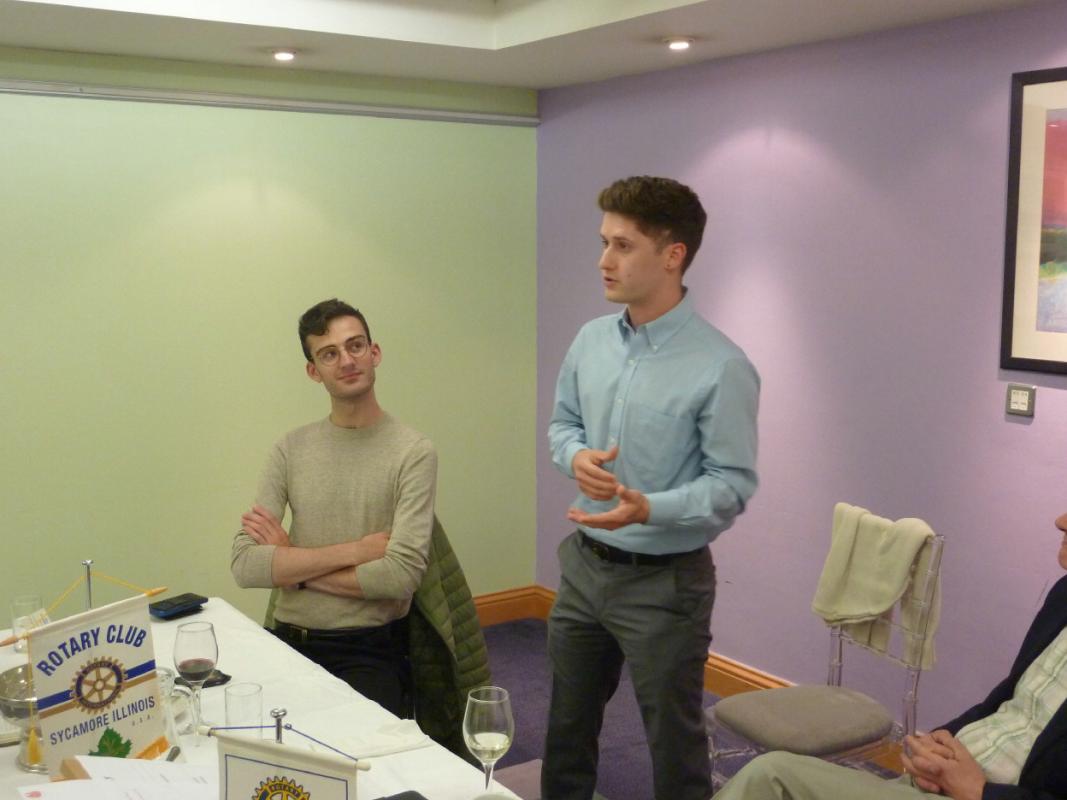 At the Rotary District Meeting on Sunday, Seagate Rotary was named as the West of Scotland Rotary Club of the Year. Out of 48 clubs in the area, Seagate was recognised for its significant contribution to the local and wider community. Outgoing Distrt Governor Jim Ross said when announcing the award - "What a tough one! There are so many Clubs doing amazing things in District. But when I broke it down the choice was really quite obvious. For in selecting my winner I looked for a Club that was achieving in different ways. And for me that meant

* Supporting its community through worthy service ie, helping local charities, fundraising, raising awareness of what we do in Rotary
* Supporting its District through participation at District Officer level. Important - because by supporting your District teams you are selflessly supporting your fellow Rotarians, and Clubs, all over District
* Supporting your District Conference, the Rotary GB&I Showcase, the RI Convention and even the DG Handover Lunch
* And bringing credit as an organisation to your town none more so than identifying, selecting, nominating, supporting one of only seven Community Champions worthy of recognition at the highest level in Rotary in Britain and Ireland, and even beyond Rotary.
My choice is,you've guessed it — IRVINE SEAGATE"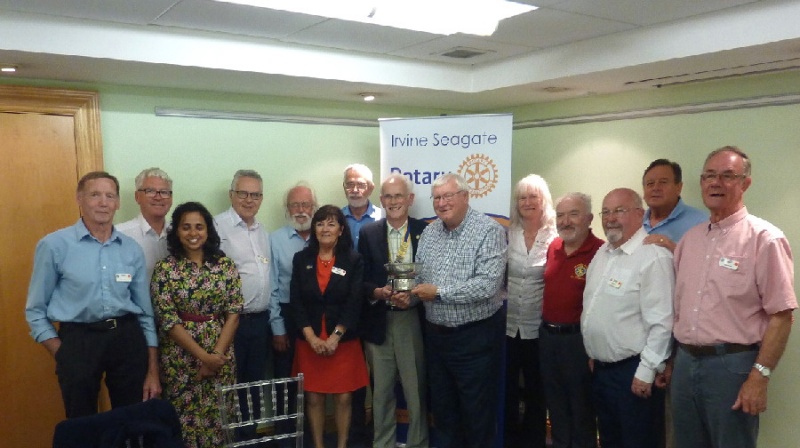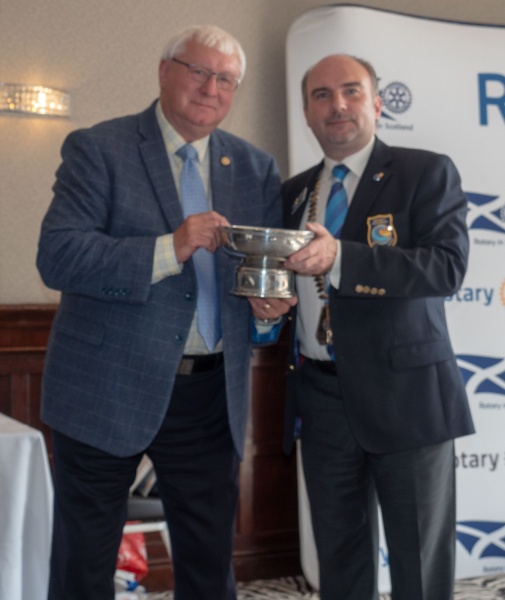 Speaker at Seagate on Monday was Heath Thompson, a Rotary Global Scholar from Alabama studying for a Masters in Education Policy at Glasgow University. Rotary sponsors a small number of exceptional students to study abroad and widen their horizons. Heath talked about his background in rural Alabama, and his thesis studying the disproportionately adverse effect of the student loan system on students from poorer economic groups.
He answered questions on various different aspects of the American and UK education policies, and a Vote of Thanks was proposed by Fiona Lee. This week Seagate are running a barbecue and crepes for the Chernobyl children over here from Ukraine, and they are also being treated to a pampering session at Pam & Co Hair & Beauty.