£1,000 for Local Prostate Cancer Support Group.
Bexhill Rotary Club gives generously to support local Prostate Cancer sufferers.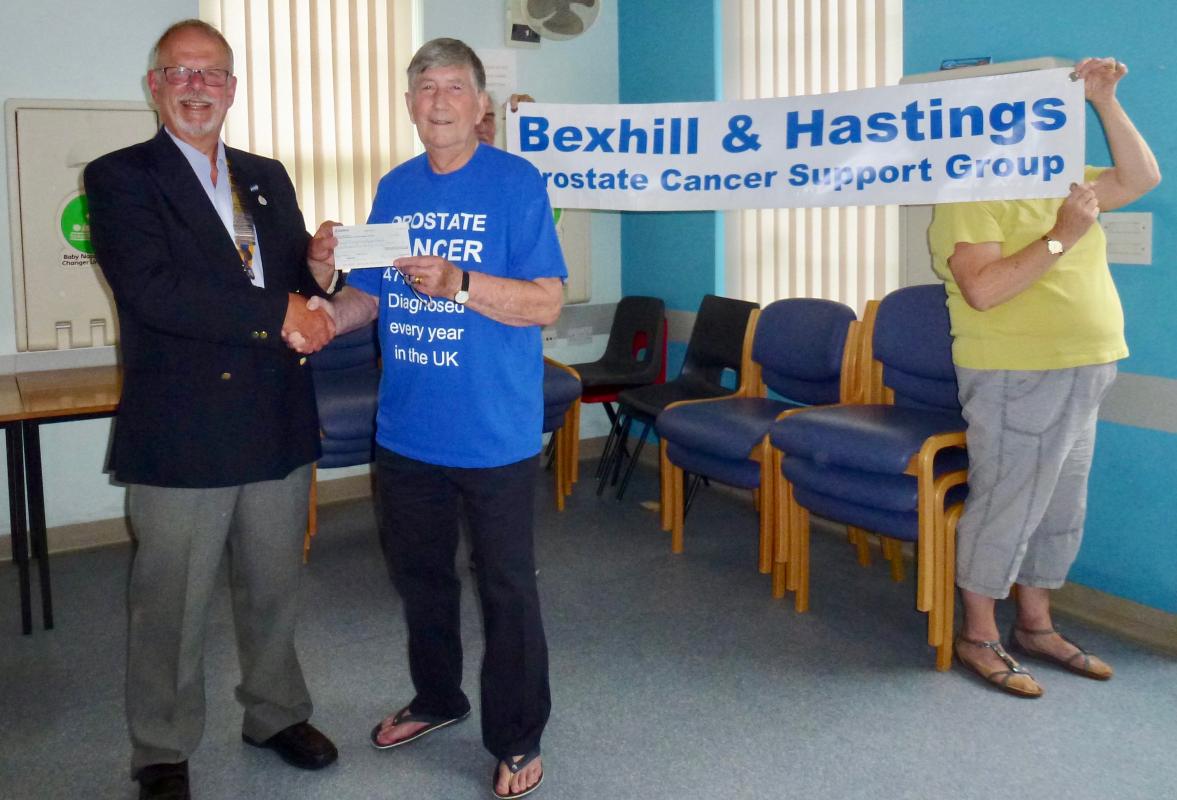 Bexhill Prostate Cancer Support Group meets every other month to provide help and an opportunity to get together and chat and hear speakers for men suffering from Prostate Cancer. At their most recent meeting speaker Sara Lee Trust Ambassador Nadine supported by Helena and Sue both users of the Trust provided an opportunity to find out how Sarah can also provide support to men with or being treated for Prostate Cancer.
Those attending also had an informative presentation from Dr Sue Cox a researcher into hot flushes and acupuncture treatment at Brighton University. Hot Flushes can often be a side effect from treatment for the Cancer.
At the meeting Bexhill Rotary President Graham Forster presented a cheque for £1000 raised at the recent Beer Festival. Graham said 'many men know little about this cancer which is now believed to be a bigger killer in men than breast cancer is in women and hope Rotary support to the group will help improve understanding.'
Chairman John Proctor who manned an information stand at the Beer Festival said 'Rotary's very kind generosity will make a big difference to how the Support Group can continue its work for local Bexhill cancer sufferers.'
The support Groups next meeting is at at 7pm at Bexhill Hospitals Health Centre on 2nd September where Mr Roger Pale Consultant Urologist will be speaking. .For more information please contact John on 01424 532866.