Visit by District Governor Jimmy Johnson
Dist. Gov. Jimmy Johnson and Club President Anne MacKinnon look into the way forward!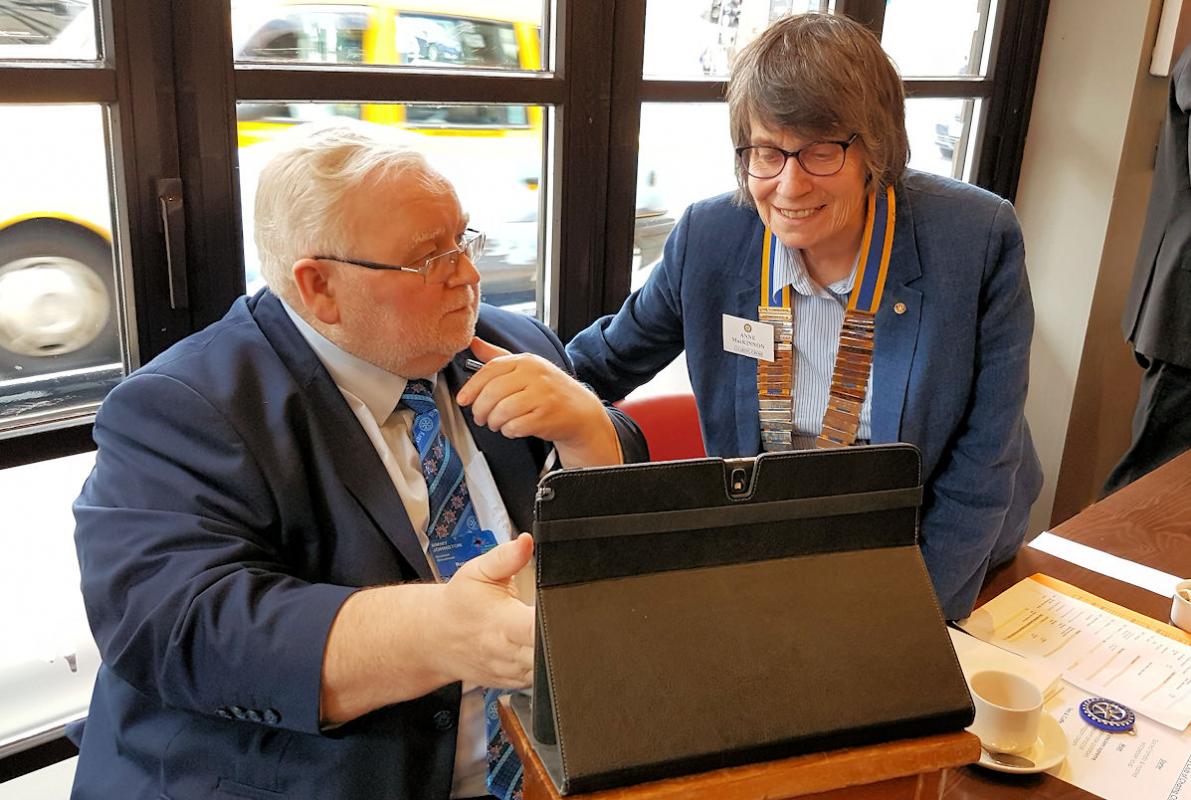 Governor Jimmy Johnson paid us the complement of making us first on his long list of visits for the 2019-20 Rotary year. It was a cordial, enthusiastic and fruitful visit. He gave us lots of encouragement for Club development and praised us for the efforts we are making to promote the Club and Rotary.