Royal Voluntary Service
Wed 16th October 2019 at 6.30 pm - 7.30 pm
Club hears about the achievements of this 80-year old organisation.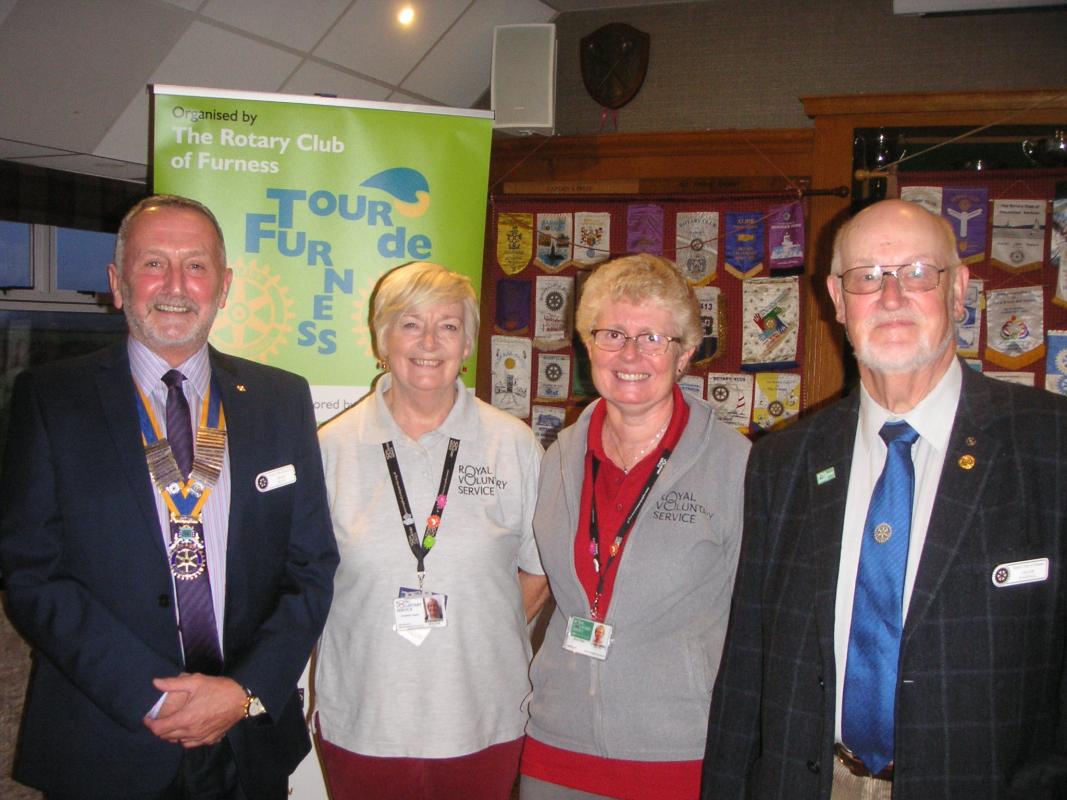 Club members please log in for more information.
In every corner of Britain, Royal Voluntary Service mobilises volunteers to support those in need, in hospital and in the community. Through the gift of voluntary service, volunteers provide much-needed support for over-stretched public services and for people as they age.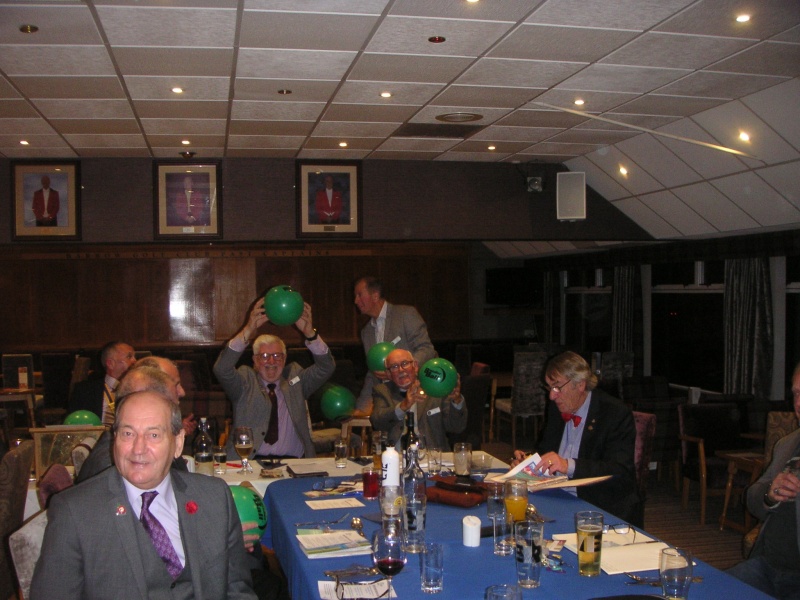 Christine & Karen from the RVS came to talk to us about their 80 year old organisation of volunteers which was formed in 1938 when then Home Secretary Sir Samuel Hoare gave Lady Reading permission to start the Women's Voluntary Services for Air Raid Precautions on the 28th May 1938.
By the time war broke out in 1939 they had 317,415 volunteers. During war time they created the first travelling library, were active in feeding the nation by distributing ration books, created Welcome Clubs for GI's and provided the first meals on wheels service. During the war, sadly 245 of their volunteers lost their lives as a result of enemy action.
After the war the government decided that the WVS should continue to provide it's service for a further 2 years.
By 1946 they had another first under their belt, a residential home for older people in Ipswich and again in 1948 at the creation of the NHS the first hospital trolleys came into being. Her Majesty Queen Elizabeth became their patron in 1952 and in 1966 they became the Women's Royal Voluntary Service.
By 1976 they were also operating rural transport schemes and with so many firsts to their name, in 2013 they admitted men into their ranks and became the Royal Voluntary Service, and HRH the Duchess of Cornwall became the Service's President.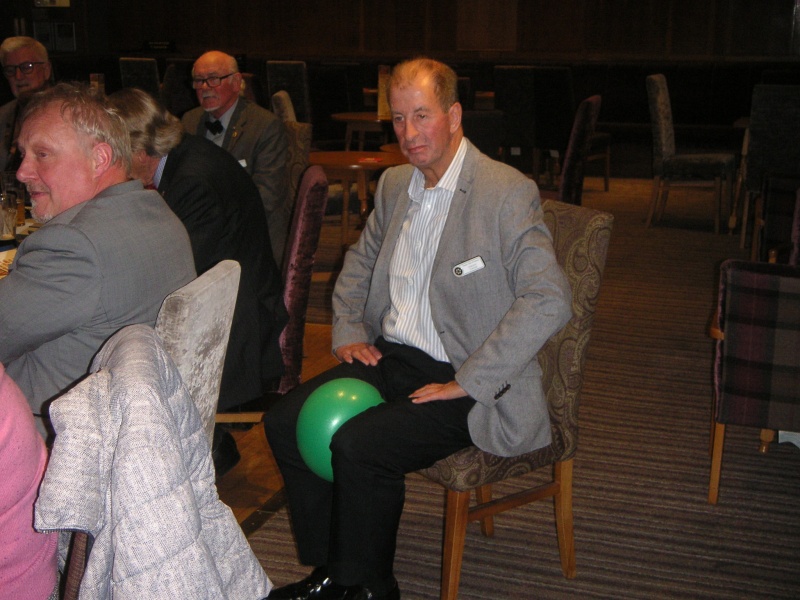 After their brief history lesson, Christine & Karen told us what the RVS is currently up to in our area.
The organisation has some 25,000 volunteers and locally provides a vital service at our local hospitals, visiting patients, meeting and greeting, operating the hospital shop and providing their chair based exercise classes.
In 2022 there will be over 2 million people aged 85+ and it is important to keep them as fit as possible. One week of bed rest can mean a 20% loss in mobility and their chair based exercises helps to combat that. Their aim is to keep as fit as possible, strengthening and importantly improving balance. Falls lead to loss of confidence, people are reluctant to go out and it is so easy for a downward spiral to begin.
Exercise is so important, 150 minutes a week at least and it is also important to keep hydrated, 8 to 10 glasses of liquid per day. It can be anything, ideally water but also tea, coffee, juice even alcohol (sparingly). In winter months soups are an ideal way of boosting liquid intake which helps energy levels, reduces headaches, infections and importantly reduces the risk of falling.
After a most interesting talk we moved onto exercises, with moves timed to music from the "Proclaimers" as they walked "One Hundred Miles" and after being puffed out with that we were handed soft squishy rubber balls which we were encouraged to clench between our knees. There then began a series of squeezing exercises - the effect on muscles most of us had forgotten about was profound. Frank, host for the evening, said we would all feel the effects of it in the morning!
Concluding their exercise session, Christine and Karen handed out RVS water bottles to keep us hydrated and some leaflets encouraging volunteering and advertising their chair based classes on Thursdays at Ulverston at 09:45 and 11:00, and Barrow at 14:00.
After several questions, Frank Randall proposed the Vote of Thanks.