Bonus Swimming Club
Wed 6th November 2019 at 18.30 - 20.30
We were told about this local organisation which exists to help disabled people to swim.
Ken Riley was host at our meeting last night (Wednesday 6th November) and introduced Irene Uren and her husband Ray who came to tell us about the "Bonus Swimming Club" which they have been involved in for over 40 years.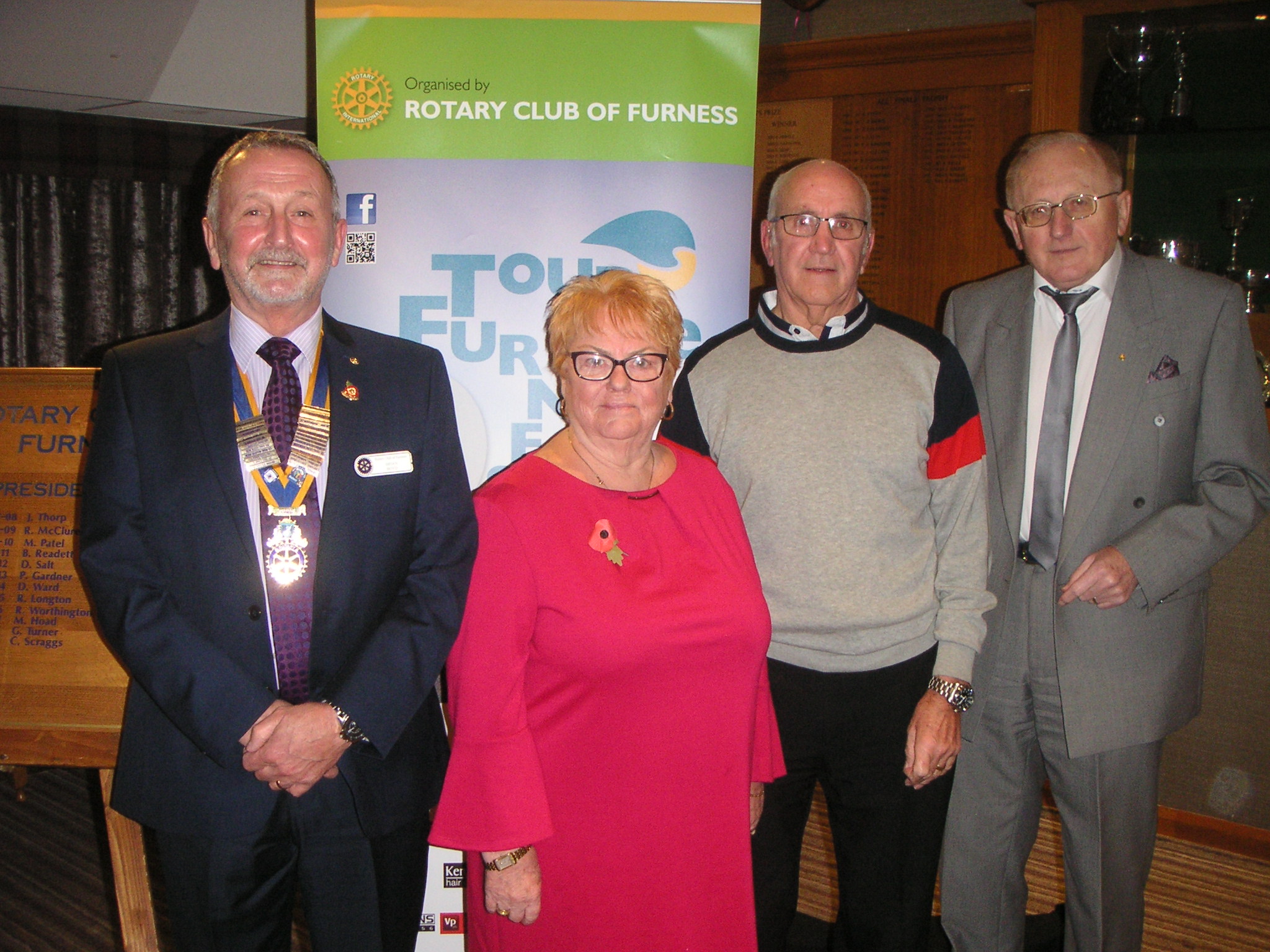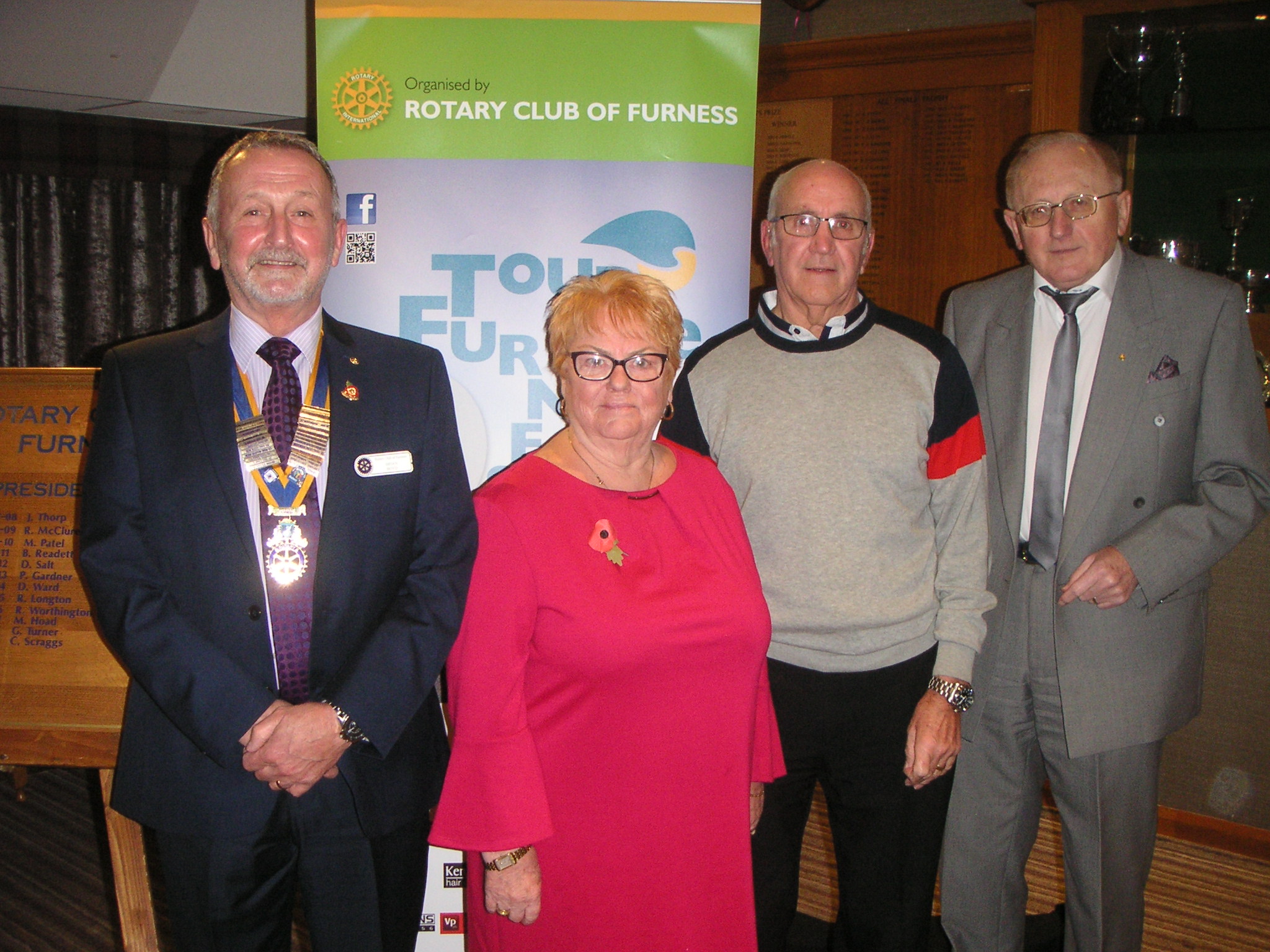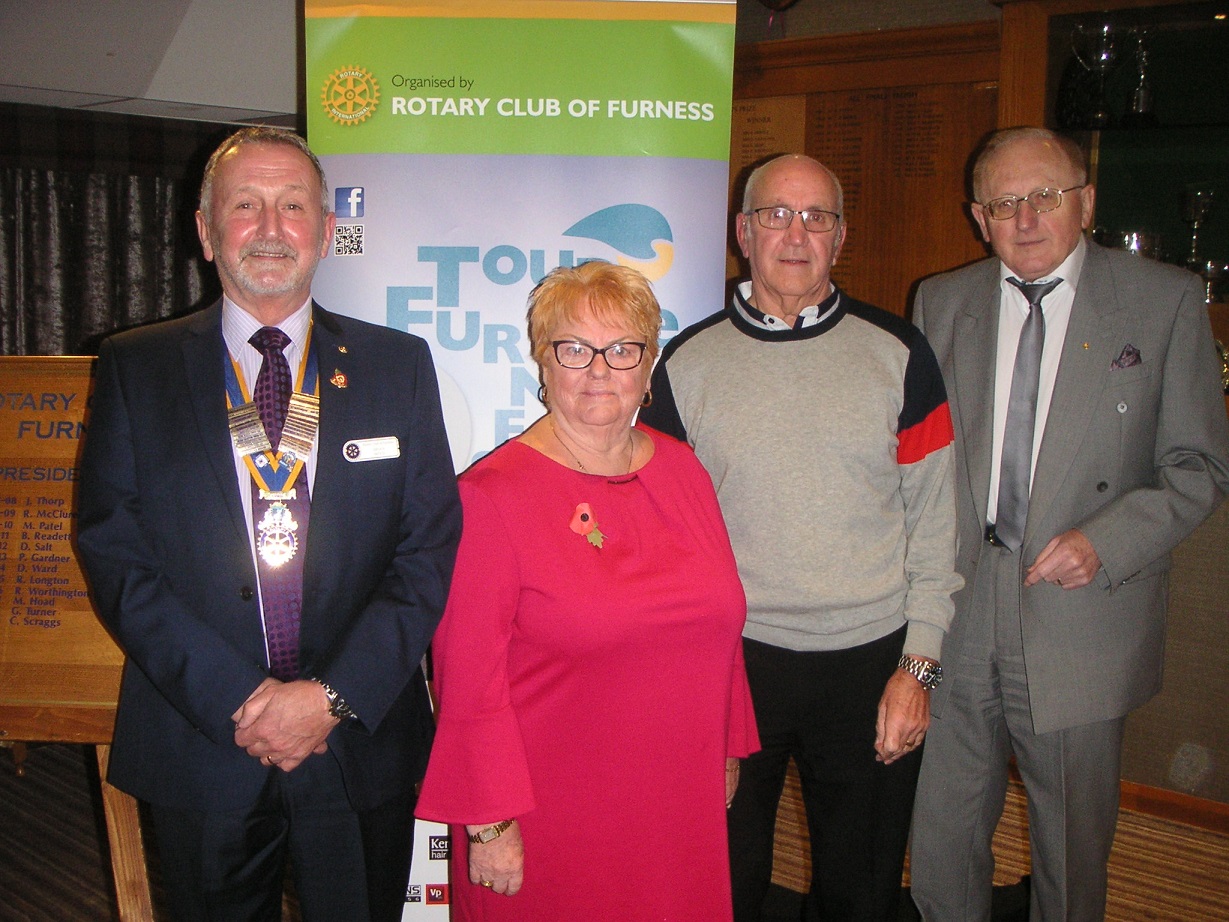 The club was started by Dr Myers with help from one of our past members, Jack Richardson and others and was fully supported by the town council to enable physically disabled people to swim. In the early years the club met at Abbey Road Baths which was located on the site now occupied by the Magistrate's Court. The baths had two pools and the club used the smaller older pool for it's Sunday morning meets. The pool although small was private and was an excellent facility especially for new and shy club members. Once even the shiest new member had got into the water, all inhibitions were gone and they enjoyed the freedom that water gave, overcoming their disability.
The aim of the founders was that it should be a free facility for all ages and disabilities enabling people to exercise in ways normally impossible owing to their condition. The club at that time had a membership fee of £5 for adults and £2 for children and one of their great joys, after swimming was to congregate in the Café and enjoy tea and cakes and a good old natter. The club rapidly became an important social occasion for folk normally confined to their own homes.
When the Abbey Road Baths closed, prior to demolition, the club moved to the new swimming facility at the Park. No café at Park Leisure and although an excellent facility lacked the privacy their old pool afforded them. Also the facility was no longer free, the club had to fundraise to cover the costs and stay true to their aim to keep it free for the swimmers. But subscriptions had to increase, now £10 for adults and £5 for children.
The club is now open to all disabilities, physical and mental and with changes to the management of the Pool, no longer a council run facility charges have risen again doubling from their former level. Socially activities are now out with the pool, an annual visit to the pantomime being very popular and now as expenses continue to rise they have to limit themselves to school term time only and continue to fund raise to generate the £156 per month they need for pool access.
But it is all worthwhile, Irene told us that only 3 weeks ago a new member, a man had joined their group. He was embarrassed about appearing in the pool, but one of their helpers took him under his wing and he thoroughly enjoyed himself, saying it was the best time he had had in the last 12 months. Such reaction spurs them onto continuing their good work. They regularly have 10 or so adults about 5 children and a similar number of helpers enjoying the Sunday morning sessions. How do they manage, they fund raise themselves, run raffles from time to time but regrettably no longer any help from the council etc. During the Q&A session, Martin suggested that they apply to the Council's Grant panel, they would need to create a project to qualify but that should be feasible, Irene said they would get their treasurer onto that.
Ken Riley as host