News and updates
Beach Clean - 7 October
After two abortive attempts to get out and do a beach clean on our allocated section of beach on the Felixstowe seafront, the latter time cancellation being due to some horrendous weather, we finally got out there for a couple of hours on what was an absolutely glorious early autumn morning in early October. We had 13 volunteers which included two partners and we worked our way along the beach from the bottom of Bent Hill to the Fludyers Arms.
There is no doubt that this beach benefits from the daily attention of some wonderful community minded people who regularly litter pick but that said, it is staggering just how many relatively small bits of plastic and particularly fishing line there are there to be found, all of which are so dangerous for sea life and of course it brings it home to you the worry of how some of this gets back into our human food chain!
Our weight scales did not inspire confidence, but we estimate that we collected around 12Kgs of litter between us which made it worthwhile.
Being such a lovely morning, we were able to enjoy a lovely cuppa sitting outside the Fludyers Arms in the sunshine. That is unlikely to be the case next time as our next litter pick will be next January!
Surprising what you can find on the beach
There was a good turnout for our first beach clean with around 15 members and partners on the team. Despite a wet start, not a bad day for mid-November so we managed to keep dry and all went to plan - including our final stop for refreshments at the Fludyers.
Michael Sharpley won the prize for the most interesting find.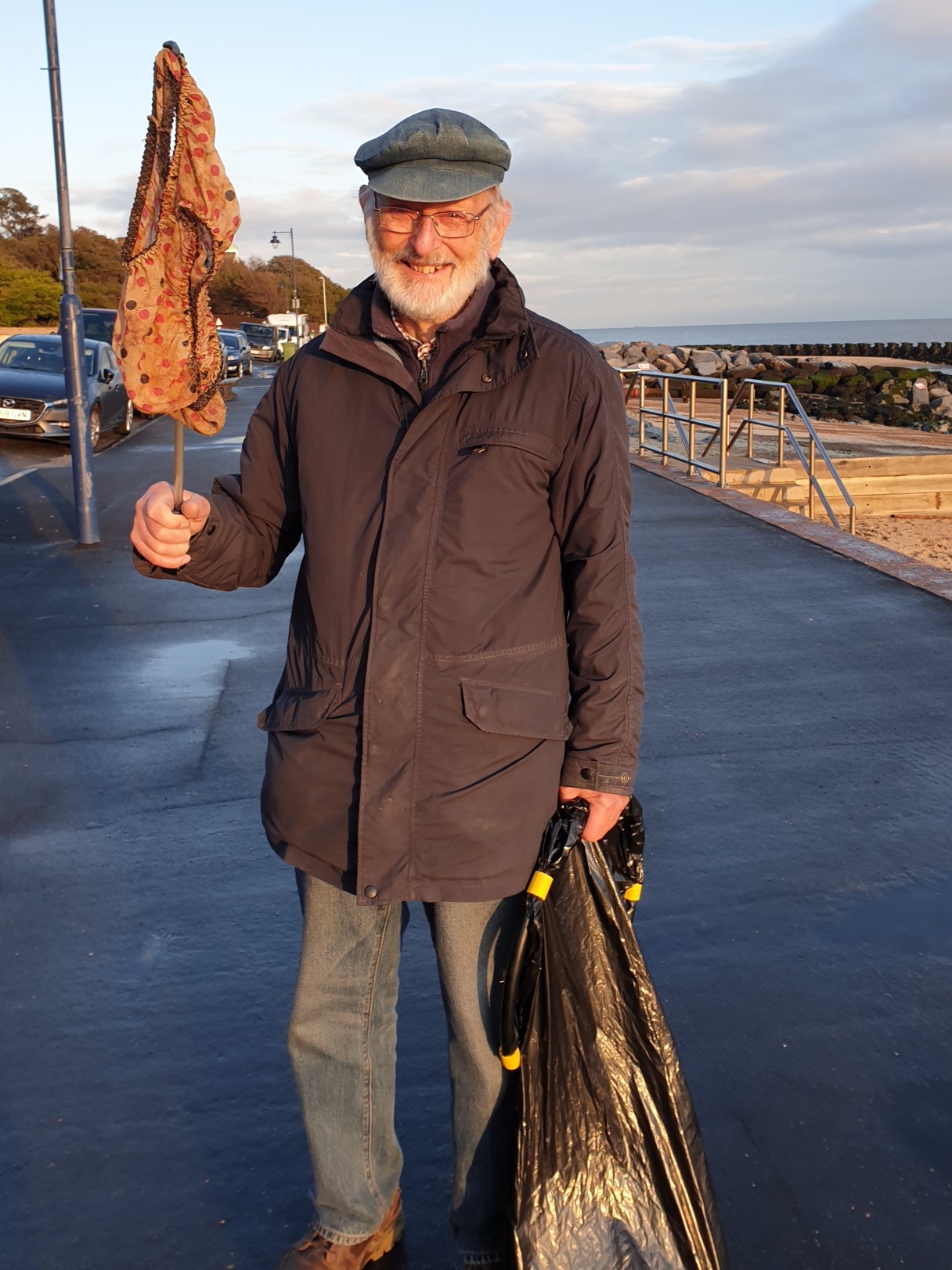 Date set for Beach Clean
Our first Beach Clean is scheduled for Friday 8th November from 2pm to 4pm. Starting at the bottom of Bent Hill and ending at The Fludyers. So convenient!
Beach Clean planned for October
The club is now working with the Marine Conservation Society and East Suffolk Council to organise beach cleaning between Bent Hill and the Fludyers. We expect to undertake quarterly clean-ups starting in October.
Beach Clean?
For those who say Felixstowe Rotary doesn't do hands-on, watch this space.