Remembering Richard Gordon
It is with great sadness that we give news of the passing on of one of our members, Richard ("Dick") Gordon.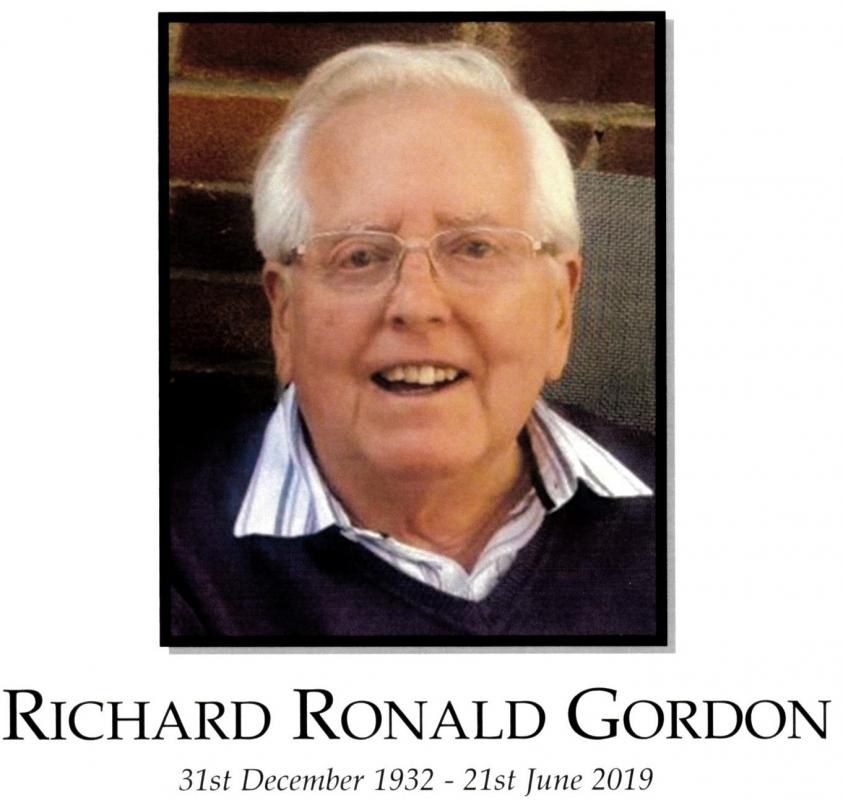 An enormous crowd came to Bentley Crematorium to celebrate the life of Dick, who passed away recently at the age of 87; a crowd so large that the chapel couldn't contain everyone.
Dick, husband to Barbara and father to their four sons and grandad to their 11 grandchildren was well known in Rotary circles, having been a member of Wickford Rotary for in excess of 40 years, and most well known for his smile, his (albeit terrible and corny) jokes and his inimitable positive spirit.
After many years active service in the Club, he has in most recent years he has been extremely active in the organisation of our monthly Quiz Night, and it is with great sadness that we won't see him there anymore. He will be well missed within the Club.
Donations in Dick's memory can be made to Cancer Research UK c/o F E Farrer Funeral Directors, 33 High Street Billericay CM12 9BA.
Rest in Peace