Santa and Rudolf 2019
This year Santa and Rudolf raised almost £8,000 for Save the Children and local charities. Thanks to all our collectors, sponsors and donors.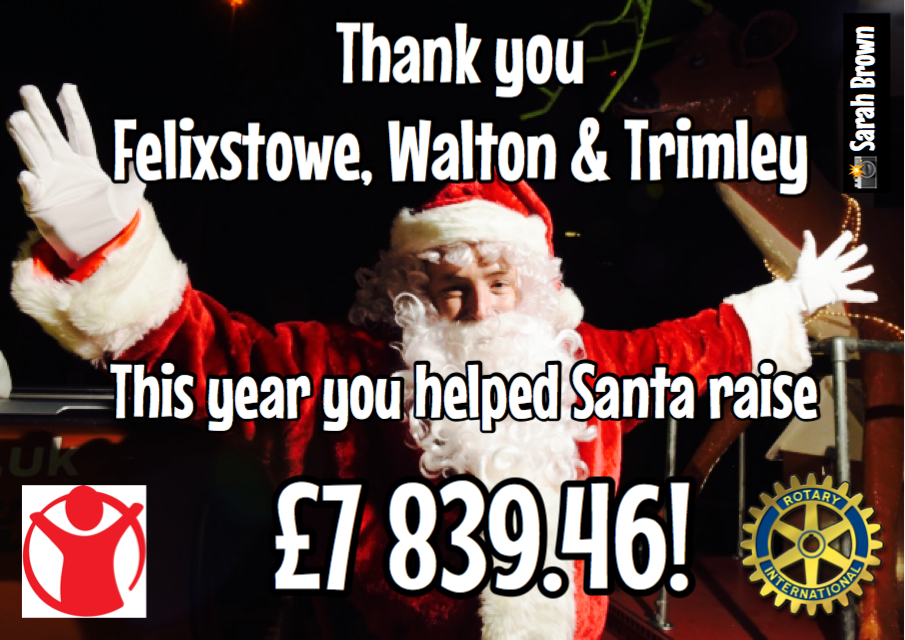 Show related pages
Santa and Rudolf's Routes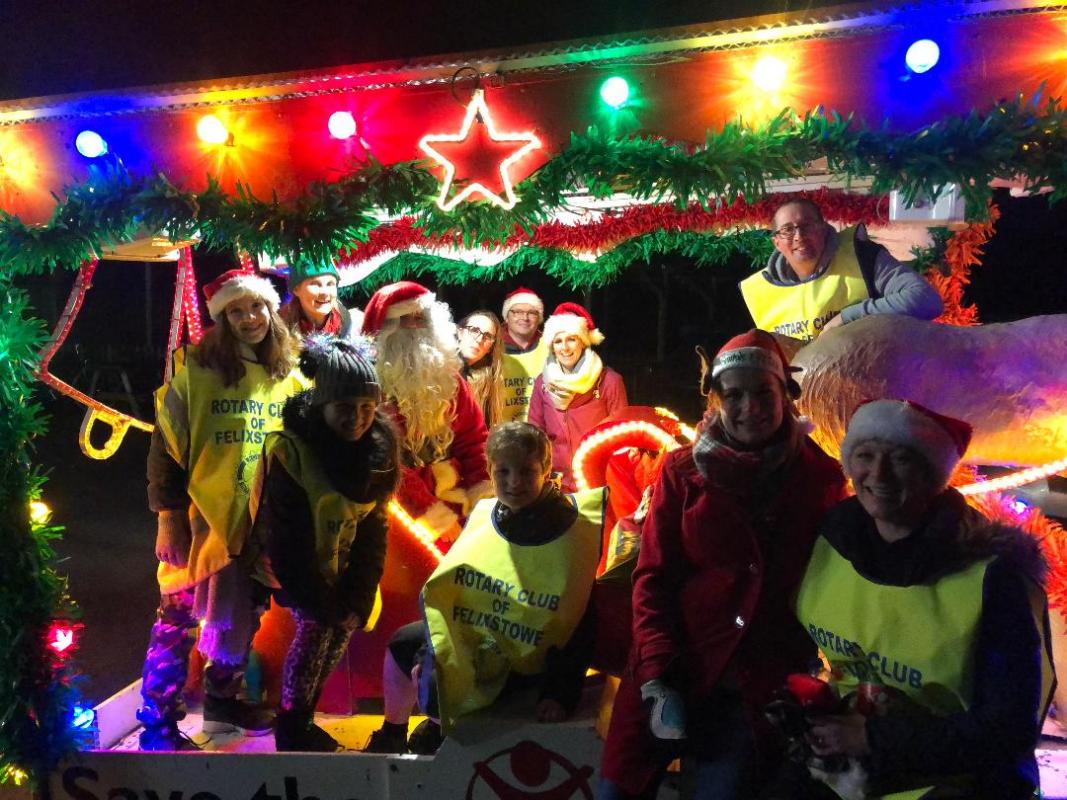 4 to 22 December 2019
Santa and Rudolf have spent a long time planning their routes. But they can't guarantee times and places as so much depends on the weather, not to mention parked cars and other obstructions.
Use this link to the Club's FaceBook pages to check on Santa's progress around the town.
Saturday 14th - Hamilton Road
Sunday 15th - LIDL (Garrison Lane)
Saturday 21st - Morrisons
Sunday 22nd - Morrisons