Presentation of Donation
Fri 11th October 2019 at 6.30 pm - 7.30 pm
Club provides a boost for valuable activity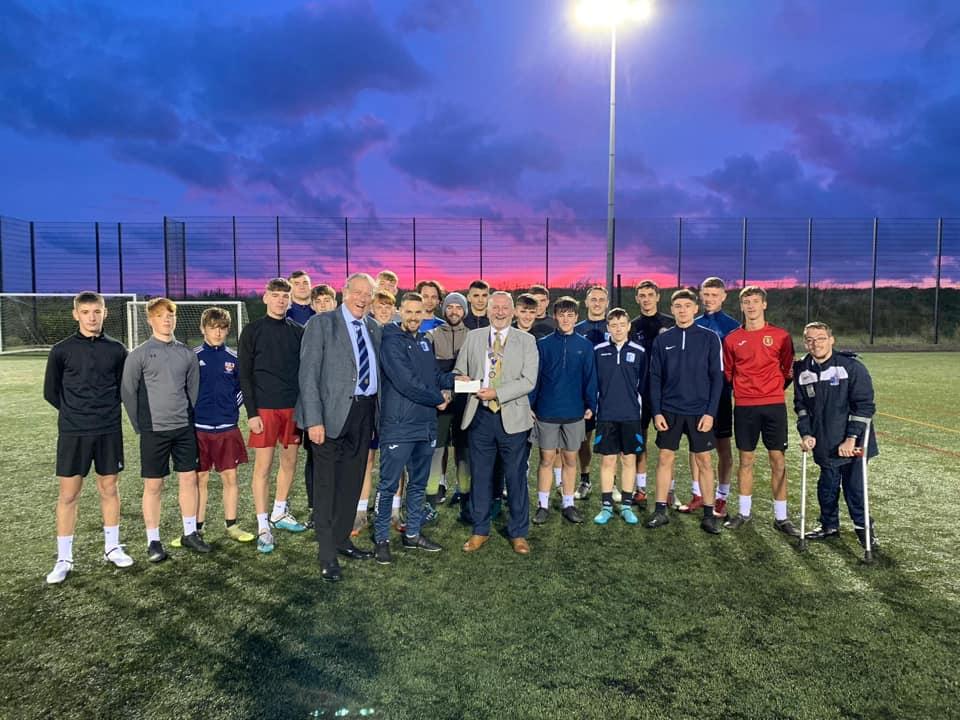 Barrow Football Club's Community Trust received a cash boost from the Rotary Club of Furness, when club President Brian Boyd presented a cheque for £200 to Head of Performance Craig Rutherford.
Craig recently gave a presentation to the Rotary Club, and members were impressed by the work that is carried out by the Trust.
The Trust is a not for profit company set up with the aim of using sport and physical activity to help social and economic development of individuals and groups in the Furness Peninsula. It operates a range of innovative projects, schemes and initiatives supporting education, health, social inclusion and sports participation. It also carries out extensive work in schools and supports government initiatives promoting health and well-being and sessions targeted at groups with disabilities or reducing anti-social behaviour.
Mr. Boyd said the aims of the Trust are quite similar to that of the Rotary Club, which supports local, national, and international projects by offering 'Service above Self'.
Mr. Boyd revealed that this year the Club has already donated over £4,000 to 21 charities and good causes in the local area, in addition to sending 4 Aqua Boxes and a Shelter Box to help with natural disasters abroad.
"We couldn't have done any of this without the support of people in the area, who know that every penny of the profit from club initiatives goes to the good causes", said Mr. Boyd.
"In addition to our charity work, we have a very active social life, which is the driver for what we do. "Our club is a mixed group of men and women, and we welcome anyone to come along and help us out with no pressure to join as a member."
If you want to take up the offer contact the Furness Rotary Club secretary c/o Barrow Golf Club, which is the meeting place for the Rotary Club, or ring 07840 957823.
Club President Brian was accompanied to the presentation by club member and Past District Governor Ron Duxbury.