Annual Wine Tasting
Fri 15th November 2019 at 19.00 - 21.45
The annual Wine Tasting was held in the Commodore Hotel on Friday November 15.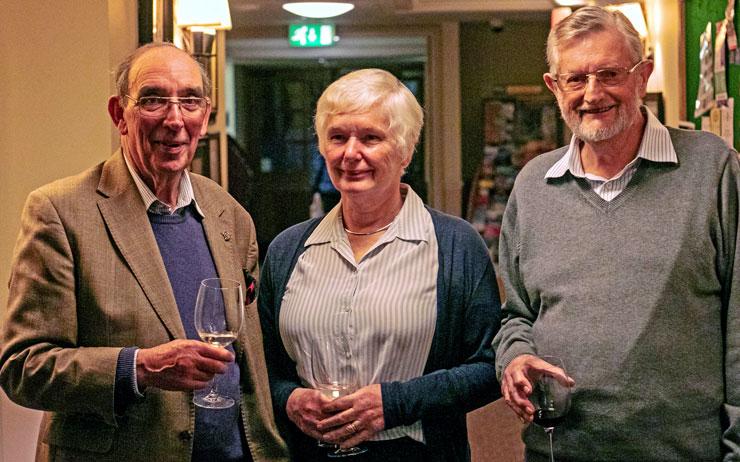 The tasting, organised by Bill Jones and the Community Service committee and provided by Ellie's Cellar of West Princes Street, was in aid of the local branch of Alzheimers, and there was a good attendance of members and guests.
The raffle raised £202, and the overall proceeds amounted to £650.
In the picture are Bill Jones, Alice Dow who drew the raffle prizes, and raffle organiser Derek Hall.