Keswick Rotary supports School Rugby Coaching
Keswick Rotary club has stepped in to preserve Rugby coaching at Keswick School with a £3000 contribution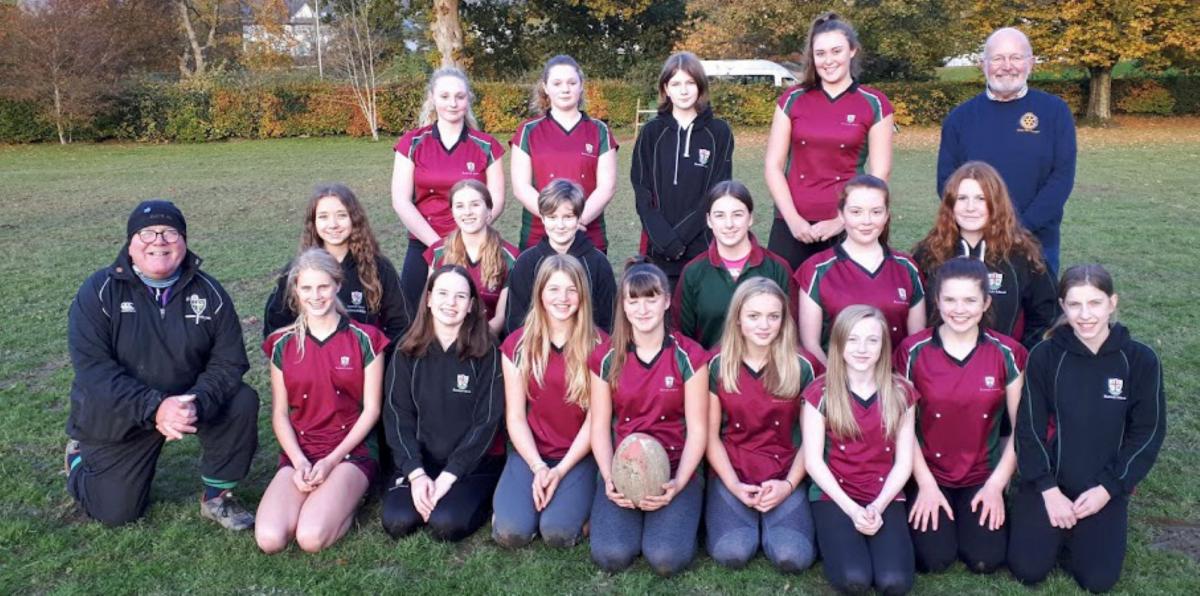 Keswick Rotary supports school rugby coach
When Keswick Rotary Club heard about the possible impacts of funding cuts on rugby coaching at Keswick School, the Club voted to make a substantial contribution of £3000 for 2019/20.
The role of Keswick School Rugby Coach was created 19 years ago to re-ignite enthusiasm for "rugby for all". It has literally produced hundreds of highly capable and imaginative players capable of playing at high levels. At least 12 ex-Keswick girls play for teams in the National League, three girls and one boy have played International Rugby and two play Armed Forces rugby at the highest levels.
Head teacher Simon Jackson commented "The school desperately wants to maintain its standards and help Keswick continue to punch above its weight. The funding crisis has been a fact of life for 4 years now and has sought external sponsorship to continue to support this Rugby Coaching role. I have no hesitation in saying that without Keswick Rotary's kind donation of £3000, the level of provision in 2019/20 could not have matched that of previous seasons. The loss of an experienced coach would undermine the prospects of our current players, as well as reducing opportunities to participate enjoyed by players of all abilities. This would be impossible without your generous donation".
Rotary President Neil Beresford added "It's important that we support the high standards of Keswick School wherever we can and I'm delighted that Keswick Rotary was able to raise the funds to maintain this important coaching".