FUN RUN 2020 - Cancelled
Fun Run 2020 has been cancelled due to COVID 19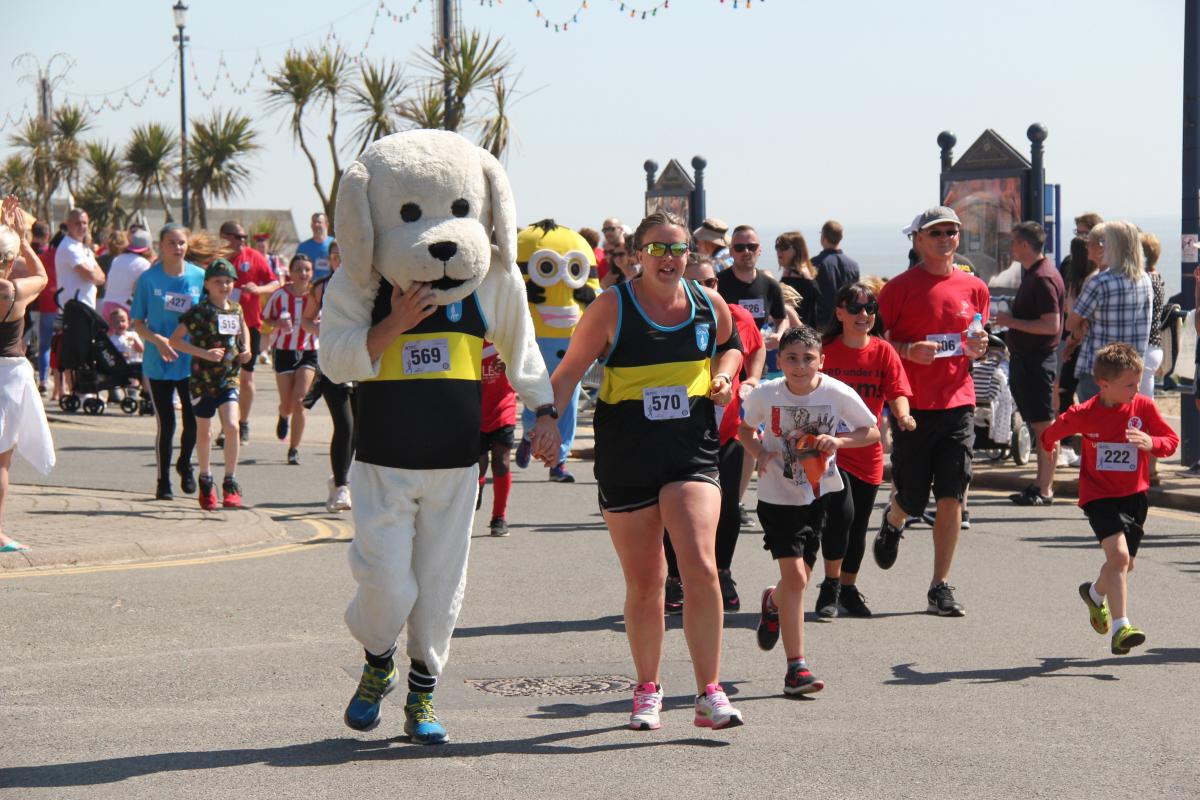 Rotary Fun Run 2020 - Cancellation
Due to the current national emergency surrounding the COVID-19 virus, the Rotary Club of Felixstowe has decided to cancel its Charity Fun Run which would have taken place on Bank Holiday Friday 8th May 2020 to coincide with the 75th anniversary of VE Day celebrations.
This cancellation is deeply regretted but it is in keeping with the most recent government advice concerning future sporting activities and the concern about infection transmission possibilities amongst gatherings of large numbers of people in a relatively confined area.
The Rotary Club of Felixstowe will keep the situation under review and determine at a later date, in conjunction with government/town council advice, whether or not to re-organise the fun run for a date later in the year. For those who have already received Fun Run Registration/Sponsorship cards, please hold on to them pending the outcome of these discussions.
The Rotary Club of Felixstowe would like to thank everyone who has supported the planning of the Charity Fun Run. We were on track to make it the most successful one so far!
Andy Miller
President of Felixstowe Rotary Cub
17 March
Rotary Fun Run 2020 - VE Day Special Event
The Felixstowe Rotary Club Fun Run this year is taking place at 11 am on Friday 8th May. For this year only, it has been moved to the Friday as there is a national holiday that day to celebrate 75 years since VE day.
It will, as usual, be based on a one-mile circular route starting and finishing outside the Spa Theatre. Please note that as usual we would encourage runners to come along in fancy dress for which VE day celebrations may be a helpful theme. There will be cash prizes for the best four fancy dressers to be chosen by the Mayor with the first prize being £60.
Runners can enter as individuals or as members of a team; details are provided below. All runners are required to pay a fee to the Rotary Club of Felixstowe to take part. In addition, runners are encouraged to use their sponsorship cards to seek sponsorship from friends and family to raise funds for a club or worthy cause of their choice. The Rotary Club of Felixstowe will use all of the proceeds it raises from the event to make donations to a number of local worthy causes. Each year the club chooses a main beneficiary from the event to whom a donation of £1,500 is made and this year this will be "Suffolk Mind".
Team Entry
If you are a member of a team entry rather than and individual entrant, you will need to use the team entry process rather than the service on offer on this web site. For team entries, please contact Bruce on 07538 492251 or using the Contact tab at the top of the page.
Individual Entry
This year, our web site offers the following options for individual runner entries, namely:
You can download a printable version of the sponsorship card: Sponsorship_card.pdf It will print out on an A4 card/sheet and it can be folded twice to create an A6 size document. (Alternatively, you can obtain a pre-printed copy by popping into Diamond Mills in Hamilton Road, Felixstowe where they are freely available.
You can register and pay using PayPal as an adult entry for £6, or as a youth entry (16 and under) for £4.
To help with managing all of the runners on the day, we would encourage all runners to pre-register, either through this web site or as directed in the printed sponsorship cards available from Diamond Mills. However, if you are unable to do either of these, you can register and pay on Fun Run day by turning up at registration between 9.30 and 11.00 am on the Spa Theatre stage accessed through doors at the rear of the theatre.
All runners must have a running number which must be collected from the registration desk on the day on the stage at the theatre. If you have paid for entry through this site using PayPal Donate, we will have your name on our list with a running number available for you.
Certificates
We offer a colourful A4 size certificate to all who take part on which the runner name is printed. These can be collected from the registration desk on the theatre stage. If you sign up and pay for entry before 1 pm on Thursday 7 May, we can prepare your personalised certificate for you to collect on the day. If you do so after that deadline, you may request a certificate to be prepared on the day at the registration desks.