Bags of support for Gingerbread
Club project in conjunction with Trefoil Guild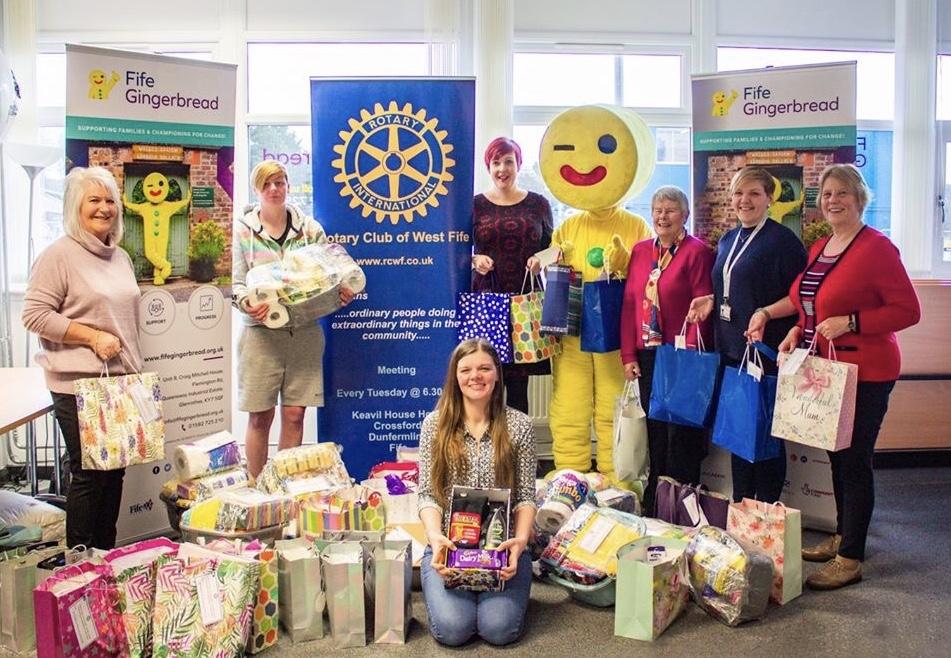 The picture shows the presentation with Club Members Morag Carmichael and Aileen North flanking Jean Barclay and Fife Gingerbread staff - and their mascot

Gingerbread were delighted, couldn't believe all the packs Morag, Jean and Aileen delivered. One of the workers who was on her way to a young father took a cleanup pack and men's gift bag to her appointment with him.

She was really looking forward to seeing his reaction at the kindness of others. A most worthwhile project.
Contact Aileen North about this page: