Past President Jon Symons presented a slide-show featuring Old Penzance photographs from his great grandfather's album. The images, including many photo enlargements of the streets around the town, were taken between the 1860s and the 1930s. Jon's commentary provided historical background for many of the images.
The large turnout of Club members, family & friends and of 'friends of Rotary' - around fifty people in total, appeared engrossed by the images. After the presentation, guests were able to enjoy a buffet supper put on by The Queen's Hotel and stayed to reminisce and socialise. A raffle added over £50 to the club's charitable funds.
The photo above shows one of several gantries spanning the roads as they enter the centre of Penzance, promoting the 1912 Royal Cornwall Show which was held in the area that year.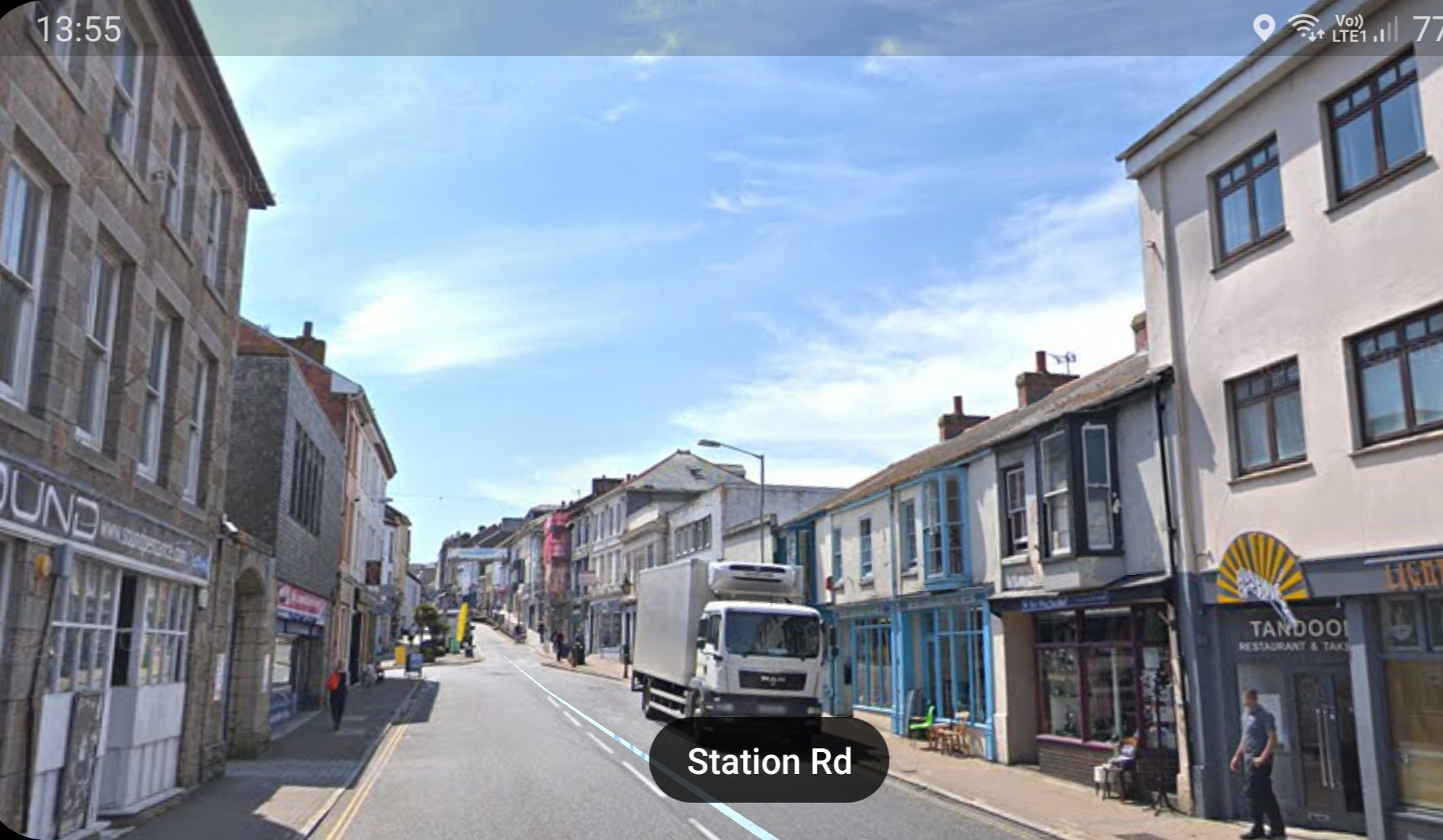 The same location on Station Road , Penzance today.