Monday was Irvine Seagate Rotary's annual 'Nicht wi' Burns' in the Riverside Lodge Hotel, presided over by Ian Dickson. The haggis was piped in by Jim Butler and addressed in traditional style by George Watson.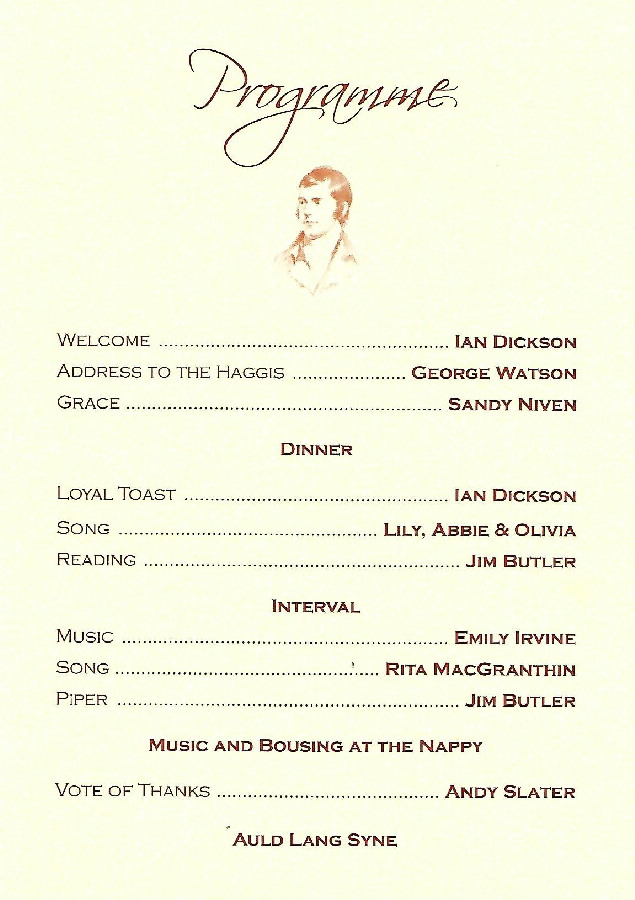 After a first rate meal, there were no formal speeches, but Jim Butler gave an excellent rendition of Tam o' Shanter, and the company were entertained with singing by Lily, Abbie and Olivia, from Greenwood, and by Rita MacGranthin. Music was provided by talented saxophonist Emily Irvine, and there was further piping from Jim Butler.
The evening was deliberately informal, and after Auld Lang Syne there was plenty of time for Seagate's friends and guests to socialise. Next week, Seagate will be back to business as usual.