Seagate Rotary held their monthly business meeting on Monday. Alex McConnell reported that arrangements for the annual Sportsmen's Dinner, at the Fullarton Hub on Friday 28 February, are well in hand. Speakers will be Murdo Macleod and Jimmy Nicoll.
Members are proposing a weekend away in Perth in March, and later in the Spring a number will be going to the twin club of Orleans in France.
It was noted that the favourite tree in the display at the Portal over Christmas, as voted for by the public, was the one decorated by the pupils of Dreghorn Primary School. President Ian Dickson had visited the school last week to present them with their prize.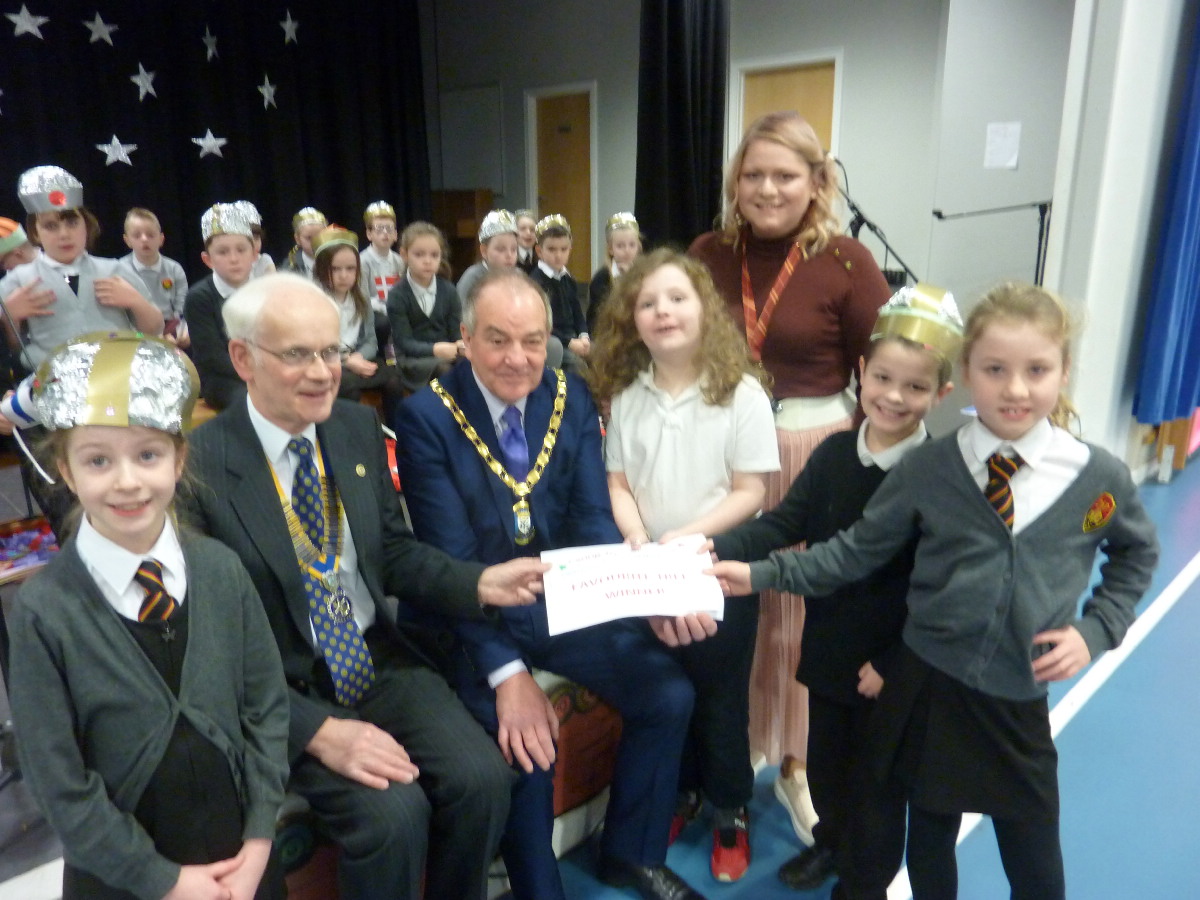 Eight schools have now confirmed that they will be taking part in the Rotary Primary Schools Quiz, on 27 March, and senior pupils from Irvine Royal Academy will be assisting both with the setting of questions and the running of the competition. Winners will go forward to the West of Scotland finals in Glasgow.