On Monday evening President Ian Dickson presented a cheque from Irvine Seagate Rotary to the Police Scotland Youth Volunteers, Irvine.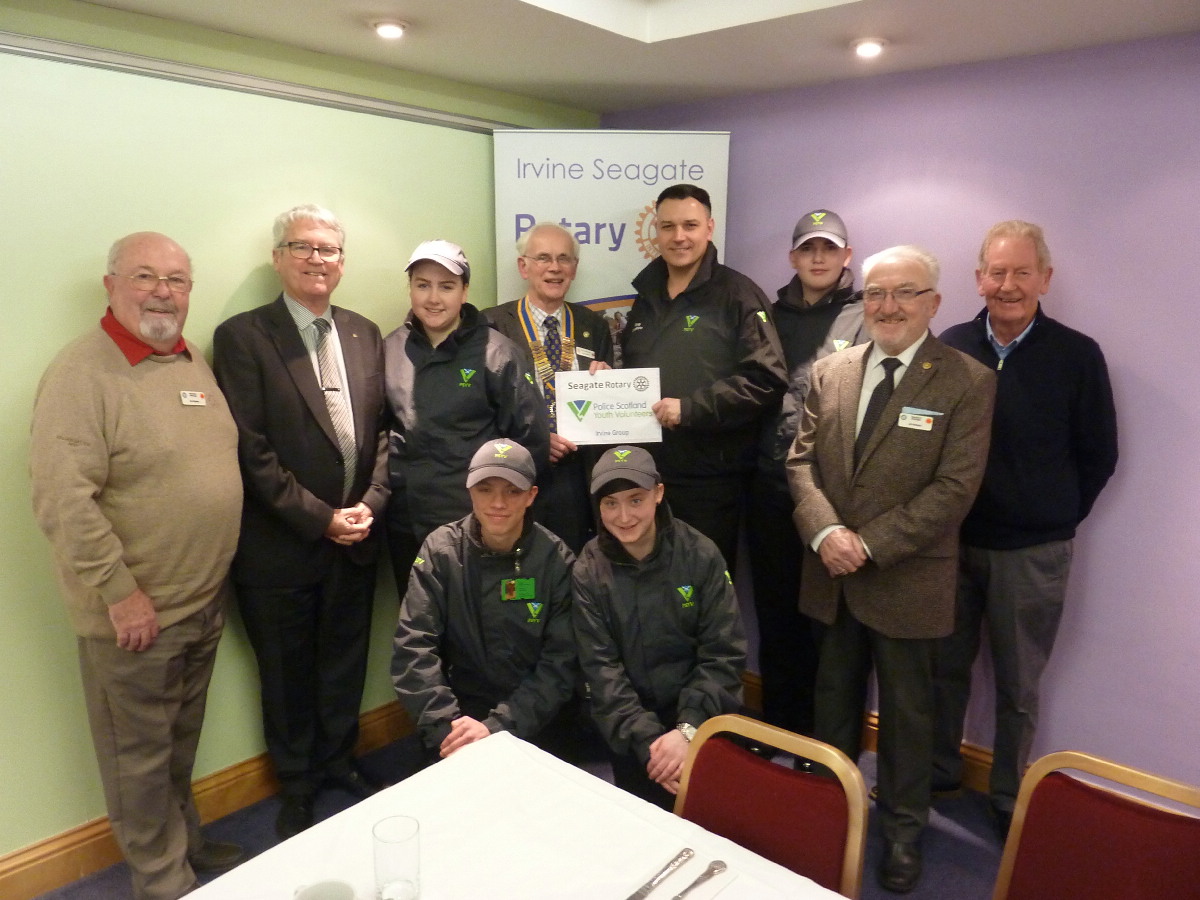 Speaker on Monday was Yanik Nyberg, from Seawater Solutions. With global warming and sea level rise, there are many areas of the world where low lying land reclaimed from saltmarsh is once again being inundated by the sea. Yanik, with the backing of Strathclyde University, set up an experimental seawater irrigated farming enterprise in Ayrshire, growing samphire.
On the success of this, he is promoting the idea worldwide, including desert development in Eritrea and redevelopment of flooded farmlands in Bangladesh and south east Asia.
Closer to home, he has proposals to transform an area of Bogside flats bringing food production and employment, and environmental benefits as saltmarsh captures and sequesters many pollutants. Samphire is currently an expensive and trendy vegetable and there could be significant economic gain. There were many questions on the potential of this form of agriculture, and a Vote of Thanks was proposed by David Cousar.