Polio Eradication Dinner at Knights Hill
A dinner held to raise money for end polio now.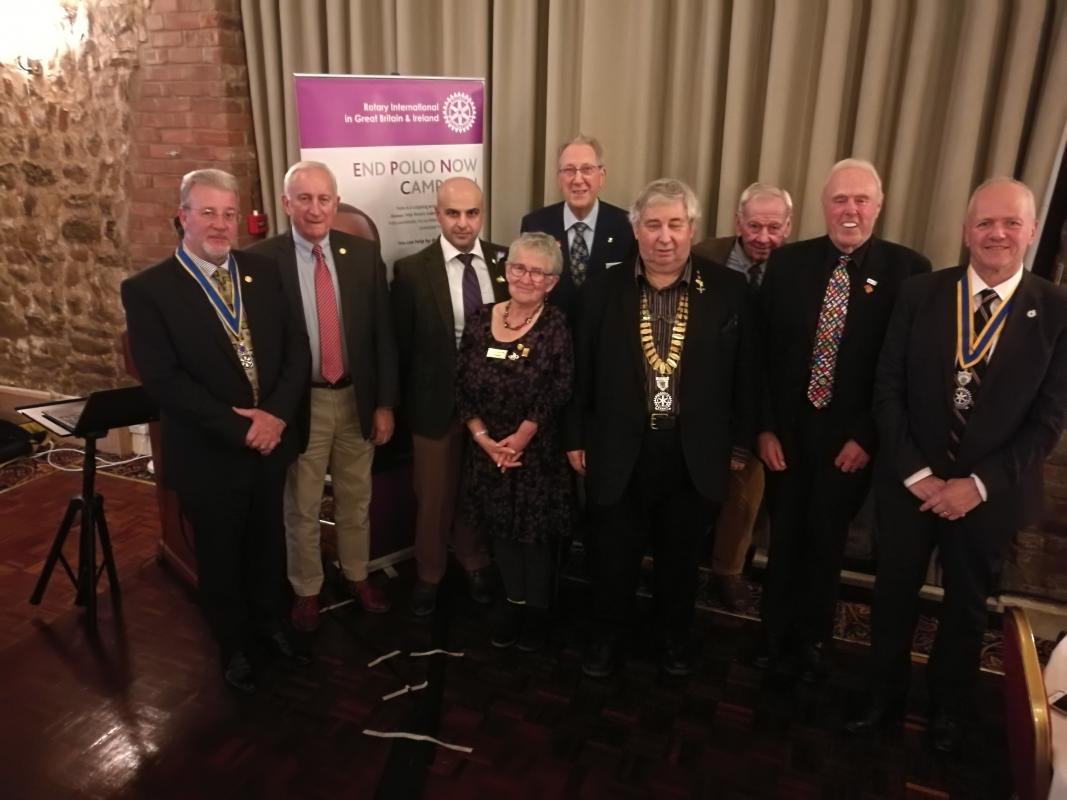 Club members please log in for more information.
About 120 members and guests attended a dinner at Knights Hill Hotel to raise money for End Polio Now. The guest speaker was Dr Kordo Saeed who is a polio survivor, a consultant virologist, and a member of Winchester Rotary Club. He gave an informative and entertaining talk about his experience of polio as a child growing up in northern Iraq, training as a doctor and coming to England and, more recently, as a membr of a vaccination team in India. Dr Kordo stressed the importance of completing the process of eradicating polio, estimating that in addition to the $4.2m dollars already spent there would be a need for a further $1.4m.
The dinner raised almost £1500 which taken with the contribution from the Gates Foundation which will triple the amount will be sufficient for about 50.000 polio vacinnations.