Charities we have recently supported ...
The Freddie Farmer Foundation and the Mayor's Charity
At their lunchtime meeting on March 10 Bromley Rotary presented cheques to Dan Catchsides, founder of the Freddie Farmer Foundation, and the Mayor, Cllr Nicholas Bennett, whose nominated charities are the Latch Project and Careplus.
The Freddie Farmer Physiotherapy Centre provides intensive physiotherapy programmes for disabled children aged 3-16.
The Latch Project finds accommodation for homeless young people in the London Borough of Bromley, aged 16 to 25, using spare rooms in the homes of ordinary householders, and Careplus helps support older people in their own homes for as long as possible.
Michael Wright, Bromley Rotary President presents cheque to Dan and Sheila Catchsides of the Freddie Farmer Foundation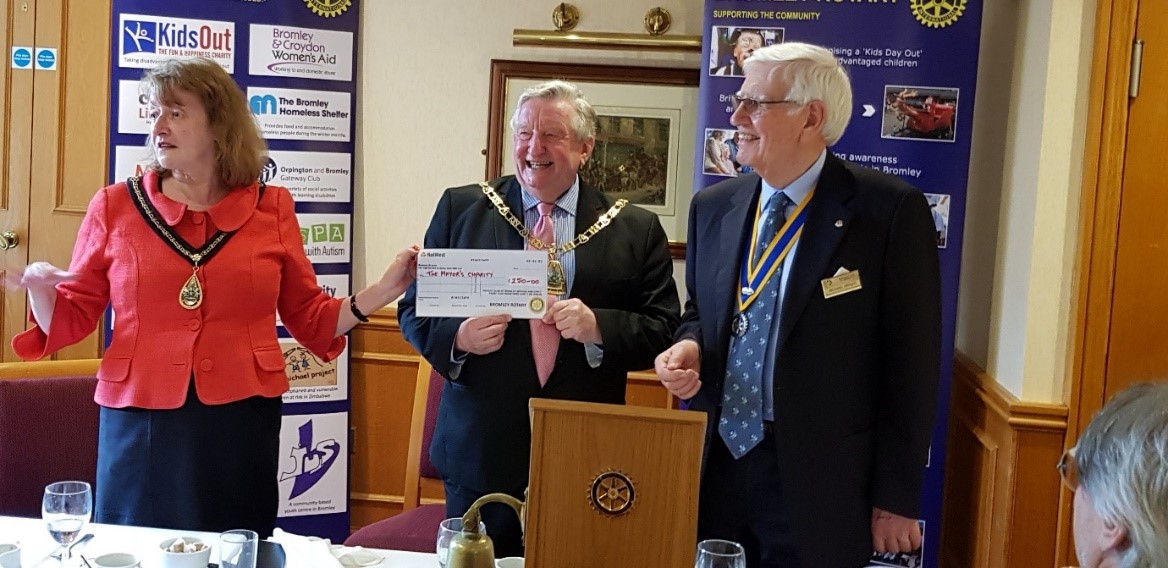 Michael Wright, Bromley Rotary President, presents cheque to Bromley's Mayor and Mayoress